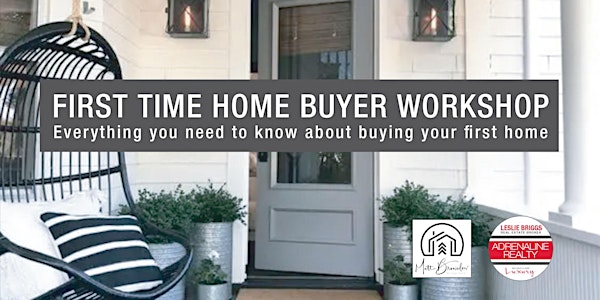 FIRST TIME HOME BUYER WORKSHOP Toronto GTA & Southern Ontario Edition - Aug
Stop Dreaming - Your First Home is Possible! Our Workshop will set up a First Time Home Buyer for a Successful Purchase in this Market.
About this event
Join Leslie Briggs and her co-host Matt Brownlow as they guide you though everything you need to know about buying your first home. This dynamic duo will help you navigate the process and show you how to be successful with your first home purchase!
They will walk you through the home buying process step-by-step. You will learn all you need to know about qualifying for your first mortgage and buying your first home. Home buying can be overwhelming, especially in this market. The key to success is having professional trusted partners to guide you through the largest transaction of your life. Leslie and Matt will provide you with the answers to your questions as well as share some tips and insights on how to make your dream a reality. After the seminar they will continue to be there to support you on the journey to home ownership.
We look forward to seeing you!
If you have any questions about this event, please email adrenalinerealty@gmail.com