About this Event
Hello! Media Day is our day to come together as a fitness community to get out the vote in Austin, TX. You will have the opportunity to create a photo for your social media, whether you are an instructor, trainer, or fitness participant who is ready to redefine what being politically engaged looks like. Art is our activism, or rather, our "active-ism."
Sign up for a time, morning or afternoon, and come ready to play. We will paint the word "vote" on your body, and take a photo that best represents your joy, your passion to vote, and your movement!
This event will be outside. Voter registrations forms will be onsite. Bring friends, family, and your mask!
Photos will be shot by Bells and Whistles Productions
#fit2vote2020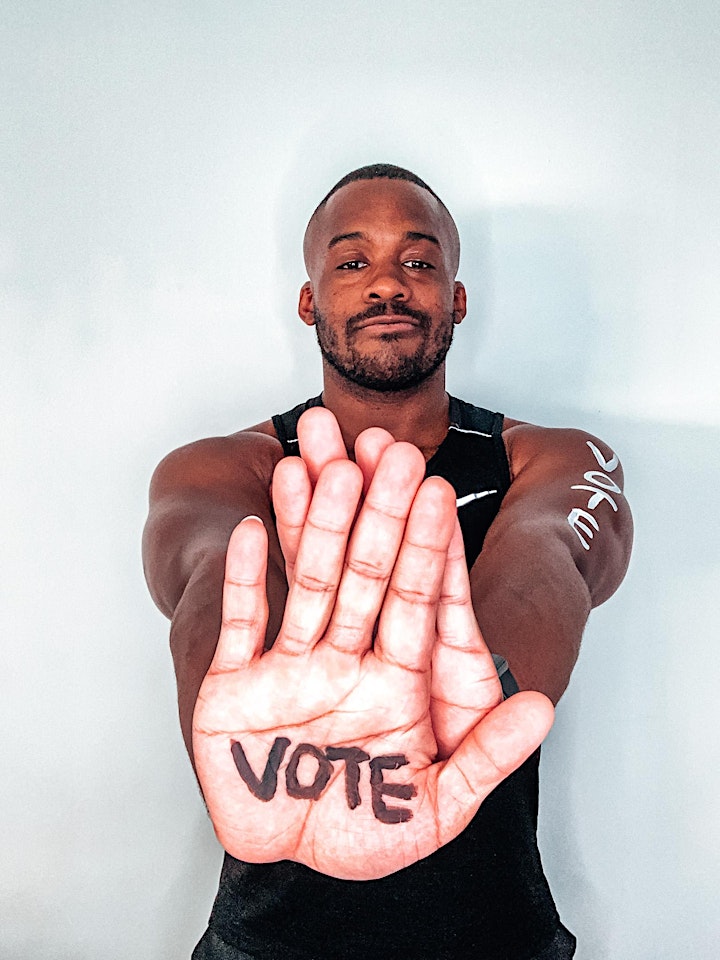 WHAT TO WEAR: An all black outfit that you can move in -- preferably fitness gear! Come ready to play.
THE PAINT SITUATION: We will have non-toxic, washable paint on site and will be painting the words "VOTE" on your body. Those working the event will also be in masks. If you do not wish to be painted, please let us know and we will have a sign for you to hold!
SOCIAL DISTANCE GUIDELINES: Masks must be worn the entire time unless you are eating, drinking, or taking your photo. Wanna take a photo in a mask? Go for it! We have a great outdoor space and will set up stations to be socially distanced while in the perimeter of the outdoor space. Please respect social distancing guidelines and stay 6 ft apart.