Description
Join us for the official opening of the 1st Festival Flamenco Capitale! Get a taste of flamenco with the film screening of Flamenco de Raíz (Flamenco from the Roots) at Pressed, the Ottawa gourmet sandwich bar and coffeehouse and hear some live flamenco guitar. Stay on afterwards to enjoy the beer on tap and delicious food and connect with the Ottawa & Gatineau flamenco community. Tickets are $10, available online and at the door on the day if any left. Seating is limited.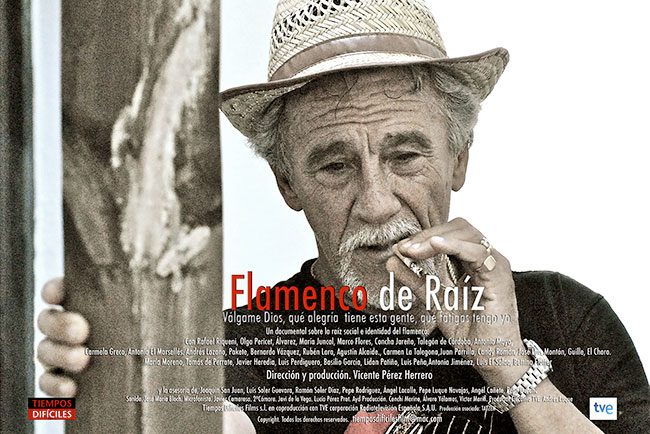 Flamenco de Raíz [Flamenco from the Roots]
Genres: Documentary
Duration: 1 hour 12 minutes
Flamenco from the Roots is a documentary about the anthropological roots of flamenco, about the artists living and feeling flamenco in all its manifestations, personal and professional. The documentary serves as a witness of the flamenco art that emerges in the streets, at private parties, in the cultural industry and within families. It looks at those who make a living from singing and those who sing to live, at the dancers and the musicians and who live with flamenco music every day. Flamenco from the Roots narrates the social roots and identity of flamenco through three powerful stories:

* EL ALVAREZ, master of fandangos and sweeper on the streets of Malaga. A great friend of singer Camaron de la Isla, Alvarez embodies the figure of the "artist of artists" who develops his art outside of the industry and to whom the "greats" come to listen and be inspired.

* The dance center AMOR DE DIOS in Madrid, perhaps the most important and influential in flamenco for its long history and all the great artists who have prepared their shows within its walls.

* The DIFFICULT YEARS OF FLAMENCO, namely post-war Spain, remembered by Talegon de Cordoba, El Alvarez and Carmela Greco.