Flamenco Meets Cuban Salsa

Sunday, 23 April 2017 from 2:00 PM to 5:00 PM (ADT)
Event Details
Discover Dance!
FINDING COMMON GROUND
Discover Dance with us this April at Danspace-on-Grafton. Join us on any or all of our three scheduled dates to get introduced to flamenco, Bollywood, Indian Classical Dance (Bharatnatyam) and Cuban salsa. Each week we will explore flamenco along with another cultural dance style. Meet and engage with people of diverse cultural backgrounds and find common ground between dance styles. The best part? It's free and it is open to anyone. We welcome all levels of experience. We will finish with an open discussion on common ground found between dance styles. Admission is FREE and participation is encouraged. See you there!
2:00 – 2:45  
Discover Flamenco Dance with Maria Osende 
3:00 – 3:45  
Discover Cuban Salsa Dance with Brigitte Aucoin

4:00 – 5:00  
Finding Common Ground: an open discussion and exploration of both dance styles
Free. Registration required!
FLAMENCO DANCE
Fluid arms and percussive footwork are hallmarks of Flamenco dance that are paralleled in the beautiful melodies and intricate rhythms of Flamenco music. Originating in the Andalusia region of southern Spain, the fire of Flamenco dance is reflective of its gypsy (Gitano) dancing roots and influences from Arabic traditions. Learn traditional as well as original dances that are steeped in folklore and melding cultures dating back to the 1500's in then Moorish Spain.
What to wear:
Anything goes! NO special clothing required, you can come as isFlamenco-inspired outfits are always welcome and encouraged. . If possible, wear shoes with a low, sturdy heel and closed toe.
What you can expect from flamenco dance:
A low impact exercise, suitable for all levels of fitness.
Flamenco offers an outlet for personal expression. Find out more at FlamencoSchool.ca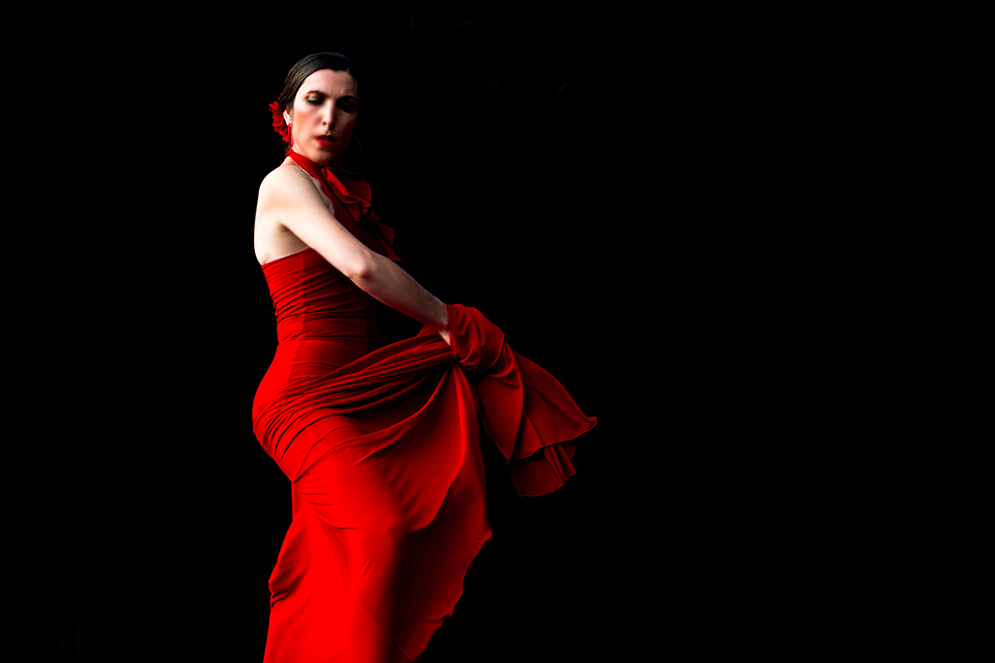 ABOUT MARIA OSENDE
Maria Osende is an award-winning, highly accomplished professional dancer, teacher and choreographer . She is the artistic director of the Flamenco Dance School Maria Osende, the Maria Osende Flamenco Company, the Atlantic Flamenco Festival and the Fuse Festival.
Maria started studying ballet at age seven in Madrid, Spain and later on flamenco dance. She expanded her studies in her late teens at School of American Ballet in New York City thanks to a Fulbright scholarship. Maria danced professionally for over a decade as a soloist with the National Ballet of Spain and with the Berlin Ballet in Germany. Maria has been invited to teach workshops and summer courses at several dance schools across the province and nationally. In the fall of 2015 Maria received the "Established Artist Recognition Award" from Arts Nova Scotia and the Creative Nova Scotia Leadership Council. More info: MariaOsende.com FlamencoSchool.ca
SALSA DANCE 
Turn up the heat! Come discover the beauty and passion of Salsa dance this April. Evolving from several dance styles, most notably its Latin American influences, Salsa is a popular social dance that will have your hips moving and your heart pumping!
Cuban Salsa or Cacino (often spelled Casino) as it is called in Cuba is a dance that emerged after the Cuban Revolution. Before the Cuban revolution, Cuba had dances that were coming from an African tradition like the Orishas and Afro-Cuban dances like Rumba Guaguanco and dances which had a much bigger influence from the French and Spanish traditions like Danzon, Cha cha cha and Son. Both had influences from each other, but Cuban Salsa (Cacino) is the first dance that is a true melting pot of the two different traditions as well as the native traditions. The African traditions bring to salsa the rhythms and drums, the body movements, and the improvisation, the European traditions bring to Salsa the frame, grace, partner work, and arm movements as well as instruments like the guitar. Which makes in a fun and explosive combo that has made it a world-wide dance phenomenon. For men and women, all ages welcome (small children must be accompanied by an adult). No partner required. 
What to wear:
No special clothing or footwear required, just make sure to wear clothing you're comfortable in. Salsa-inspired outfits are always welcomed!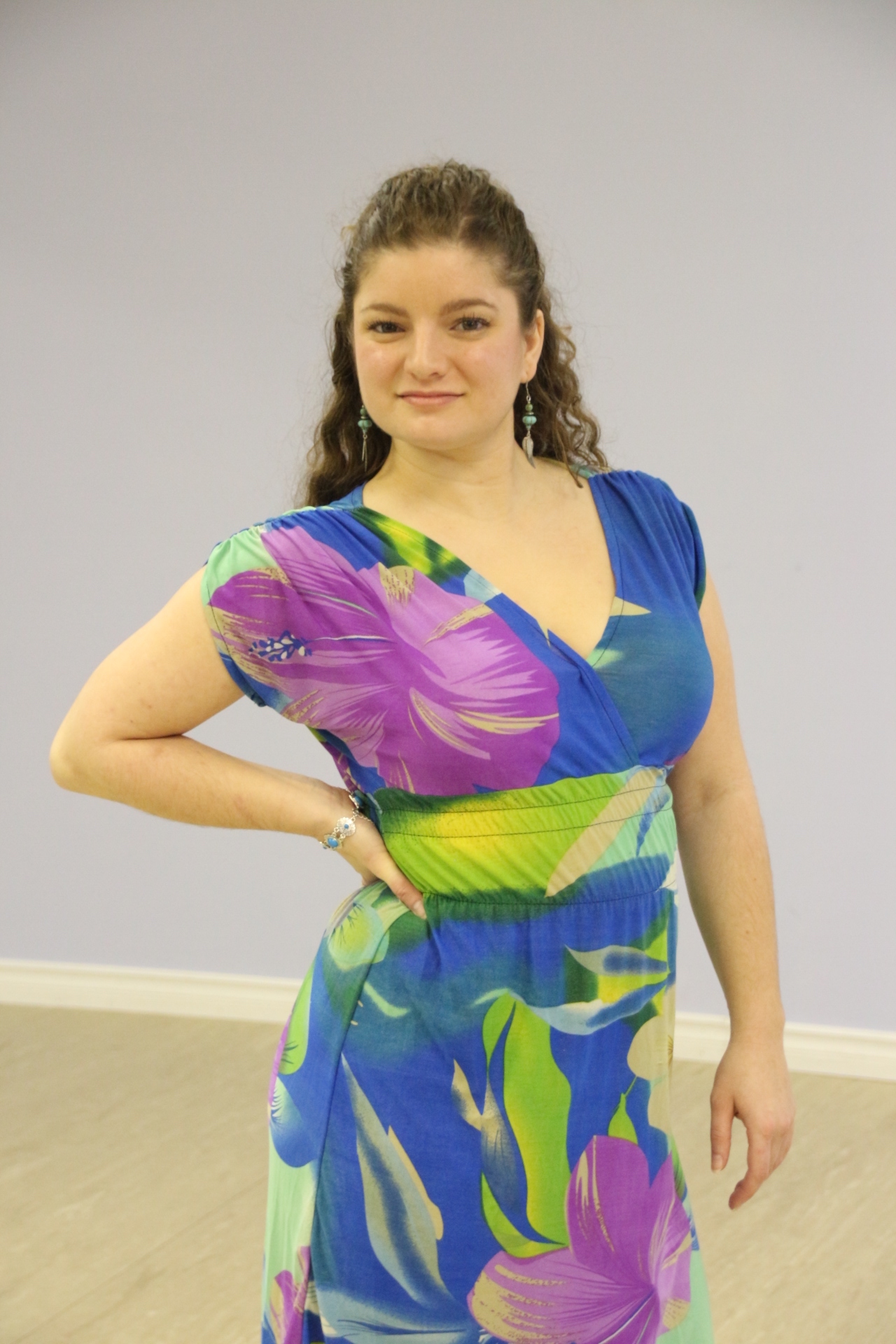 ABOUT BRIGITTE AUCOIN
Brigitte is the owner of Free to Move Dance School and Happy Soul Dance Studios in Halifax. She has a love and passion for freestyle social dances especially Cuban and Angolan dances and also for teaching. Brigitte started dancing as an adult while studying in France 12 years ago. What started as a hobby and a way to unwind, slowly became a passion that has brought her to a new career in dance and to study many styles of dance, especially Cuban Salsa and Kizomba. She has also studied the history of these dances and has a vast knowledge of the dances related to them, from Rueda de Casino to Son, passing by Cha-Cha-Cha, and Rumba.
On top of teaching Salsa and Kizomba in Halifax for the last 5 years, Brigitte is also involved in the Halifax dance community, having worked for Live Art Dance, Dance Nova Scotia, and teaching Latin/African/Acadian dance in schools through the Perform! program as well as opening a community dance studio. Brigitte keeps learning, perfecting her style and becoming a better dancer every day, not only learning new moves but working on musicality, body movement, footwork and following/leading technique. She also travels to study dance with teachers like with Tito Cardenas Rodriguez, Manuel Dos Santos, Charles Ogar, Enah & Carolina, Mestre Petchu, Helio Santos, Berto & Laho, Kianda T, Afro-Latin Connection, and Lucia Nogeria.
When & Where

DANSpace on Grafton
1531 Grafton Street
(3rd floor)
Halifax, NS B3J 2B9
Canada

Sunday, 23 April 2017 from 2:00 PM to 5:00 PM (ADT)
Add to my calendar
Organizer
The Maria Osende Co. is a flexible organization dedicated to the dissemination of flamenco in the Atlantic region.  The organization facilitates the creation and production of various projects under the artistic direction of dancer and choreographer Maria Osende; it also features guest artists,   promotes local talent in Halifax and organizes the Fuse Festival and the Atlantic Flamenco Festival.