The students of Compañía Carmen Romero School of Flamenco Dance are excited to share with you their FLAMENCO WORKS. $20. Advance $25.@Door
About this event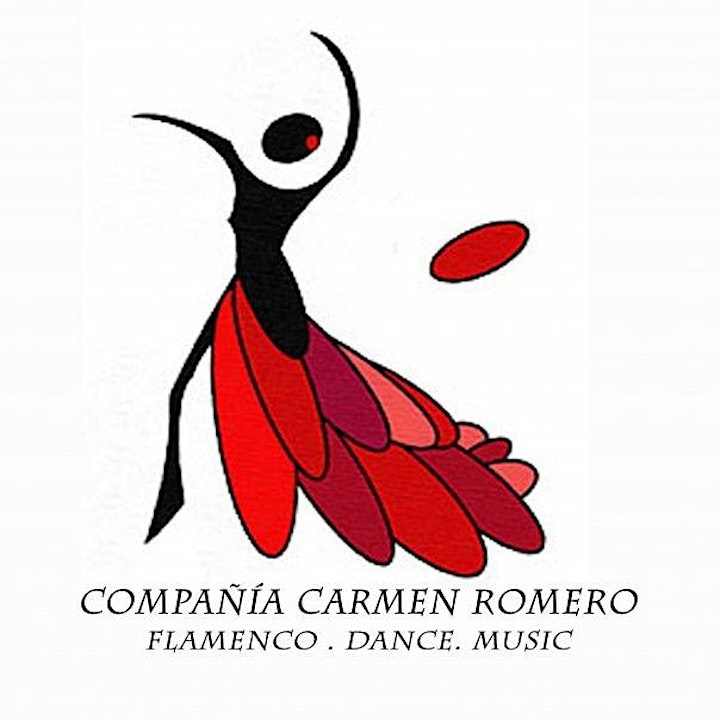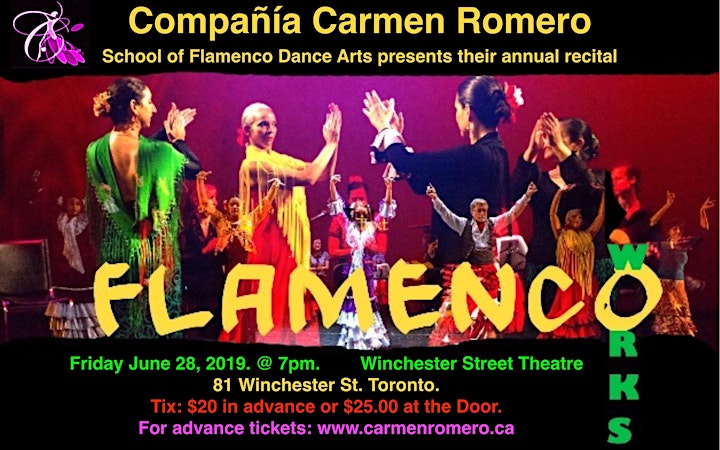 Organizer of Flamenco Works
The Carmen Romero School of Flamenco Dance Arts has been an integral part of the development of flamenco dance and music since it's foundation in 1992. Carmen Romero was the recipient of the K.M. Hunter award in 1998 for making an impact on dance in Canada and in acknowledgement of her dedication to the development of the rich cultural tapestry that binds Canada.
Carmen teaches at the school along with faculty and company members Pamela Briz and Luisa de Ronda. Classes offered range in levels from absolute beginner to advanced. Recent additions to the curriculum are the cajon, cante and cuadro classes and are offered on a rotating basis.
All students have the opportunity to take part in the end of term "juergas" or parties where family and friends are invited to enjoy a student presentation.
Carmen assists each student in their goals; be it the recreational or professional stream, and is often inspired by their dedication and development. Carmen is continually researching new material and investigating new developments in the flamenco art form which she brings to life in each of her classes.
______