Description
The pace of technology is always accelerating and the distinction between information technologies (IT) and communications technologies (CT) has blended into the new field of ICT. And with it, expectations that are ever-increasing. The demand for data access and quick connectivity can be summarized as in a "flash" and likewise, "flash" technologies are what is driving the high-speed demands.
Huawei Technologies have established and proven Huawei as a global leader in the ICT field, with flash-based storage systems, high performance computing and machine learning systems tied together by high-speed networks all with built-in intelligence, even artificial intelligence (AI).
Come out and join Huawei, along with ASI technologies, for "Flash Now" — an exploration of the latest storage and server technologies being developed. Plus, get a look at what has already been realized and could be on its way to your data centre to accelerate your workloads and transform your business.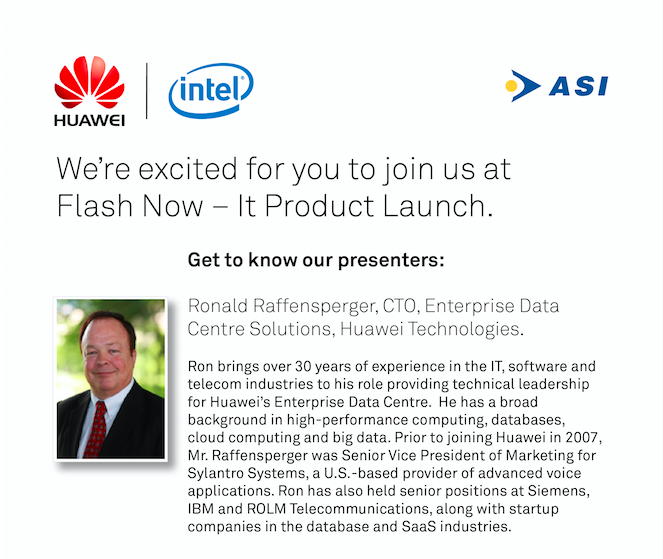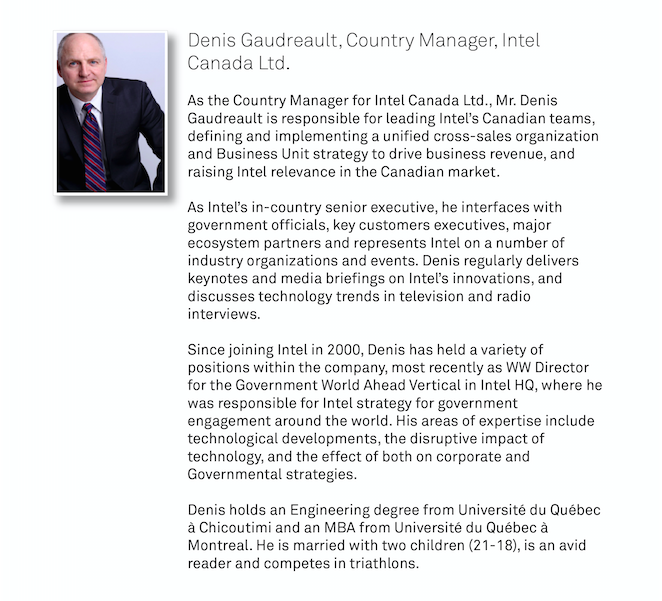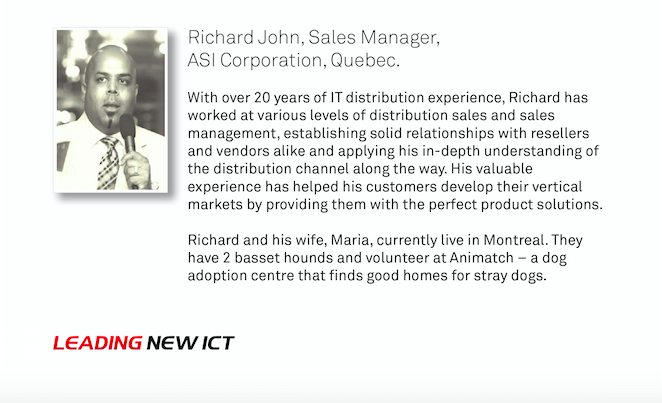 Event Agenda