Knowledge is power! Use open data to create analyses and visuals to help "flatten the curve", and map the economic recovery from COVID-19.
About this event
COVID-19 is a global pandemic, and "flattening the curve" is a critical approach for slowing the spread of the disease so as to not overwhelm healthcare systems.
Alberta Innovates, together with Cybera, are holding a virtual open data science hackathon from April 10 to May 10. The goal is to:
Build data driven insights into "flattening the curve" of COVID-19 infections
Map the eventual economic recovery
This online, sprint-like event will see data scientists, economists, students, and everyday citizens collaborate on a data science project specific to Alberta or Canada. This is about providing a better understanding of the story through data!
Participants will collect and curate worldwide open data, and refine, transform, and link that data to provide visualizations, utilizing the Alberta Data Institute's data analytics platform (Dataxch.ai). Ideally, these visualizations will assist health researchers with an understanding on how our efforts are working to "flatten the curve," and/or provide leaders with a data-driven context for economic recovery for Alberta and Canada.
Prizes
Grand Alberta Innovates "Best Approach" Award $2,000
Elevate Consulting "Economic Recovery Analysis" Award $1,500
Health City "Best Flatten the Curve Analysis" Award $1,500
ThinkDataWorks "Best Individual Effort" Award 3D Printer
Alberta Innovates "Post-Secondary Student" Award $500
Cybera-Callysto "Under 18" Award – Award Micro:bit Go kit
Judging Criteria
Quality of idea (includes creativity and originality) Weighting: 30%
Implementation of idea (includes how well the idea was executed by the developer) Weighting: 30%
Visual impact (includes ability to communicate and user experience, if applicable). Weighting: 40%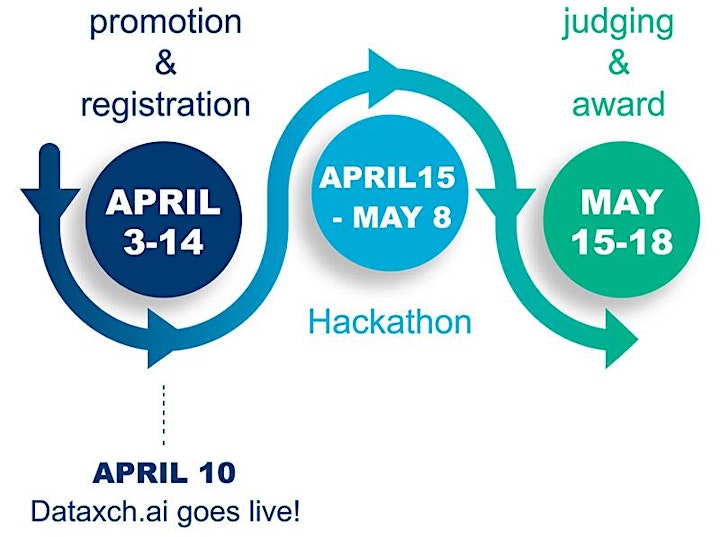 Project Timeline
Stage 1: Collect and Curate. Goal is to find, curate and ingest primary open datasets, then do the same for related secondary datasets that could be helpful to the overall goal. Secondary datasets can include geospatial, demographic, economic data, etc.
Stage 2: Refine, clean up and link datasets. Goal is to create "master datasets" (or linked datasets) that add dimension and could be used to generate a better understanding of the impact and spread, and possible recovery.
Stage 3: Visualize. Goal is to use open source tools to create charts, infographics, visuals, etc. that help others "see" the data in action.
Final stage: MISSION ACCOMPLISHED! Teams are ranked on best overall approach to accomplish the mission.