Join Flaunt-It's 5-YEAR ANNIVERSARY SHOWCASE and our first MAGAZINE LAUNCH of the Visual Anthology that celebrates BIWOC stories & artwork!
About this event
TICKET SALES HAVE ENDED & WILL NOT BE SOLD AT THE DOOR. Please feel free to join the showcase virtually on our IG live from 7-9 PM @flauntitmovement! We also accept donations via e-transfer or PayPal to info@flauntit.ca. Thank you! ♡
All guests, please check your emails for final reminders / next steps!
_
Issue 001: To All The Women Who Have Never Felt Seen ♡
Join us for the launch of our magazine, where we will celebrate emerging women artists along with Flaunt-It's five-year anniversary as a grassroots youth-led arts collective + movement!
Flaunt-It has worked with nearly 100 Black, Indigenous, Women of Colour (BIWOC) artists from all across the province to produce our first magazine / visual anthology titled "Love Deeply, Love Often, Love Yourself." It is a collection of literature and visual, digital, + media arts that share the complex identities and narratives of "all the women who have never felt seen." The 200-page magazine is only the first issue of our now annual project.
In addition, there will be live performances, photo-ops, installations, desserts, hor d'oeuvres, and exclusive sneak peek access to our upcoming Flaunt It Collection drops! Our events are entirely BIPOC-led and open to all!
DATE: Saturday, December 18, 2021
TIME: 6-10 PM EST (6 PM: DOORS OPEN)
LOCATION: Artscape Weston Commons
DRESS-CODE: Whatever you feel great in :)
ADMISSION: Tickets from $10-$100+
📣 All proceeds will fund our mission to provide creative resources and an official community co-working studio for our youth in 2022. More details will be announced at our event. 📣
★ TICKETS ARE LIMITED! ★
If you wish to attend but are unable to afford it, please do not be afraid to email us at community@flauntit.ca so we can learn more about how we can help you. Donations from this event will help cover free tickets for any folks who may face financial barriers during this time.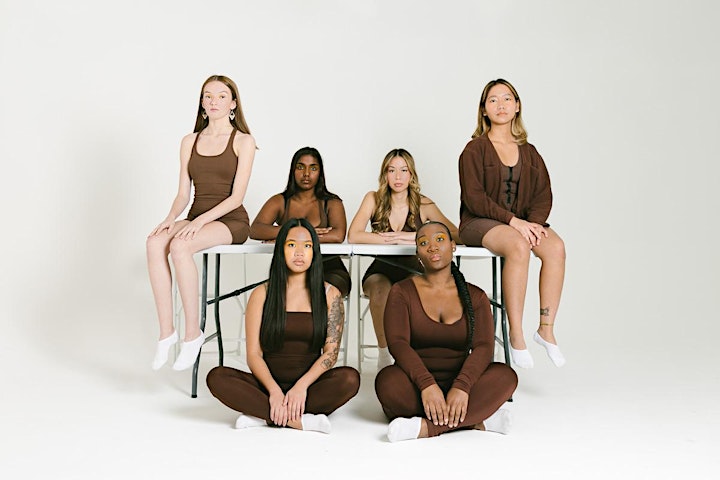 ★ ABOUT THE MAGAZINE ★
200-pages of art & stories by BIWOC
Over 50 submissions from all across Ontario
Available as a soft-cover and hard-cover
Includes reflections/activity pages
Comes with an exclusive tote bag!
💗 ACCESSIBILITY REQUESTS 💗
The Flaunt-It Movement is committed to making the event accessible and inclusive for all bodies and (dis)abilities. If you have any accessibility concerns and/or requests, please contact us and we will do our best to accommodate it. We want everyone to experience our event to the best capacity.
Check out the video below for a recap of our Corner Commons Arts Festival during September 2021! Video made by TruCreates!
Thank you to Artscape Venues for providing us with the space and supports to celebrate our magazine launch!
This project is a part of the Canadian Women's Foundation's Investment Readiness Program, funded by the Government of Canada. Several projects were produced by the funding support of Artreach and Toronto Arts Council.
Funding Partners
Canadian Women's Foundation: Investment Readiness Program
Artreach & Toronto Arts Council
Artscape Venues
Justice Fund
Image Caption: Flaunt-It's Cohort #1 Interns who spent six weeks exploring new art forms to produce projects specifically for the magazine.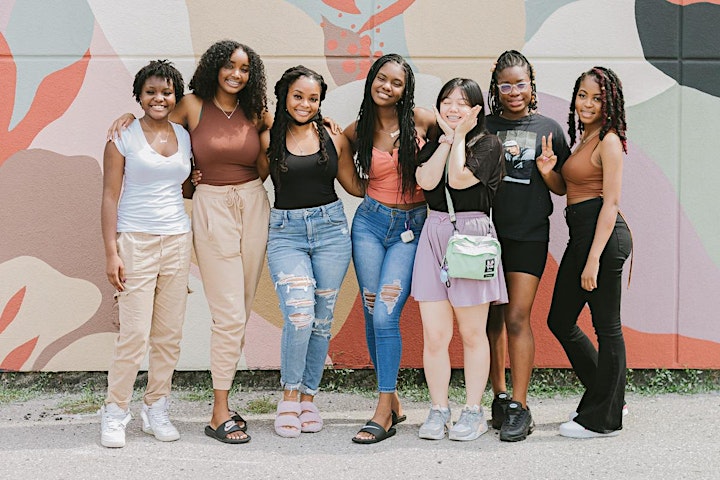 📣 FREQUENTLY ASKED QUESTIONS 📣
Is Flaunt-It a non-profit organization? Can I receive a tax-receipt for my donation? The Flaunt-It Movement & Collection operates like a non-profit organization but we are unincorporated and remain under a trustee partnership with our organizational mentor and charity organization, Success Beyond Limits. Therefore, we are unable to provide tax receipts for any donations at this time. Regardless, 100% of our profits and grant funding supports our grassroots programming of serving youth from Toronto's underserved communities.
How can I buy the magazine? The SILVER & GOLD ticket packages come with a copy of the magazine. Additional copies can be purchased at the event. The magazine will be available for sale on our website on December 20th, 2021.
How can I buy tickets? All tickets can be purchased on Eventbrite. All tickets are non-refundable and cannot be exchanged. If you are no longer able to attend, please cancel your ticket purchase. We request your shipping address in case so that we can mail it to you in case.
Will coat-check be available? As of December 2, 2021, it is not. However, we are working on it so please check back closer to the date.
Will there be a digital version of the magazine available? No, not at this time. We are focusing on releasing our physical copies for now.
I bought a ticket — when will I get my magazine copy? You will receive your ticket package when you arrive at the venue. Please ensure you have your ID, proof of vaccination and Eventbrite Ticket available upon entry. If you purchased a bronze ticket, you could choose to buy a copy of the magazine at the event.
I am unable to attend but can I buy the magazine now? Please wait until the magazine releases on our site on December 20th.
Can I show proof of a negative COVID-19 test for entry? No, not at this time. Proof of vaccination is required and will be checked by security provided by Artscape Staff. We have the right to refuse entry if proof of vaccination is not shown.
Due to the new variant, will you possibly cancel the event? As of December 1st, we are legally allowed to proceed with our event. However, we are monitoring all health guidelines and will reschedule the event if required. A virtual event may be held and all goods from the ticket levels will be shipped instead.
I'm a business that would like to donate goods for gift bags and/or to the organization. Who do I contact? Please contact community@flauntit.ca with the subject 5 YEAR SPONSORSHIP INQUIRY for more details.
How can I submit into the magazine for 2022? Be sure to follow us on Instagram (@flauntitmovement) and sign up for our newsletter for updates on when we plan to accept submissions again.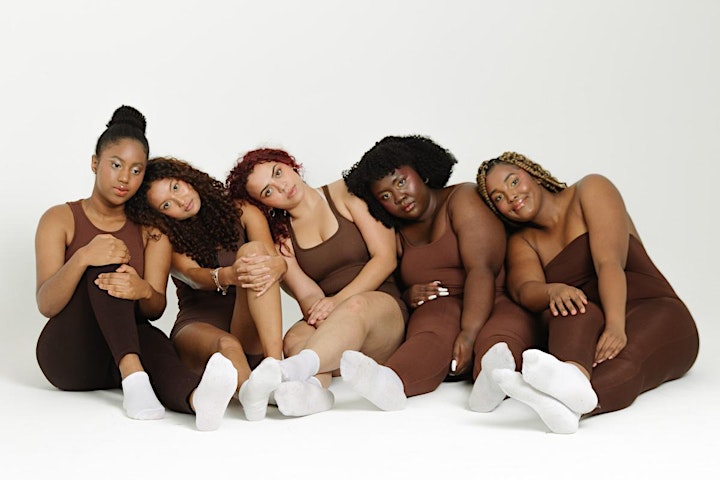 Organizer of Flaunt It's 5 Year Anniversary Showcase & Magazine Launch ♡
The Flaunt It Movement ("Flaunt It") is a grassroots youth-led organization that fosters self-love and highly-esteemed representation of all women through creative, community projects. We use the arts to create a platform of collaborative campaigns & inclusive safe spaces that celebrate, empower & represent the intersectional layers of beauty in all women.
We are dedicated to inspiring and empowering women to be confident artists, activists, entrepreneurs and leaders, especially from underserved communities across Toronto.