Description
Join us on-line for the 4th webinar in a 5 part series on FLIPPING for INCOME. This is 1 strategy in Real Estate Investing. Whether you are new to Real Estate or an Investor, these webinars will be critical in growing your knowledge and help you to make a safe and wise investment.

FLIPPING is quite the monster of a task, so in order to cover everything that you should know about FLIPPING has been broken into categories so that we can go into detail so you can get the most from the webinar.
Missed the 3rd webinar: Watch it on Youtube, here: link to come

The 4th part in this series is about rehabbing, renovation a smarter way.
Attend this webinar to learn tips from a professional flipper.
Don't Forget to Register for the up coming webinar in the series. Check your spam folder for the ZOOM web info (ZOOM web info will be sent to you after your Register) .
The 5 part webinar series will be broken down as follows:

1. Overview of Flipping - What am I getting into? MISS THE 1st webinar? : Overview of Flipping - What am I getting into? click on this link: https://youtu.be/dzSkA6QPw_Q
2. Marketing & Acquisition - Finding the leads and turning them into deals. MISS THE 2nd webinar? click on this link: https://youtu.be/gP5GTFq5tm0
3. Financing - Where to go and how to secure it. Missed the 3rd webinar: Watch it on Youtube, here: https://youtu.be/b-2prPMSUGE

4. Rehabbing - Renovating the smarter way. Happening on July 27 at 7pm. Register NOW.
5. Closing & Do's and Dont's. Happening on Aug 24 at 7pm. Register NOW.



Expert Speaker: Danielle Chiasson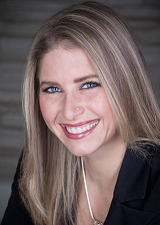 Danielle Chiasson is an ambitious go-getter who dove into the real estate investing world in 2013. Having a background in construction both administratively and in the field, and experience with buy and hold properties, she understands and enjoys both construction and real estate. While building the foundation of her business, Danielle committed two years educating herself in residential rehabilitation. She has since been enjoying implementing her knowledge and understanding buying and renovating properties in the Hamilton, Ontario market.

Originally from the maritime province of New Brunswick, Danielle is a proud mother of three children who has been living in the GTA area since 2002. Her passion for travel has taken her in places all over the world while her compassion for others has driven her to work with organizations such as The Children's Wish Foundation and Caring House Project, helping children and their families both locally and abroad.
Organizer of Flipping for Income - Rehabbing - Renovating the Smarter Way (Part 4 of 5 EXPERT Strategy series)
Huong Luu graduated from Ryerson University with a Chemical Engineering degree in 1999. She has worked in many industries including Pulp and Paper, Aerospace, Oil and Gas, Waste Water Treatment Plants, and EPC companies. She has held titles as a technical sales rep, regional sales manager, project engineer, project manager, and commercial proposal specialist. She has a PENG and PMP designation.
She purchased her first property while in University. While working in the Engineering field, she dappled in real estate during her free time and since then, has acquired 5 properties in total: four of them in Toronto, and one outside of the Toronto area.
In May 2016, Huong left the Engineering field and dived into real estate full time as a mortgage agent.
In her spare time, she volunteers with the PEO, PMP, studies Chinese, manages properties and plays with her son.