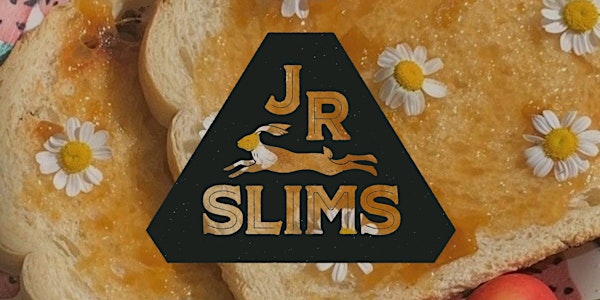 Flirtatious Fixins Burlesque Brunch
Vixens with all the fixins! Come for a snack or the whole damn meal with decadent performances from Victoria's burlesque and drag scene!
Date and time
Sun, May 7, 2023 12:00 PM - 3:00 PM PDT
Location
JR Slims 1245 Wharf Street Victoria, BC V8W 1T9 Canada
About this event
Fatale Production Presents: Flirtatious Fixins Burlesque Brunch at JR Slims
Sunday, May 7th | Doors: 12PM | Show: 12:30PM | 19+
🎟: https://flirtatious-fixins-brunch-may.eventbrite.ca
Vixens with all the fixins! Come for a snack or the whole damn meal with decadent performances from Victoria's burlesque and drag scene!
HOSTED BY: J. McLaughlin
FEATURING: Vida Love, Chai Tease, Sabrina D'Buff, Ruby Purrl, Florence Fatale
JR Slims will have their decadent, indulgent and easy-going food paired with great drinks and good times! They might not be fancy but they use the best ingredients in town! Some items can be made gluten-free or vegetarian - inquire with your server or JR Slims directly.
In the event that public health restrictions prevent this event from going ahead, all tickets purchased for this event will automatically be valid for a rescheduled date.
≫ Seating ≪
▪︎ Seating is unassigned, and first come first served. Tickets are sold as singles and guests are encouraged to arrive in groups to get the best possible spot and experience!
≫ What To Bring ≪
▪︎ Please bring valid government-issued photo ID for alcohol service.
≫ Tickets ≪
▪︎ We do not offer refunds on tickets. If you need to sell your tickets, the best way is to reach out to your social circles or post in the Facebook event discussion.
▪︎ If you would like to transfer the ownership of your ticket to another person, you can do so from your Eventbrite account. See more on how to do this at: https://www.eventbrite.com/support/articles/en_US/Q_A/how-to-transfer-tickets-to-someone-else?lg=en_US
≫ Safer Spaces ≪
▪︎ At JR Slims there is zero tolerance for any type of racist, sexist, ableist, fatphobic, transphobic or homophobic behaviour. By purchasing a ticket and attending this event, you agree to conduct yourself with the utmost respect for everyone at this event. In the event that you do not, you may be asked to leave without a refund.
▪︎ If you feel uncomfortable at any time, please let JR Slims staff know and we will try to support you in the best way possible.
≫ Land Acknowledgement ≪
▪︎ We would like to respectfully acknowledge that the territory on which this event takes place is on the traditional, stolen, unceded land of the Lekwungen and W̱SÁNEĆ peoples. We acknowledge the rich cultural history of the many peoples and rituals that have been affected by the ongoing process of dispossession and colonialism. We hold this understanding in our interactions and engagements with this land and its people.
≫ Accessibility ≪
▪︎ JR Slims is wheelchair accessible. More details to be updated ASAP.