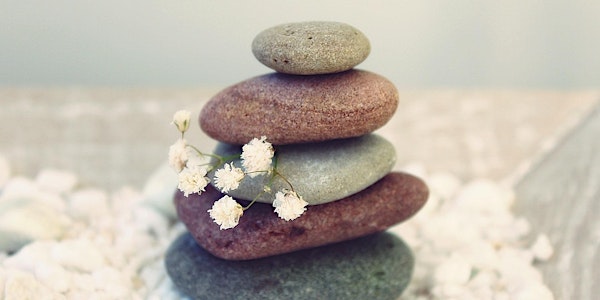 Flourishing Through Meditation Free Online Series
Join us for the free live and online Flourishing Through Meditation (FTM) Monthly Series.
Date and time
Wed, May 10, 2023 9:00 AM - 10:00 AM PDT
About this event
Join a group of like-minded people worldwide for a free live online Flourishing Through Meditation (FTM) monthly series.
The details and the topic for the upcoming session are as follows:
Topic: Community Informal Discussion
Date: Wed. April 12, from 10-11 am MT
Location: Online!
Cost: FREE
Each session will include a short talk on a specified topic that explores the intersection of flourishing and meditation, create an opportunity for us to meditate with a guided meditation that aligns with the topic, and have an opportunity for Q&A/discussion.
The session will occur on the SECOND Wednesday of every month at 10-11 over Zoom for real-time discussion and live Q&A.
If the FTM Series speaks to you, we'd love to see you there!
Bev
About the organizer
Bev is a Certified Meditation and Mindfulness Teacher, Integral Associate Coach™, and Author. In addition to formal training in meditation and mindfulness, Bev has a Master's degree in Nursing and brings an in-depth understanding of the mind-body-soul connection to her work.
Bev began coaching and teaching meditation and mindfulness after leaving a 30-year career in Nursing and undergoing her own inner journey to find greater health, happiness, and fulfillment. Bev's approach to meditation is not aligned with any particular religious or spiritual traditions. 
Bev is the author of "Awakening a Woman's Soul: The Power of Meditation and Mindfulness to Transform Your Life." (http://bit.ly/AwakeningWomenBook)