Montreal International Poetry Prize Reading Series 2022
About this event
The 2022 competition of the Montreal International Poetry Prize is open for submissions. (Deadline: 15 May.) Join us throughout the entry period for a series of online readings by the distinguished poets serving on this year's jury, along with friends, finalists, and the prize judge. Events through the winter and spring will showcase the work of these remarkable voices from the British Isles, India, Nigeria, Australia, Jamaica, the U.S., and Canada. Together they are the ones who will choose the finalists and the winner of the 2022 Montreal Prize. Come and discover the form and flow of their work! Each session will include time for responses and questions from the audience.
UK / Ireland
Joanne Limburg, Rhian Williams, Conor O'Callaghan
February 23, 2022, 12 PM EST (Montreal) / 5 PM GMT (London)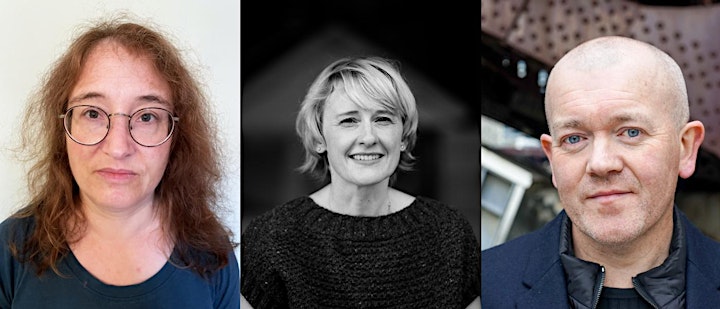 Joanne Limburg has published three books of poetry with Bloodaxe, including The Autistic Alice, a book of poetry for children, three non-fiction books and one novel. Her latest book is Letters to my Weird Sisters: On Autism and Feminism. She lives in Cambridge, UK, where she teaches Creative Writing at Cambridge University's Insititute of Continuing Education.
Rhian Williams is a writer and poetry specialist based in Glasgow, Scotland (rhianwilliamswriting.com). Her academic articles and journalism, and her book, The Poetry Toolkit: The Essential Guide to Studying Poetry (2019), are valued by students and interested readers across the UK, North America and beyond. She recently co-edited an anthology of 'new nature poetry' with Maria Sledmere: the weird folds: everyday poems from the anthropocene and sits on the judging panel for the Saltire Society Poetry Book of the Year prize. Rhian writes, reads, and reviews poetry for several magazines, eagerly allowing poetics to shape her thinking and practice.
Conor O'Callaghan is from Ireland and lives in England. He has published five collections of poems, the most recent being The Sun King (2013) and Live Streaming (2017). He has also published two novels, including We Are Not in the World (2021).
India
Nabina Das, Sridala Swami, Maithreyi Karnoor
March 20, 2022, 10 AM EDT (Montreal) / 7:30 PM IST (New Delhi)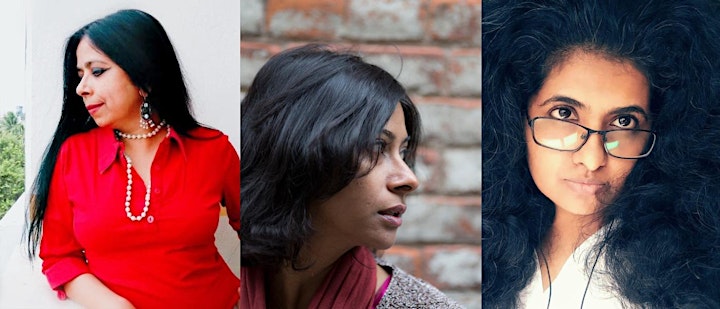 Nabina Das is the author of five books – the poetry collections Sanskarnama, Into the Migrant City, and Blue Vessel; a short fiction volume titled The House of Twining Roses, and Footprints in the Bajra, a novel. Her new poetry collection Anima and the Narrative Limits is forthcoming from Yoda Press. She's a Charles Wallace, Sangam House, and Sahapedia-UNESCO fellowship alumna, and a Creative Writing MFA (Poetry) from Rutgers-Camden, US. Published widely, Nabina is a 2016 Commonwealth Writers correspondent, a 2011 New York State Summer Writers Conference alumna, a 2007 Wesleyan Writers Conference fiction fellowship winner, a journalist by training, and a Creative Writing teacher in university classrooms and workshops.
Sridala Swami is a poet, essayist and photographer. Her first collection of poems, A Reluctant Survivor (2007), was published by the Sahitya Akademi / National Academy of Letters (India). Swami has written four books for children, published by Pratham Books in 2009 and 2012. She was the 2011 Charles Wallace writer-in-residence at the University of Stirling, Scotland, and was a Fellow of the International Writing Program at the University of Iowa, 2013. Swami's second collection of poetry, Escape Artist, published by the Aleph Book Company (2014), is the first book to appear under the aegis of the Jehangir Sabavala Foundation (JSF). Her latest collection is Run for the Shadows (Context, 2021).
Maithreyi Karnoor is a writer and translates Kannada literature into English. She was shortlisted for The Montreal International Poetry Prize twice in a row (2017 and 2020). She is the recipient of the Charles Wallace India Trust fellowship for translation and creative writing 2022. She was shortlisted for the Lucien Stryk Asian Translation Prize and was awarded the Kuvempu Bhasha Bharati Prize for translation. Her poems, reviews, translations and essays have appeared in AGNI, The Hindu, The Indian Express, Deccan Herald, Scroll, The Wire, Mint Lounge, Muse India, The Hindu, Businessline, Joao Roque Literary Magazine etc. Her debut novel Sylvia: Distant Avuncular Ends was published in 2021.
Canada / US
Michael Prior, Heather Christle, Cameron Awkward-Rich
April 5, 2022, 6 PM EDT (Montreal) / 6 PM EDT (New York)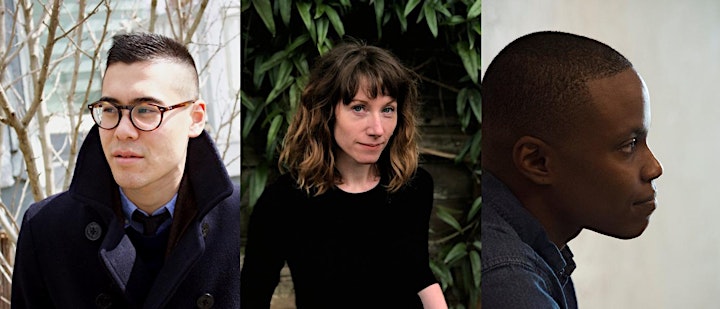 Michael Prior's most recent book of poems, Burning Province (McClelland & Stewart/Penguin Random House, 2020), won the Canada-Japan Literary Award and the BC and Yukon Book Prize for poetry. He is recipient of fellowships from the New York Public Library's Cullman Center, the Jerome Foundation, and Hawthornden Literary Retreat. His poems have appeared in Poetry, The New Republic, Narrative Magazine, PN Review, and the Academy of American Poets' Poem-A-Day series among other publications. He is an Assistant Professor of English and an ACM Mellon Faculty Fellow at Macalester College.
Heather Christle is the author of four poetry collections: The Difficult Farm (Octopus Books), The Trees The Trees (Octopus Books), What Is Amazing (Wesleyan University Press), and Heliopause (Wesleyan University Press). Her first work of nonfiction, The Crying Book, was published in 2019 by Catapult in the US, and has gone on to be translated into eight other languages. Christle's poems have appeared in The New Statesman, London Review of Books, The New Yorker, and Poetry. In 2021, she was awarded a Howard Foundation Fellowship in Nonfiction, administered by Brown University. Photo credit: Christopher DeWeese
Cameron Awkward-Rich is a poet and scholar of transgender theory/expressive culture. He is the author of two collections of poetry -- Sympathetic Little Monster (2016) and Dispatch (2019)-- and his critical writing has been published in Signs, Transgender Studies Quarterly, American Quarterly and elsewhere. Presently, Awkward-Rich is an assistant professor in Women, Gender, Sexuality Studies at the University of Massachusetts Amherst. Find him at www.cawkwardrich.com.
Canada
Medrie Purdham, Michael Trussler, Liz Howard
April 19, 2022, 5 PM EDT (Montreal) / 3 PM CST (Regina)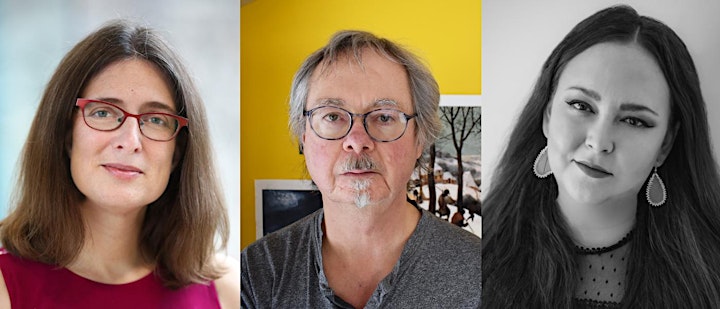 Medrie Purdham, whose Little Housewolf was published by Véhicule Press (Signal Editions) in 2021, holds a Ph.D. from McGill University and teaches at the University of Regina, Treaty 4. Her work has been published in journals across Canada and anthologized several times in Tightrope Press's Best Canadian Poetry. She held the City of Regina Writing Award in 2015.
Michael Trussler writes short stories, poetry and creative non-fiction. His work has been published in Canadian and American journals and has been anthologized both domestically and abroad. His short story collection Encounters won the Saskatchewan Book of the Year Award in 2006. The Sunday Book, a collection of creative non-fiction essays (Palimpsest) and the poetry collection The History Forest (University of Regina Press) are forthcoming this year. His work engages with the beauty and violence of the twentieth and twenty-first centuries, visual art and ecology. He teaches English at the University of Regina.
Liz Howard's debut collection Infinite Citizen of the Shaking Tent won the 2016 Griffin Poetry Prize and was shortlisted for the 2015 Governor General's Award for Poetry. Her second collection, Letters in a Bruised Cosmos, was published by McClelland and Stewart in June 2021. Howard received an Honours Bachelor of Science with High Distinction from the University of Toronto, and an MFA in Creative Writing from the University of Guelph. She is of mixed settler and Anishinaabe heritage. Born and raised on Treaty 9 territory in northern Ontario, she currently lives, writes, and teaches in Toronto. Photo credit: Ralph Kolewe
Jamaica / Nigeria / Australia
Lorna Goodison, Tanure Ojaide, Mark Tredinnick
May 2, 2022, 7 PM EDT (Montreal) / 3 May, 9 AM AEST (Sydney)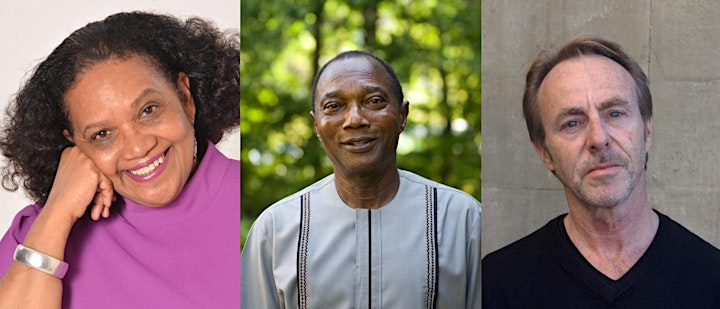 Lorna Goodison is a major figure in world literature. She was the Poet Laureate of Jamaica (2017–2020), and in 2019 she was awarded the Queen's Gold Medal for Poetry. Goodison has won many other awards for her work, including the Windham-Campbell Literature Prize for Poetry from Yale University, the Commonwealth Poetry Prize, the Musgrave Gold Medal from Jamaica, and one of Canada's largest literary prizes, the British Columbia National Award for Canadian Non-Fiction for From Harvey River: A Memoir of My Mother and Her People (2007). Her Collected Poems was published in 2017 by Carcanet (UK). She is the author of twelve books of poetry, three collections of short stories, an award winning memoir and a recent collection of essays. Lorna Goodison is Professor Emerita at University of Michigan, where she was the Lemuel A. Johnson Professor of English and African and Afroamerican Studies. Photo credit: Hugh Wright
Educated at Ibadan and Syracuse, Tanure Ojaide has published twenty-one collections of poetry, as well as novels, short stories, memoirs, and scholarly work. His awards include the Commonwealth Poetry Prize for the Africa Region, the All-Africa Okigbo Prize for Poetry, and the BBC Arts and Africa Poetry Award. In 2016 he won both the African Literature Association's Folon-Nichols Award for Excellence in Writing and the Nigerian National Order of Merit Award for the Humanities. In 2018 he co-won the Soyinka Prize for Literature in Africa. Ojaide is currently the Frank Porter Graham Professor of Africana Studies at UNC Charlotte.
Dr Mark Tredinnick is a celebrated poet, essayist, and teacher. His many works of poetry and prose include A Gathered Distance, Almost Everything I Know, Egret in a Ploughed Field, Bluewren Cantos, Fire Diary, The Blue Plateau, and The Little Red Writing Book. For twenty-five years, he's taught poetry and expressive writing at the University of Sydney, where he was poet in residence in 2018. In 2020, Tredinnick was awarded the Order of Australia Medal for services to literature and education. His latest collections are Walking Underwater (Pitt Street Poetry, 2021) and A Beginner's Guide (Bird Fish, 2022).