Description
Presentation by Dr Terry Krauss, director of the Alberta Hail Suppression Project.
The project contracts Weather Modification International (formerly Inc.) to reduce hail damage in an area of Alberta's Tornado Alley by way of cloud seeding. A fleet of planes at Springbank and Red Deer Airports fly into our most violent storms aiming to mitigate hail damage by cloud seeding with flares.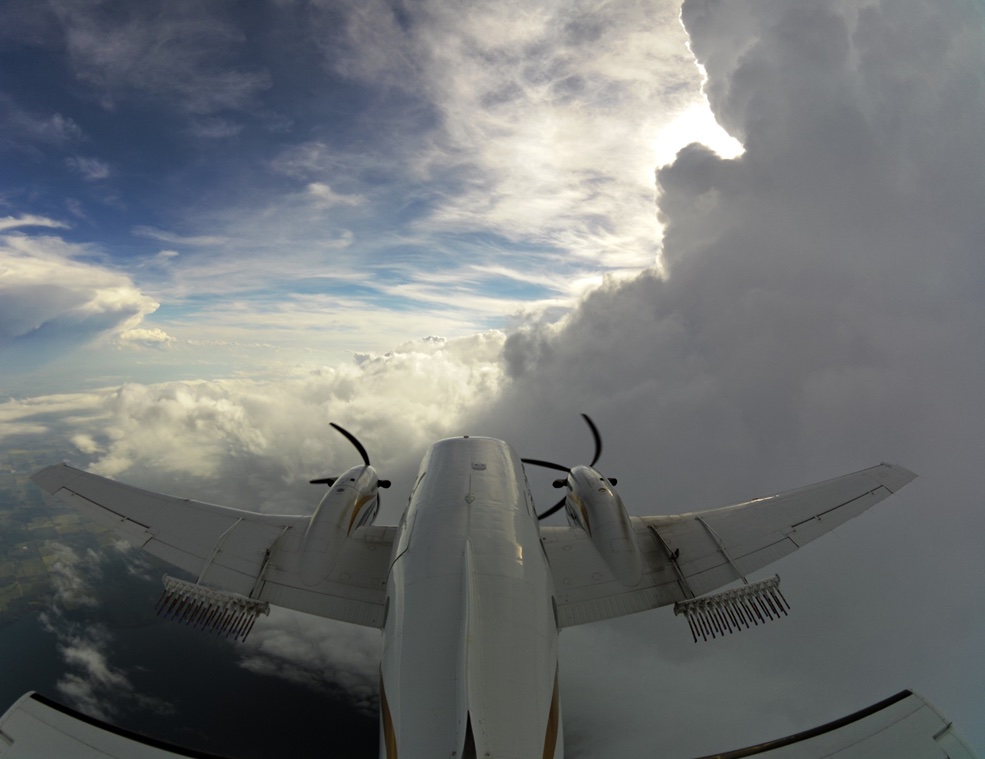 Dr Krauss is a Meteorologist, Hail Suppression / Severe Storm / Radar Specialist and a Storm Chaser. He's been involved in the project since it's inception in 1996, and prior to that between 1974 to 1985 when run by the Alberta Research Council.
Personal experience peaked his curiosity in storms growing up on a farm in Southern Alberta. This ultimately led to his choice of career. He has plenty of stories to tell, having logged over 1,000 hours of time flying through hailstorms in Alberta and around the world.
This event is for storm chasers, weather geeks, aviation buffs and anyone who wants to learn more about our most severe storms. The presentation is about the history of cloud seeding in Alberta, flying into storms, targeting severe storms, some of the science behind it and the day to day operations in targeting these storms.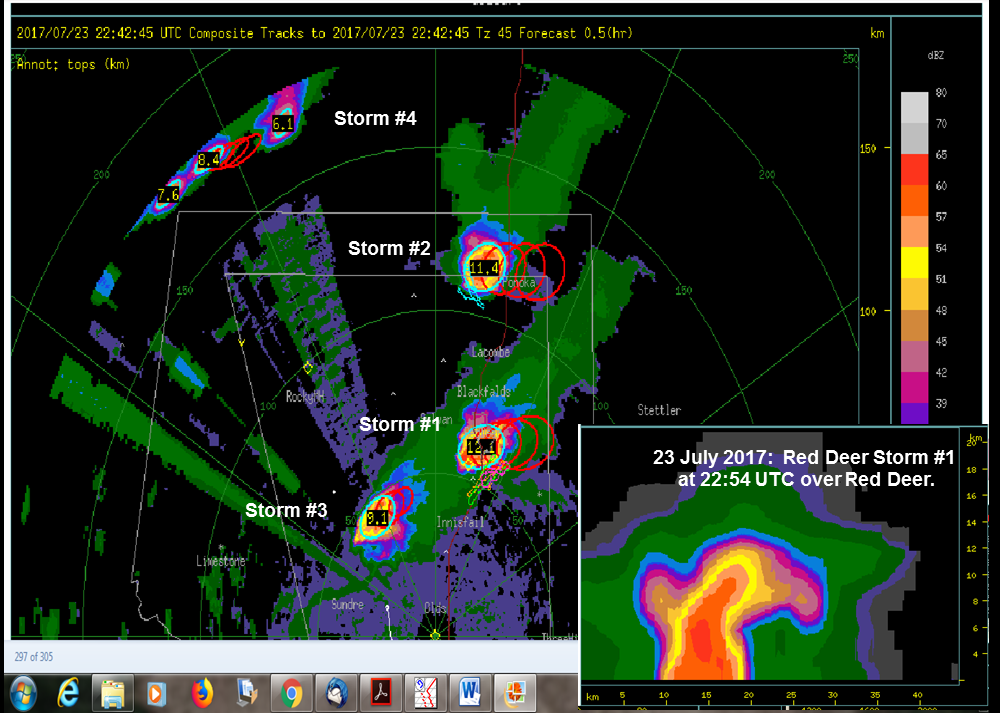 MORE ABOUT TERRY KRAUSS
Terrence (Terry) W. Krauss, PhD: Accredited Consulting Meteorologist; President of Krauss Weather Services Inc, Red Deer, Alberta, Canada
Dr. Terry Krauss received his Master's degree in Meteorology from the University of Alberta in 1978 and his PhD in Atmospheric Science from the University of Wyoming in 1981. His graduate work consisted of hail storm research, radar analyses of hail storms, and conducting controlled seeding experiments on Alberta hailstorms using specially instrumented cloud physics aircraft and multi-parameter radar measurements.
He has compiled more than 40 years of research and operational cloud seeding experience conducting hail suppression projects in Alberta, Greece and Argentina; and rain enhancement projects in South Africa, the USA, Saudi Arabia, and Indonesia among others.
Dr. Krauss has worked for private companies and Government research organizations and has consulted for the World Meteorological Organization, United Nations Development Program, and the World Bank. Dr Krauss has authored or co-authored more than 50 scientific journal and scientific conference articles dealing with cloud physics, radar meteorology, severe storms, hydrology, hail suppression, and precipitation enhancement.
He has been directly involved with the Alberta Severe Weather Management Society since 1996 and is currently the Director of the Alberta Hail Project.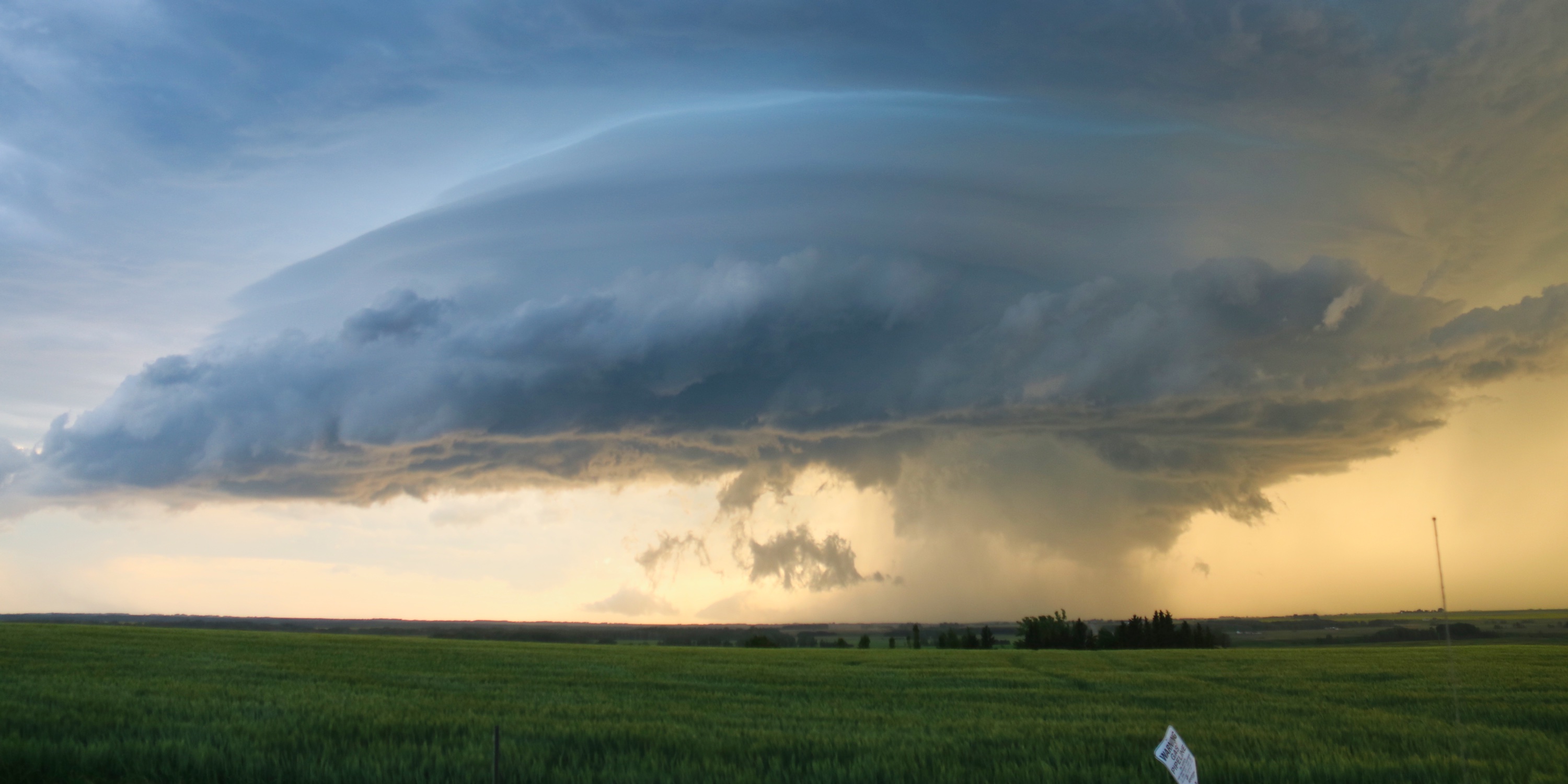 ADDITIONAL INFORMATION
This is a one-off event with limited capacity, please book soon to ensure your place. Attendees are welcome to meet after the event at Boston Pizza Sports Bar (Dalhousie Station) - 703 - 5005 Dalhousie Drive NW, Calgary.
Doors open 6:45pm, talk starts promptly 7pm. Format is one hour presentation followed by a question and answer session.
Located in the "Conference Room", first door on the left as you enter the Dalhousie Community Center.
Advance purchase only.
Image Credits/Copyright: Aircraft, Radar: Terry Krauss, remaining images: ChasinSpin
FAQs
Are there ID or minimum age requirements to enter the event?
No.
What are my transportation/parking options for getting to and from the event?
There is free parking on site.
What's the refund policy?
No refunds. Refund only in event of cancellation by the organizer.
Do I have to bring my printed ticket to the event?
No, we will have a list of attendees.
Is my registration fee or ticket transferable?
Yes, you can transfer your ticket to another, please contact us to inform us prior to the event.
Will this event be live streamed?
Unfortunately, we're not able to permit recording of this event.