Workshop participants will learn how to build a puppet head out of foam.
About this event
THE WORKSHOP
Workshop participants will learn how to build a puppet head out from foam. They will make an initial sculpture from clay, draft a pattern from that sculpture, and build a version out of sheets of foam. This workshop will provide everyone with the foundation of skills, materials and methods to build your own high quality foam based animated objects, right from out of your imagination.
Sunday November 14th
10am - 5pm
REGISTRATION FEE : $150
Max 10 Participants
::: ABOUT THE TEACHER :::
Ali DeRegt is a multidisciplinary theatre artist who focuses on devising, puppetry, clown, and voice over performance. She has recently completed an MFA from the Royal Central School of Speech and Drama, University of London, where she co-founded HOT TRASH! Theatre, a devised theatre company that focuses on DIY aesthetics, physical storytelling, and general nonsense. Recent collaborations in Mohkinstsis include Verb Theatre, Mudfoot Theatre, Quest Theatre, The Green Fools, and is currently working on an immersive, binaural sci-fi audio play, USS ARTEMIS, with Camille Pavlenko and Boathaus Studios.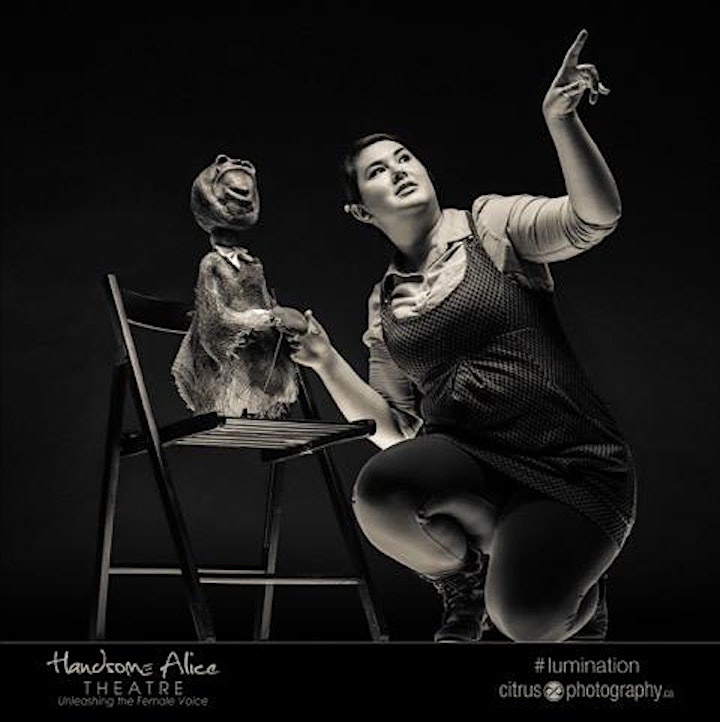 // CANCELLATION POLICY \\
If, with at least one week's notice, you need to cancel your registration for any reason, please alert CAMP right away. CAMP will retain the eventbrite fees and GST of your original purchase as a non-refundable deposit. Cancellations made is less than 7 days of before the first day of the workshop will not be refunded unless the participant or CAMP can find a replacement student.
Organizer of Foam Puppet Fabrication Techniques :: With Ali DeRegt