Join Beverlie Robertson and Friends on a magical Folk Night night featuring acclaimed Canadian musicians and performers
About this event
Beverlie Robertson
She burst upon the music scene in the early 60s, travelling the world with her trio, The Chanteclairs, singing folk songs when folk music was mainstream. In Canada, she travelled widely & performed at venues from The Riverboat to Massey Hall & Roy Thompson Hall, to Maple Leaf Gardens & the CNE Grandstand. Out of the Yorkville scene came this pre-eminent group, bringing forward the music of the great writers of the day. Her friends in the early years, Gord Lightfoot, Joni Mitchell, David Ray, Sylvia Tyson, The Country Gentlemen and the Travellers all perceived in her a warm glow of humanity & gave her their original songs to sing. She has also performed in the USA, Mexico, the UK & Europe.
She sings traditional & contemporary folk music in several languages, accompanying herself on 6 & 12-string guitars, dulcimer & autoharp. Peter Gzowski referred to her as a "pioneer" in Canadian folk music. A veteran performer at folk festivals, she served on the Artistic Advisory committee of the Mariposa Folk Festival; she is a former member of Mariposa-In-The-Schools, a founding member of Kaleidoscope in the Schools, Muskoka & a director of the Muskoka Lakes Music Festival/Muskoka Chautauqua. She is also a director of the Arts Council of Muskoka. She was nominated as a Woman of Distinction in 2006.
Bet Smith
A Canadian alternative folk singer-songwriter who weaves environmental and socio-political philosophy into rich, reflective compositions. With a voice that is gentle and familiar, Smith offers elegant melodies locked to lyrics that are paced and precise. Bet is joined by accomplished local guitarist and producer, Rob Currie. Bet Smith & The Currie Brothers, have been heartily embraced by Muskoka's music culture. The group appeared on the first episode of Netflix's Restaurants on the Edge as well as at Orillia's Roots North Music Festival. Bet has just released a new CD.www.betsmithmusic.com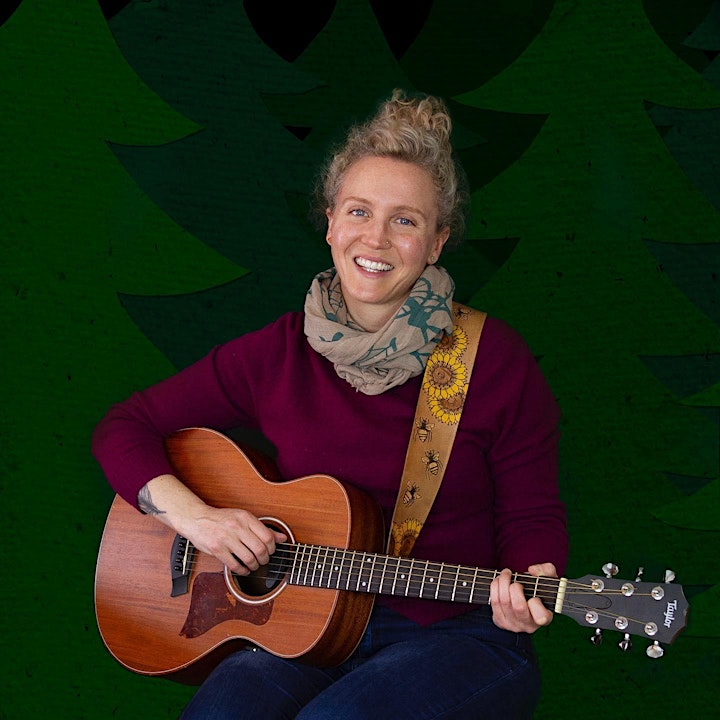 Kelly & Jen
Kelly Creasor and Jen Morgan Anderson are a singing, guitar playing duo from Muskoka, Ontario. Inspired by the classic rock harmonies of Fleetwood Mac and CSNY. They cover an eclectic list of rock, folk, country and pop songs from the 60s to today. Kelly and Jen have been playing and singing together for over 10 years.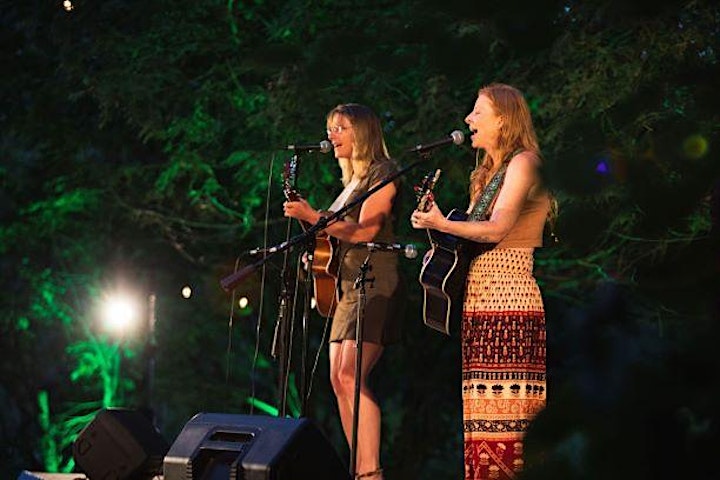 Organizer of Folk Night with Beverlie Robertson and Friends
Muskoka Chautauqua is a community for the curious and the creative. Springing from a tradition that started 100 years ago, when the village of Windermere attracted North America's leading thinkers to its shores, Muskoka Chautauqua is one of the longest-running and more iconic cultural institutions in the region. Muskoka Chautauqua is a not-for-profit organization fostering arts and culture, culminating in a summer festival in the historic village of Windermere.