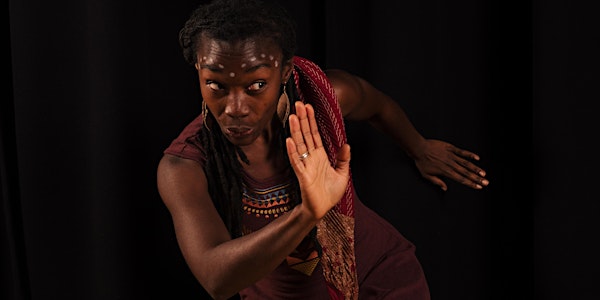 FolkPlay – Wisdom Tales of Africa & Her Diaspora
Événement avec le Festival interculturel du conte de Montréal / Event with the Montreal Intercultural Storytelling Festival
By Bibliothèque de Westmount|Westmount Public Library
Date and time
Starts on Sun, Oct 24, 2021 2:00 PM EDT
Location
Victoria Hall Community Centre 4626 Rue Sherbrooke Ouest Westmount, QC H3Z 1G1 Canada
About this event
(en anglais)
Avec la conteuse Shayna Hayes
En partenariat avec le Festival interculturel du conte de Montréal
Pour tous (5 ans et plus)
FolkPlay est un mélange de sages paroles, de rythmes, de chants et de mouvements qui mêle humour et jeu et qui ouvre des fenêtres poignantes sur notre humanité. Préparez-vous à voyager dans un village de souris hanté par un félin rusé. Vous vous retrouverez aussi au milieu d'un concours entre les animaux les plus féroces d'une jungle africaine – la participation du public est encouragée! FolkPlay est un délice pour les spectateurs de tous âges.
Les personnes de 13 ans et plus devront présenter leur passeport vaccinal et une pièce d'identité pour assister à cet événement. Pour obtenir plus d'informations au sujet du passeport vaccinal, visitez le site quebec.ca.
Veuillez prendre note que cet événement pourrait avoir lieu en mode virtuel, selon l'évolution de la situation sanitaire. Dans cette éventualité, vous serez contactés.
Les membres d'une même maisonnée doivent effectuer leur inscription ensemble.
~~~~
With storyteller Shayna Hayes
In partnership with the Montreal Intercultural Storytelling Festival
Family event (ages 5 +)
FolkPlay is a lighthearted smorgasbord of wise words, rhythm, song, and movement – weaving humour and play, and providing windows onto our humanity. Come prepared to travel deep into a village of mice haunted by a wily feline. You may find yourself planted in the middle of a contest between the fiercest animals of an African jungle. Audience participation encouraged! FolkPlay is a delight for listeners of all ages.
A vaccine passport and personal ID are required for attendees 13 years and older. For more information on the vaccine passport visit quebec.ca.
Please note that this event may take place online as the health situation evolves. Should this change occur, you will be contacted.
Members of the same household must register together.