Description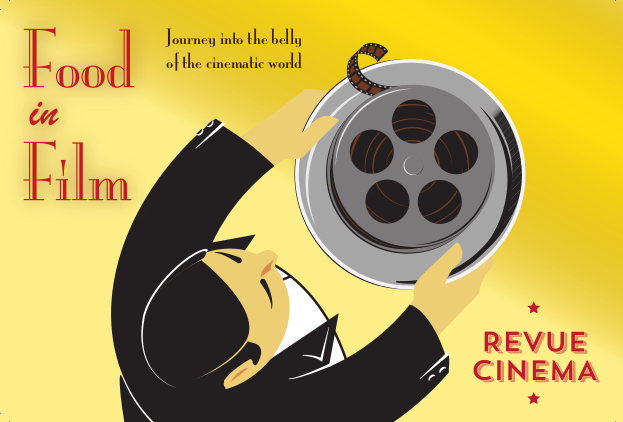 FRANKIE & JOHNNY (1991)
Monday, November 28. Doors open at 6PM. Event starts at 7PM.
Ticket to this premium event* includes a food pairing inspired by the film, prepared by Mamakas Taverna.
About the Film
Frankie & Johnny
USA 1991 118 min. PG
Directed by Garry Marshall
Starring Al Pacino, Michelle Pfeiffer, Nathan Lane
In New York City—a buffet of every cuisine imaginable—The Apollo Diner's Greek charm and hospitality set the stage for friendship, romance, and relationships that go beyond the daily tensions that exist between Front of House, Back of House, and everybody in between. Johnny (Pacino) has just been released from prison, and is looking for a job in a kitchen. Frankie (Pfeiffer) is a server at The Apollo Diner, struggling to cope with single-life while everybody around her falls in love. When Johnny applies for a job at the diner, the two find themselves in a cat-and-mouse game of flirtation, all the while trying to hold down jobs, and make sense of life and their own demons. - Cora James

About Mamakas Taverna
While we have a number of Greek diners, restaurants, and take-out joints in the city of Toronto, none of them prepare Greek cuisine in a setting that invokes the Mediterranean more than Mamakas Taverna. Like The Apollo Diner, Mamakas Taverna wants to invite you to be part of its family every time you sit down at its dinner table. Over grilled octopus with Santorini fava puree, pita and taramasalata, and finally a piece of baklava, Mamakas helps foster new relationships and secure the ones that are as comforting as yiayia's lamb. -Mamakas owner Thanos Tripi will attend the screening to discuss the food and Mamakas' other offerings.
*Just like a busy restaurant, advance tickets/reservations to the Revue's Food in Film series are required. Limited tickets will be available at the door. Don't miss out!
**For this premium event, Revue Cinema membership perks are limited to the membership discount.