Description
Food in Film at the Revue Cinema
Journey into the belly of the Cinematic World
Monday, March 20, 6:45 - join us for the ultimate stoners-got-the-munchies-flick paired with a burger by Nate Tasty of Home of the Brave!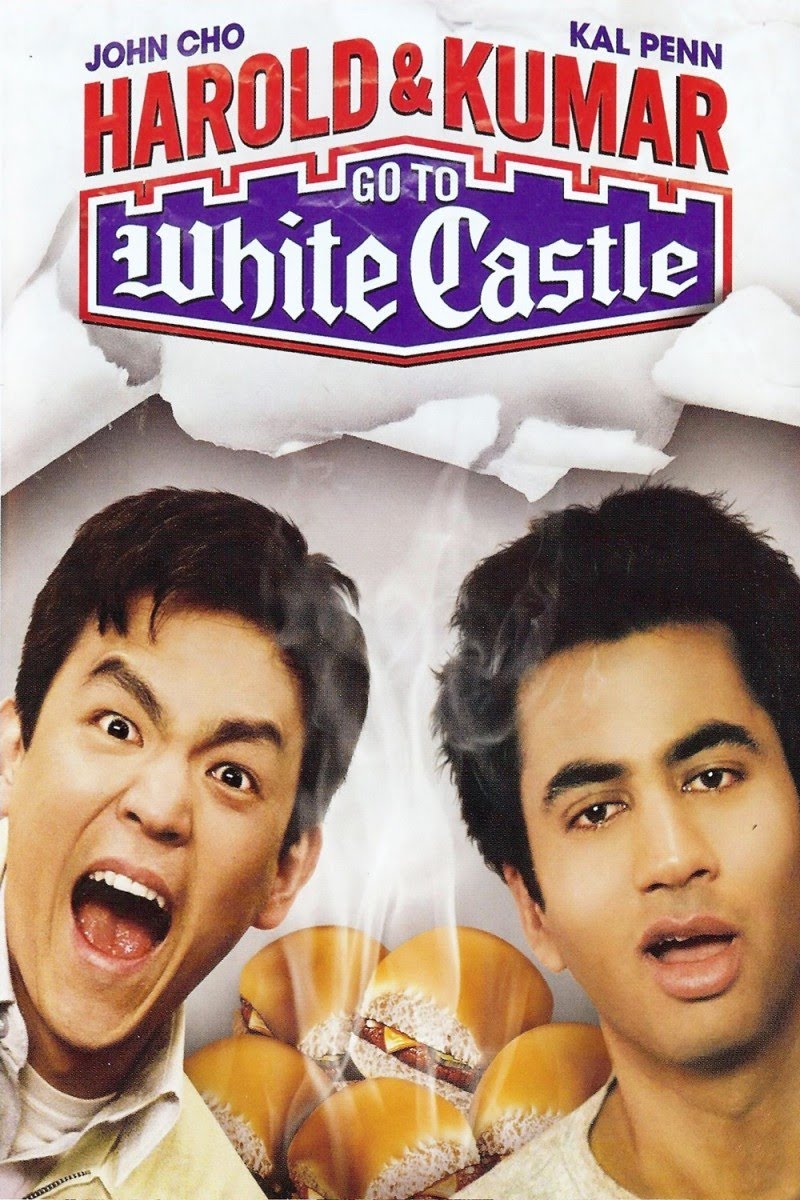 About the Film
Harold and Kumar Go to White Castle
USA 2004 88min. 14A
Directed by Danny Leiner
Starring John Cho, Kal Penn, Chris Meloni
Probably one of the best food movies to come out of the early 2000s, Harold and Kumar Go to White Castle is an action comedy about two friends who desperately crave the hamburgers from White Castle, and will stop at nothing to satisfy their craving. Harold and Kumar find themselves on an adventure as they attempt to reach their prize; they battle guards at Princeton University, fight off a rabid racoon, perform surgery on a gunshot victim, fall in love, fraternise with a hillbilly, pick up a hitchhiking Neil Patrick Harris, fend off racist police officers, befriend a cheetah, steal, swear, and learn to hang-glide. Just like your favourite video game, the heroes of this movie must overcome a number of obstacles before they can reach their one true love at the end—burgers.
About the Guest Chef
You cannot watch this movie without eating a burger yourself. So we've partnered with Nate Tasty of Home of the Brave to provide you with a burger, so that you can laugh at Harold and Kumar on their quest to satisfy their craving, while you are sitting back comfortably in a theatre chair, with mustard in your hair, and cheese on your face. Home of the Brave is a restaurant on King West that deals in American nostalgia. Whether you crave tater tots, fried chicken, or a healthy portion of gravy, Home of the Brave has you covered. And we won't lie—we have certainly gone on an out-of-the-way quest to seek out their food. - Cora James
Food in Film is curated by pastry chef Cora James.
*Just like a busy restaurant, advance tickets/reservations to the Revue's Food in Film series are required. Limited tickets will be available at the door. Don't miss out!
**For this premium event, Revue Cinema membership perks are limited to the membership discount.