Description
Food in Film is a journey into the belly of the cinematic world. Screening a food-focused movie once a month, the series partners with a local chef or restaurant, who prepare a snack inspired by the film.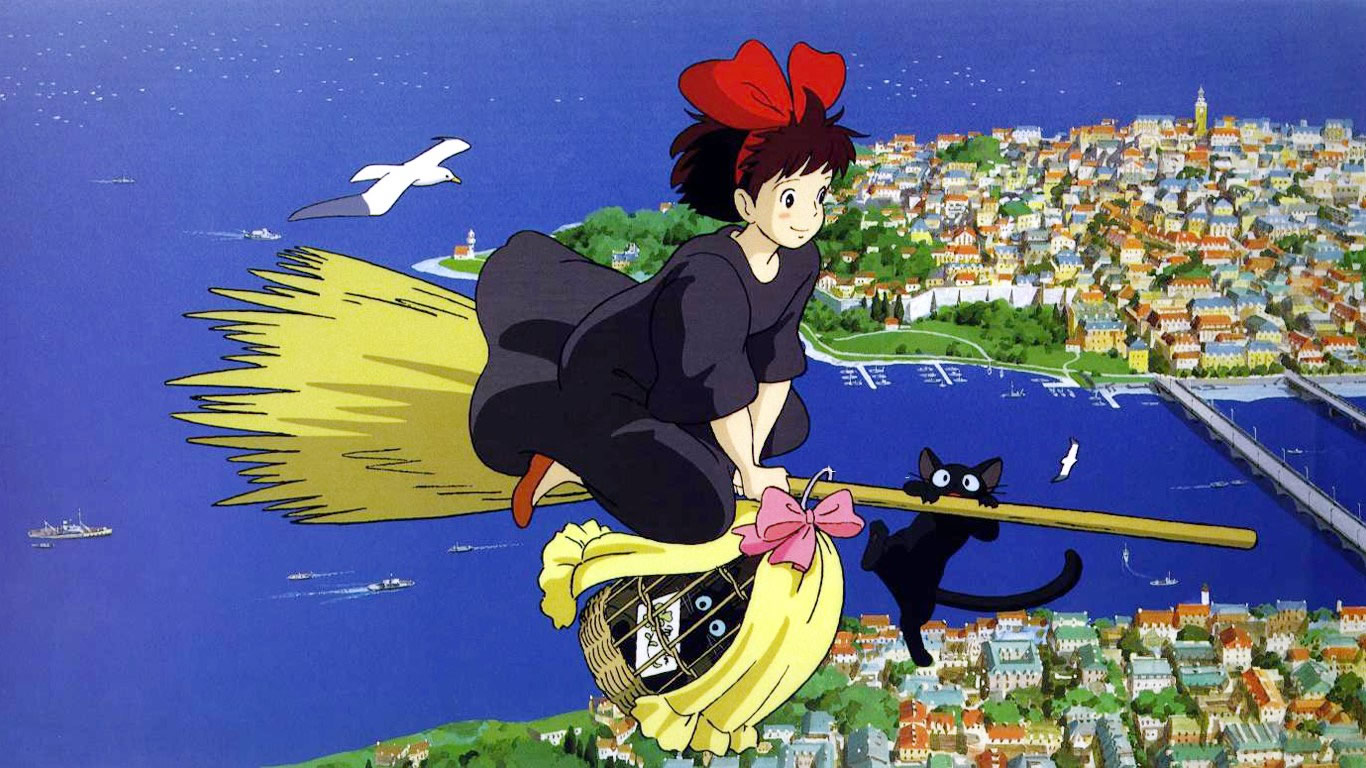 We might be screening this movie after Halloween, but our love of witches is non-stop!
About the film
KIKI'S DELIVERY SERVICE
JAPAN 1989 103min. G
Directed by Hayao Miyazaki
Presented in Japanese w/ English subtitles
Kiki's Delivery Service follows Kiki--a thirteen year old witch with a black cat familiar named Jiji--as she embarks on a rite of passage into adulthood away from home. In order to utilize her powers, find favour with the locals, and earn an income, Kiki sets up a delivery service in partnership with a bakery; what results is a series of adventures, and stacks on stacks of sad, breakfast pancakes that come from a box mix, appropriately labelled as "jiburi no hot keki mix" (i.e. Ghibli's hot cake). Partially an ode to Pippi Longstocking, and unintentionally familiar to Sabrina the Teenage Witch, Kiki's Delivery Service discusses how hard it can be to be a teenager, and especially a teenager with powers. - CORA JAMES
About the restaurant
Millie Creperie is one of three locations owned and operated by Christinn Millie. Each location creates desserts that combine classic, French technique with Japanese flavours and methods. While their menu ranges in offerings, their focus is on Japanese crepes--"the kind you wander around with in Harajuku, Tokyo."
Food in Film at the Revue Cinema is sponsored by Meridian Credit Union.

*Just like a busy restaurant, advance tickets/reservations to the Revue's Food in Film series are required. Limited tickets will be available at the door. Don't miss out!
**Membership free event not applicable.