Description
Food In Film presents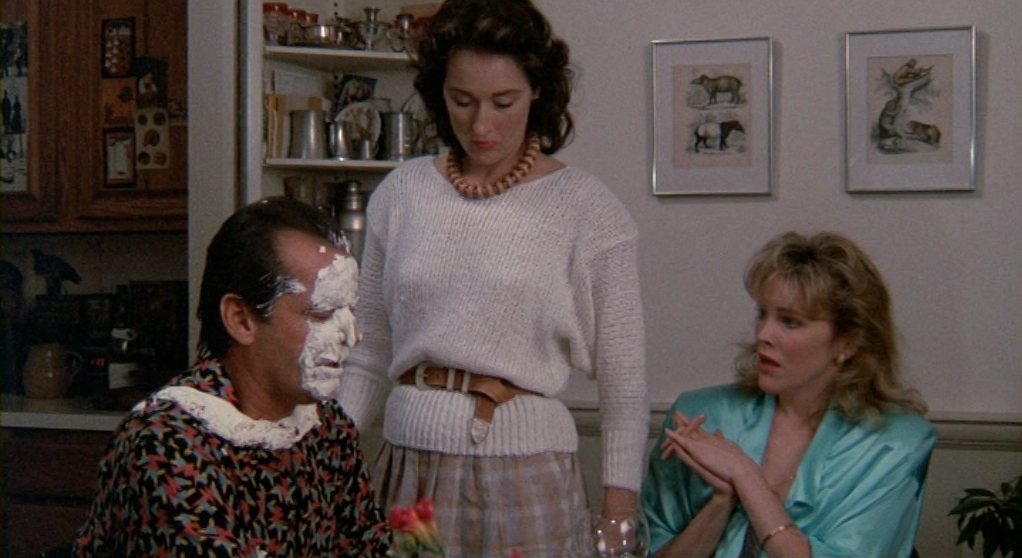 HEARTBURN
USA, 1986, 109 min. 14A
Directed by Mike Nichols
Starring Meryl Streep, Jack Nicholson, Jeff Daniels, Stockard Channing


If I wanted to be nice, I would say that this is a movie based on the real-life relationship of Nora Ephron and Carl Bernstein, directed by Mike Nichols, and starring Meryl Streep, Jack Nicholson, Jeff Daniels, and Stockard Channing. Which it is. But it's also a movie that shows a strong, career woman who gives it all up for a man who repeatedly cheats on her, after she has born him children, and then tries to find the strength to return to her career as a food editor/writer, as well as be a good mother, and stand up to the man who consistently wrongs her.
This is a movie that will definitely make you hate men, and especially if I told you that Jack Nicholson was cheating on his real-life partner, Anjelica Houston, the entire time he was filming this.
All of that being said, the movie isn't entirely gloomy. Meryl Streep's character, Rachel, woos us time and time again with the food she prepares for friends and family, which almost paves the way for her role as Julia Child in JULIE & JULIA. Morever, her resilience in this film is the stuff of #wcw. And if it brings you down to think of the lying and cheating husband of the film, take comfort in the fact that we will be serving individual, lime pies with it--the dessert that Rachel eventually uses to humiliate Mark, her husband, and walk away from him for good.
About the chef & restaurant
XO Bisous is a French-inspired cafe in the Financial District, owned and operated by pastry chef, Genna Steckel. It serves "Breakfast and lunch items as well as delicious, handcrafted pastries."

About the series
Here's how Food in Film works: The Revue selects a film and partners with a restaurant/chef, who then creates a themed snack to complement the selected film. Your ticket includes both the film and snack! Upon checking in at the cinema on the day of the event, you will be given a Food Ticket, which is redeemable at the serving station inside the cinema! These events tend to sell out, so we advise you arrive early!
This event is a co-presented with We Really Like Her!

Food in Film at the Revue Cinema is sponsored by Meridian Credit Union.


*Your ticket includes the food pairing. Just like a busy restaurant, advance tickets/reservations to the Revue's Food in Film series are required.
Tickets will not be available at the door, and membership free screening tickets are not applicable for this event. Doors open at 6:15 PM.