Description
Food in Film kicks off 2019 with a 35mm screening of TEENAGE MUTANT NINJA TURTLES paired with pizza from Blondie's Pizza!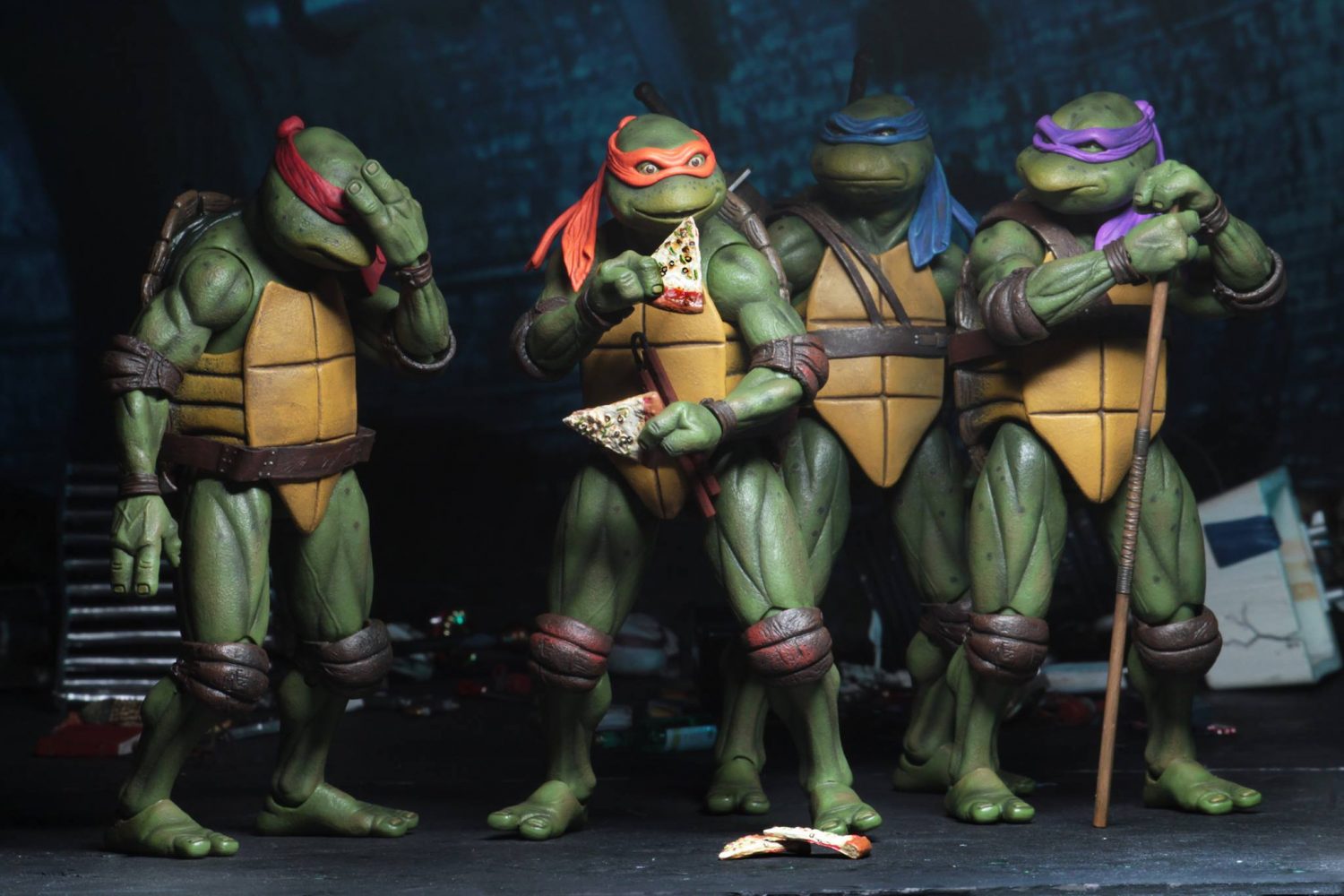 About the film
Teenage Mutant Ninja Turtles
USA 1990 93min. PG
Directed by Steve Barron
Starring Judith Hoag, Elias Koteas, Leonardo, Donatello, Raphael, Michaelangelo & Splinter
If you're anything like me, you grew up on the TMNT franchise, either idolizing one of the four ninja turtles, or pretending that one of them was your real-life boyfriend. So how can you not adore their first feature film that stars walking, talking animals who know kung-fu and LOVE pizza, comments greatly on bio-hazardous waste, depicts the urban environment of NYC from the sewers, pays homage to other comic book franchises (did you know that "The Foot" are a parody of "The Hand" from Daredevil?), has a soundtrack with MC Hammer, and shows just how cool hockey can be (hello, Casey Jones). Directed by Steve Barron (who also did Conehads), and featuring some of the most complicated puppets and costumes ever created by Jim Henson's Creature Shop, this film not only went on to break box-office records, it went on to influence '90s kids into adulthood. — CORA JAMES
N.b. Your ticket includes pizza courtesy Blondie's Pizza.
About the restaurant
Blondie's Pizza is the newest, hippest pizza joint in the ci—owned and operated by The Food Dudes and chef, Matt Blondin. Its menu is divided into "Reds" and "Blondes", and there's no wrong answer.
About the series
Here's how Food in Film works: The Revue selects a film and partners with a restaurant/chef, who then creates a themed snack to complement the selected film. Your ticket includes both the film and snack! Upon checking in at the cinema on the day of the event, you will be given a Food Ticket, which is redeemable at the serving station inside the cinema! These events tend to sell out, so we advise you arrive early!
Food in Film at the Revue Cinema is sponsored by Meridian Credit Union.
35mm print courtesy Warner Bros.

*Just like a busy restaurant, advance tickets/reservations to the Revue's Food in Film series are required. Tickets will not be available at the door. Don't miss out!
**Membership free screening not applicable.
*** The food pairing will be announced asap.
**** Doors open at 6:15PM