Description
Food in Film at the Revue Cinema
Journey into the belly of the Cinematic World
Monday, April 24, 6:45PM - Larry Cohen's cult '80s food horror flick comes to the Revue paired with a tasty treat courtesy Death in Venice Gelato Co. Do not miss the final selection for this season of Food in Film!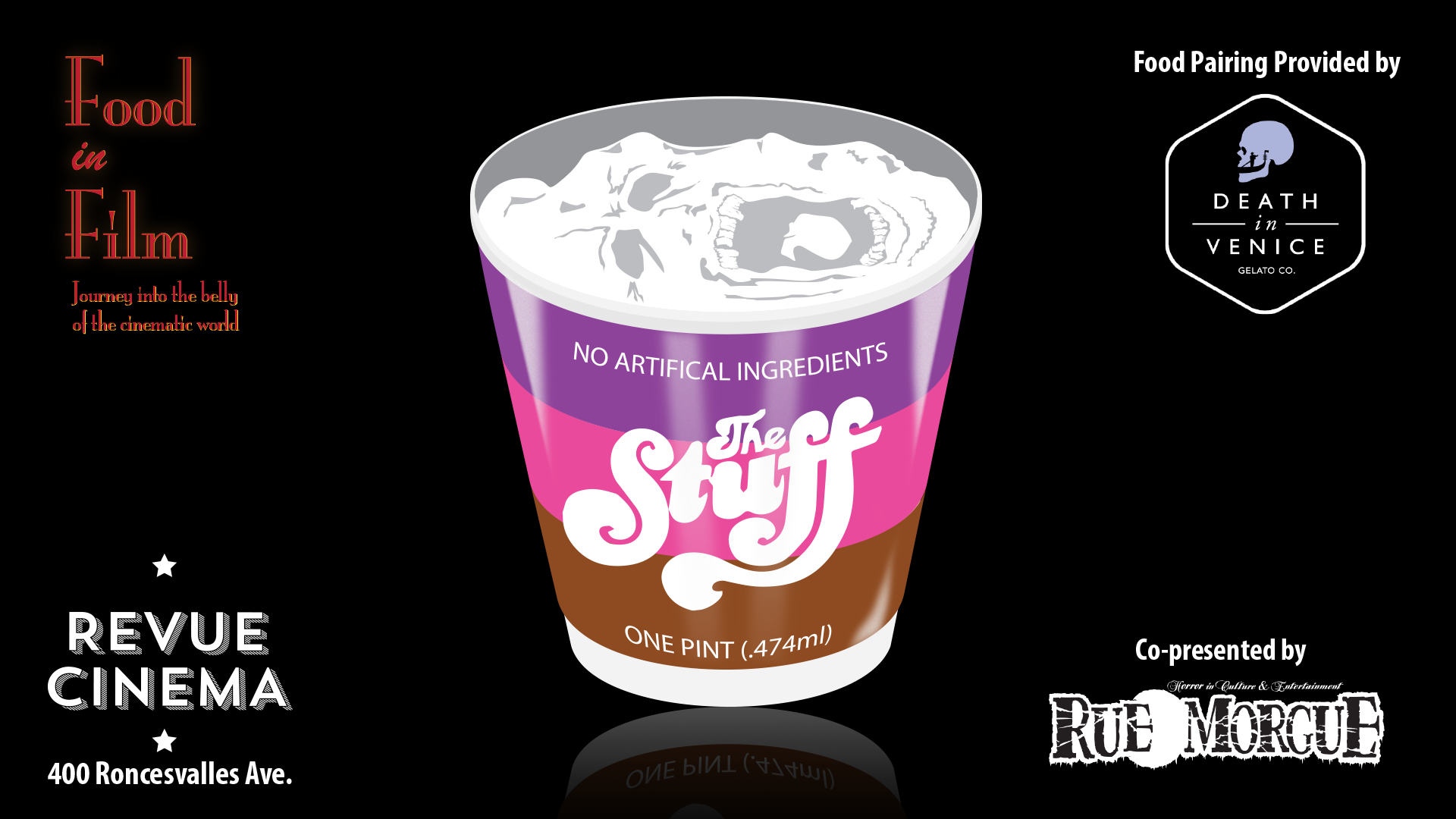 About the film
The Stuff
USA 1985 87min 18A
Directed by Larry Cohen
Starring Michael Moriarty, Scott Bloom, and Garett Morris as "Chocolate Chip Charlie"
Something is coming out of the ground that looks like marshmallow, tastes sweet, and is highly addictive. It is The Stuff. And upon discovery, a group of enterprising capitalists decide to package and market The Stuff as the next dessert sensation. They say it's better than ice cream, and can replace all of your meals. Unfortunately, what they don't say is how it begins to rot your brain, and turn you into a zombie. Lucky for the human population, there are a few individuals who are suspicious of The Stuff. And it's these individuals who fight to save humanity from total consumption by a food product gone bad. - Cora James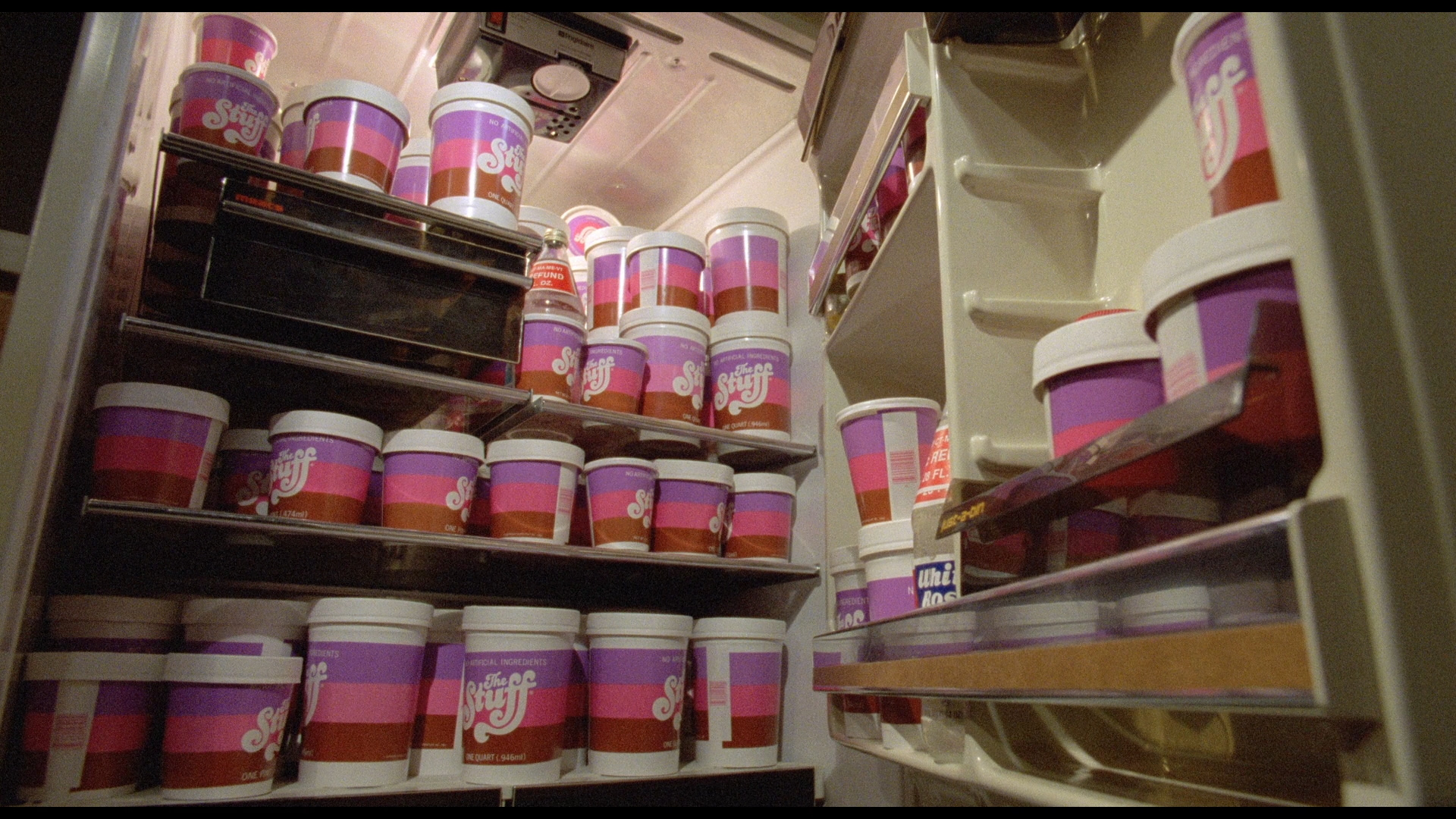 About the food pairing
Partnering with this movie is Death in Venice Gelato Co. Because what better food to serve with a movie about a dessert that's better than ice cream than a gelato that's better than all ice creams. Nevermind the death theme. Death in Venice Gelato Co. continues to invent new and imaginative flavours to tantalize your palate, and works with local dairies and suppliers to produce ice creams and sorbets that are far superior to most.
Food in Film at the Revue Cinema is curated by pastry chef Cora James.
*Just like a busy restaurant, advance tickets/reservations to the Revue's Food in Film series are required. Limited tickets will be available at the door. Don't miss out!
**For this premium event, Revue Cinema membership perks are limited to the membership discount.