Description
"Agriculture and food is an area where everyone can begin today. That is why the garden is so important. It teaches us that there's something were all capable of doing."
- Vandana Shiva
The Food Justice & Arts Festival, now in its second year, is a space for good food, local art, skill sharing, and community building. The Dish with One Spoon wampum agreement guides our work and reminds us that we are responsible to one another, and to the land and water.
There will be free food, free events and workshops all day, as well as performances by local musicians.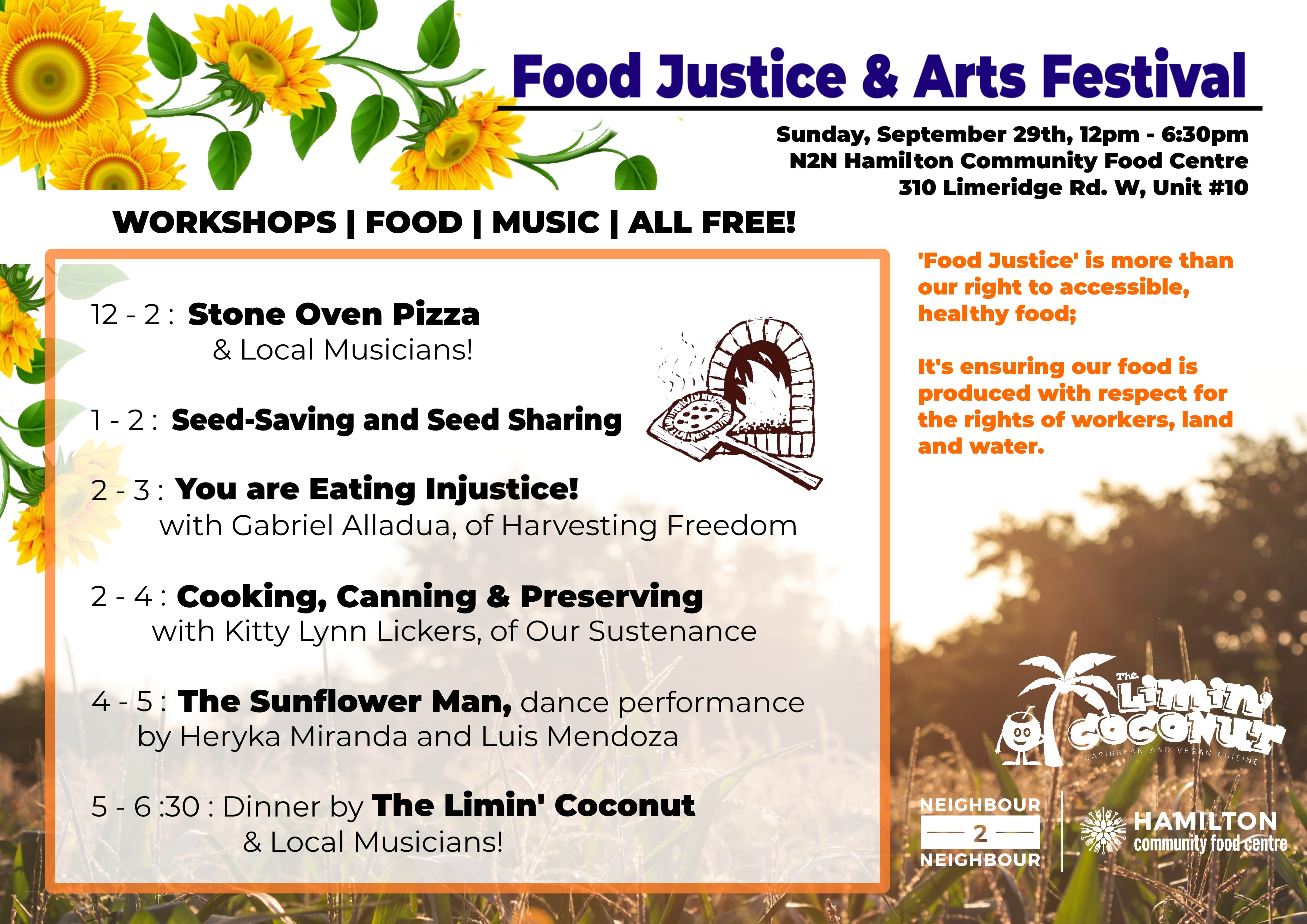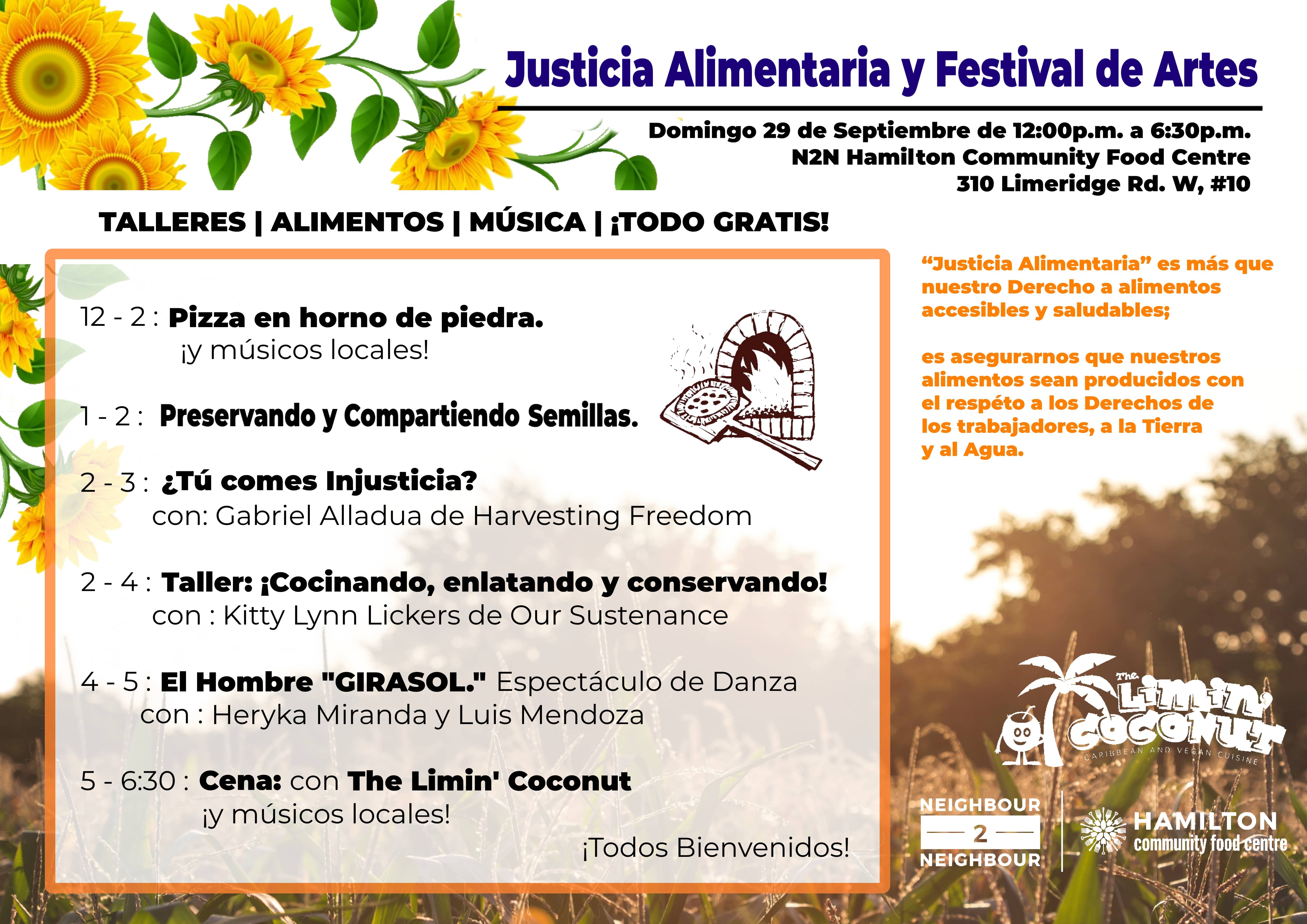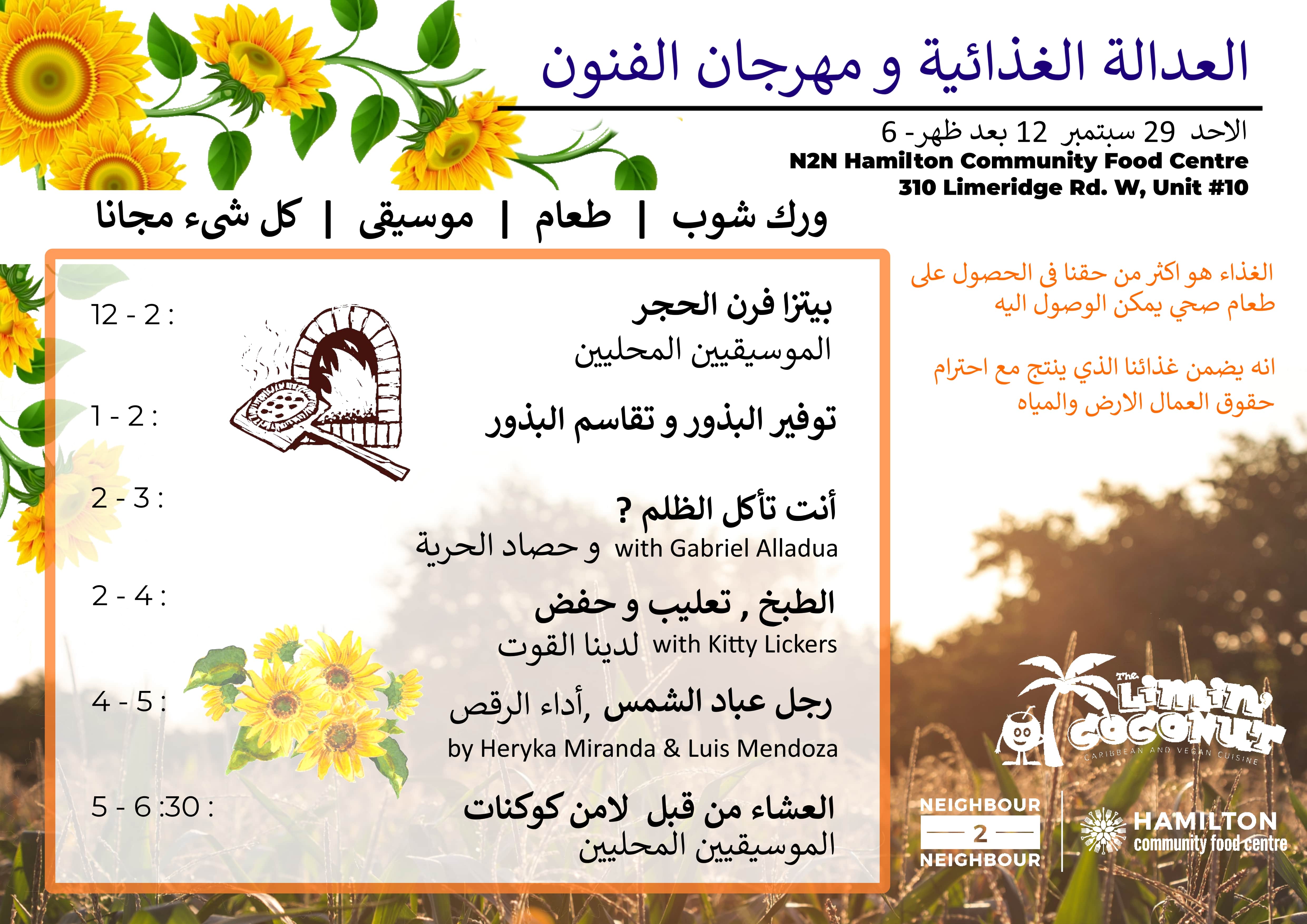 "Food Justice" doesn't just mean our right to access good food; it means growing that food with respect for the rights of workers, land and water. Part of this will involve transitioning away from systems of mass exploitation, and towards rebuilding our local food systems.
Food Justice engages and builds community, empowering us to create a stronger community and a healthier world through laughter and delicious food.
The Neighbour 2 Neighbour Hamilton Community Food Centre is pleased to host this event with the support of the Hamilton & District Labour Council (HDLC), the Hamilton-Wentworth Elementary Teachers' Local (HWETL), and The AIDS Network, and express our solidarity with those various movements fighting for community health and fair workplaces for all.
If you are interested in helping out or would like more information, please contact Woody Boychuk at n2ncommunityaction@gmail.com or 905-574-1334 ext. 303.