Part 2 of the 3 part series - how the food system affects climate and how climate affects the food system
About this event
SIGN UP NOW FOR PARTS 2 AND 3 OF OUR FOOD + LAND + CLIMATE SERIES
Free admission or by gratefully accepted donation
Join us this on Zoom - Monday JULY 12 - 7 pm
Groundwork: Transforming the Food System
The challenge and promise of regenerative agriculture
The economics, science and art of regenerative agriculture
Agriculture and land-use release as much carbon emissions every year as global electricity production -- and far more than the transport
speakers include:
Isaac Crosby - based at the Evergreen Brick Works in Toronto, he is an Indigenous horticulturalist, historian and a leader in re-indigenizing urban agriculture, which requires us to learn how to be in deep relationship to the living land and all beings.
Mary Delaney - Land Over Landings - Hear the story behind a movement that has grown from a protest against an airport to becoming a powerful force for local food, rural revitalization, farmland and water preservation in a time of climate change.
Darrin Qualman - National Farmers Union - is uniquely qualified to show how federal agricultural policy should be changed to support regenerative agricultural methods that can drastically reduce emissions, increase carbon sinks and improve farm incomes.
Rachel Parent- founder of Kids Right to Know - a consumer activist for labelling of GMO based foods and powerful critic of the consequences of their use for human and ecosystem health.
Allie Rougeot (MC), Fridays for Future Toronto coordinator - a tireless advocate for sane climate policy.
AUGUST 9 - Groundwork: Bridging the Rural-Urban Divide - growing our future together.
confirmed speakers include:
Sally Miller, Fair Finance Fund
Sunday Harrison, Green Thumbs Growing Kids
Lily Phan, National Farmers Union
and more
REGISTER FOR August 9th program HERE! https://www.eventbrite.ca/e/groundwork-bridging-the-rural-urban-divide-tickets-161522846181
Through three sessions, we are bringing to light the importance of the land and food production as drivers of global warming--and what we can do about it!
Climate Fast in collaboration with Drawdown Toronto, EcoJust Food Network & Green Thumbs Growing is presenting a series of webinars about agriculture, land-use and climate change.
Food systems have a huge impact on climate and climate has a huge influence on sector.
Learn how agriculture and changes in our food system can be a climate solution. Research by Project Drawdown has demonstrated that by scaling up existing solutions, land-use can become a carbon sink rather than a source, while securing future food production, protecting natural systems and creating a more equitable world.
MONDAY JUNE 7 - Food, Land, Climate: Groundwork for change
Collaborating organizations
CLIMATEFAST - www.climatefast.ca
DRAWDOWN-TORONTO - www.drawdowntoronto.ca
ECOJUST FOOD NETWORK - www.ecojustfoodnetwork.ca
GREEN THUMBS GROWING KIDS - www.greenthumbsto.orgfood production.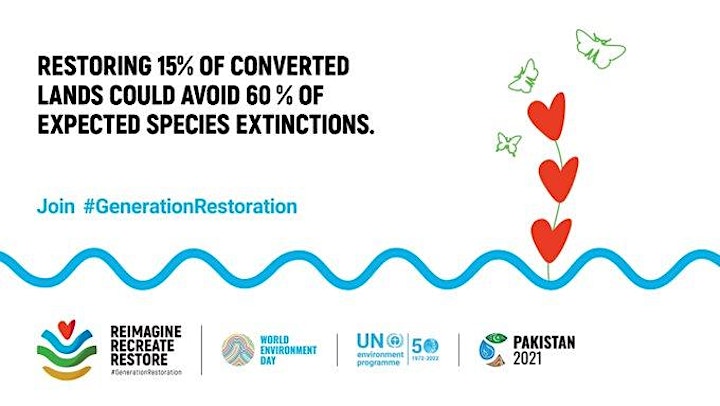 Organizer of Food + Land + Climate -Groundwork for Change