Are you an aspiring food entrepreneur who needs help getting started?
About this event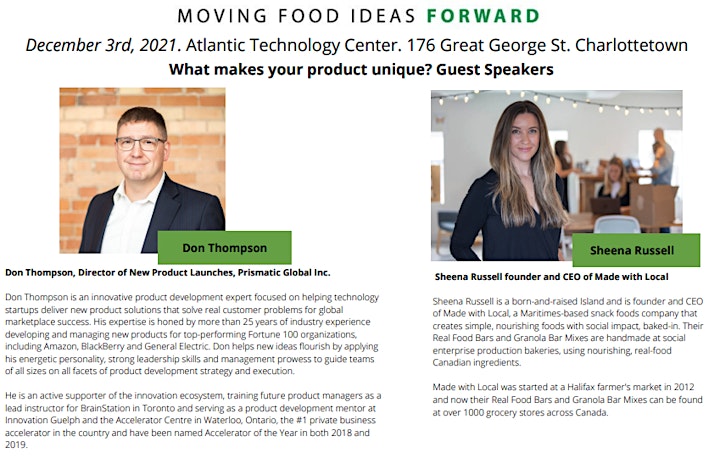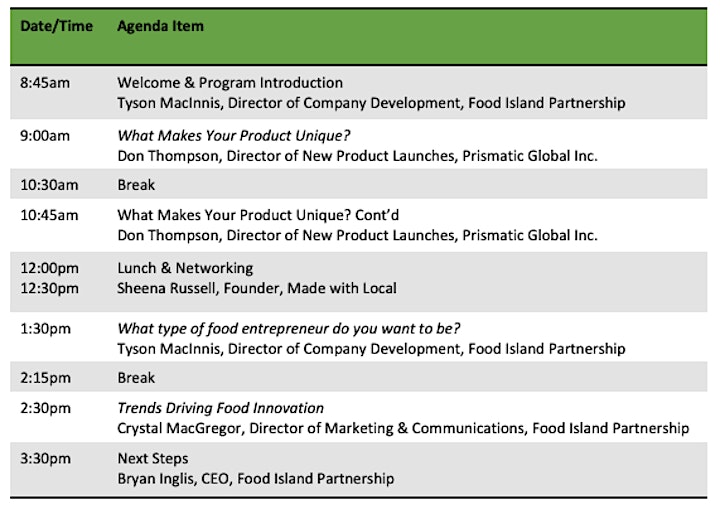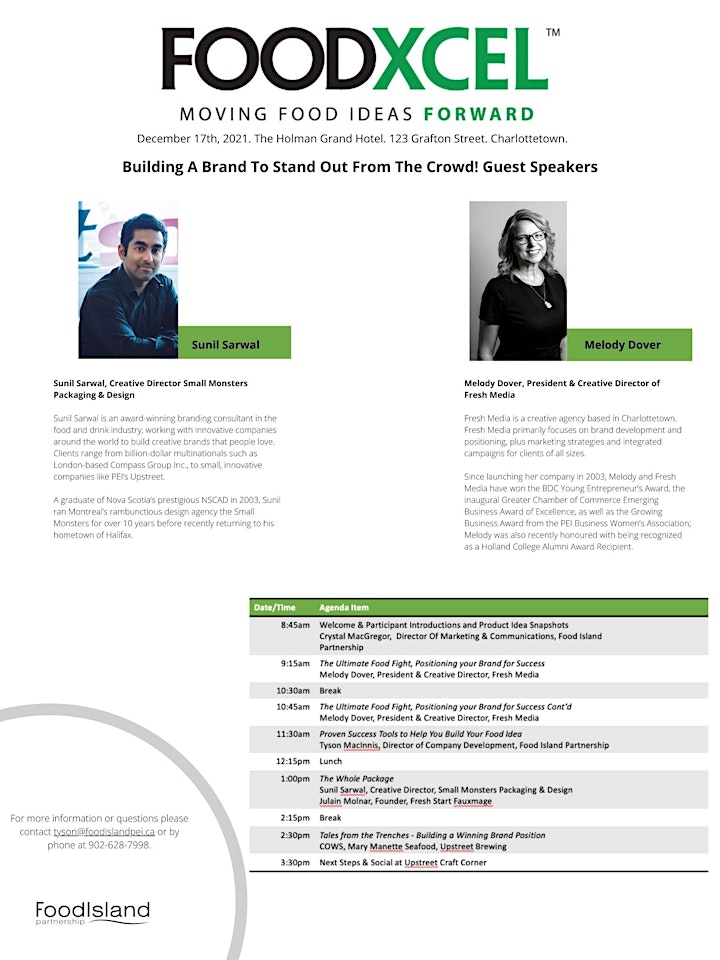 Starting your own food business can be time consuming and feel overwhelming. Food Island Partnership is here to help with our innovative Food Xcel Program which has already helped over 60 participants. Our proven process can help move your idea along faster.
Food Xcel has been developed to help aspiring food entrepreneurs move their idea forward through a combination of progressive workshops, networking opportunities with food agencies, industry experts, and entrepreneurs and a chance to compete for a $25,000 award from Innovation PEI's Ignition Fund.
Food Xcel breaks down the process of developing a food product into smaller steps to help you make progress, test your assumptions, and build momentum. We understand that every entrepreneur has different strengths so we have established a support team that can help you as you build your food business.
REGISTER NOW for Food Xcel 4-workshop series starting on December 3, 2021. Don't delay in getting your food business off to a great start today.
About Food Island Partnership and The PEI Food Cluster
Food Island Partnership is an industry led non-profit focused on helping Prince Edward Island food companies grow and prosper. Our vision is to establish Prince Edward Island as an internationally recognized place of origin for premium food products and a destination for culinary excellence. The recent growth in food exports, increased exposure from national and international media on PEI's culinary scene, and PEI's performance relative to all Atlantic Canadian provinces in food manufacturing, all provide examples of how important the food and beverage industry is to the province Canada's Food Island.