Description
Please join us and our host James Sharman on Thu Sept 10th for:
THE 1ST 'FOOTBALL FOR GOOD' FORUM
"YOUTH SOCCER, GLOBALIZATION & THE MODERN GAME"
THE EVENT FORMAT
This FREE event will include an expert panel, Q&A and reception that promises to be an interactive and lively evening where we'll explore youth soccer development, academies, the international transfer market and competing on the world stage.
Along with our host James Sharman (Sportsnet Soccer), the panel will include Ose Aibangee (Academy Director, Brentford Football Club), Tim Bezbatchenko (General Manager, Toronto FC), Kristian Jack (TSN Soccer Analyst) and Adrian Bradbury (International & Academy Director, Football for Good / Gulu United Football Club).
And to get things started, Kristian Jack will lead the crowd through his own brand of 'world football trivia'.
There are ONLY 175 FREE TICKETS available, so be sure to register today!
THE ISSUES
There will be plenty of opportunity for the entire audience to engage in the conversation, and just some of the topics we'll dig into will include:
What's the special sauce? From culture to cash to coaching methods, why are some countries and academies producing more world class players?
Big, small or somewhere in between? What are international academies doing with player identification?
Is it the players, the coaches or the administrators? Who has the biggest impact on nurturing academy talent?
Where's all the money going . . . and coming from? Buying, selling, finding value and meandering through the big business of football.
Can it truly be a "win - win"? The business of football, poaching and the missed opportunities in developing regions.
Oh Canada? What does all of this mean for the world's 101st ranked team and it's youth programs from coast-to-coast?
MEET THE PANEL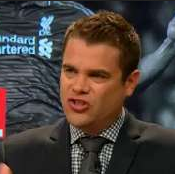 James Sharman, Sportsnet Soccer: James is the always entertaining on-air analyst for Sportsnet, and the host of Soccer Central. Originally from England, James is now based in Toronto and has been covering the beautiful game in Canada for close to a decade. He got his start as the co-host of The Footy Show at The Score, in addition to a weekly program on Sirius XM Radio. Along with his studio work, James has provided play-by-play and sideline reporting for Toronto FC, Major League Soccer and Canadian National Team fixtures.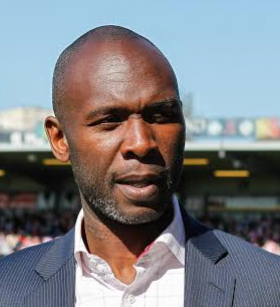 Ose Aibangee, Academy Director, Brentford Football Club: Ose is the charismatic Academy Director of English Championship side Brentford FC, a recently promoted 'Category Two' academy in the UK. Ose has over 9 years of Premier League Football coaching experience that has included stops at Arsenal, Tottenham and Watford. He's also a coach educator for the English FA and has delivered coaching programmes, mentoring and seminars across Europe, North America, Asia and Africa. Ose has a track record of building high performing, multi-disciplinary, diverse teams and delivering sustainable results both on and off the pitch.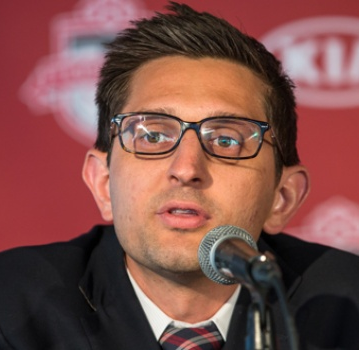 Tim Bezbatchenko, General Manager, Toronto FC: Tim has been with Toronto FC for two years and has led the rebuilding of the club, which included the introduction of Michael Bradley and Sebastian Giovinco, along with the redevelopment of their youth academy. He spent three years as the Senior Director of Player Relations and Competition with Major League Soccer (MLS). In that role, he was responsible for negotiating and drafting player contracts, as well as finalizing loan and transfer agreements for the import and export of players to and from MLS. In addition he oversaw all MLS rosters, the MLS player pool, and team salary budgets. He was also responsible for youth and player development initiatives for the league, including the home-grown player signing process. He has also served as a liaison with the US Soccer Federation and the Canadian Soccer Association.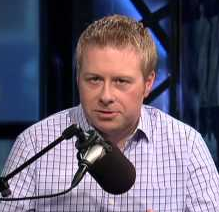 Kristian Jack, TSN Soccer Analyst: From the studio to the broadcast booth to the sidelines, TSN soccer analyst Kristian Jack is widely considered one of Canada's top young soccer broadcasters. Kristian brings more than 15 years of experience covering the beautiful game to TSN, joining Luke Wileman and Jason deVos on the MLS ON TSN team. As a regular on MLS ON TSN, Kristian follows the league's top stories as the Montreal Impact, Toronto FC, and Vancouver Whitecaps FC look to bring the MLS Cup to Canada. Jack also contributes to TSN's coverage of the Barclays Premier League, writes a regular soccer column for TSN.ca and is a frequent co-host of the TSN FC Podcast.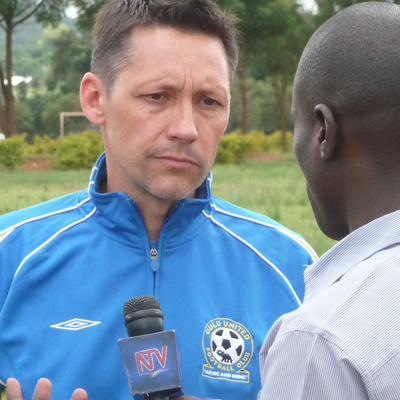 Adrian Bradbury, International & Academy Director, Football for Good / Gulu United Football Club: Adrian is an experienced fundraiser, human rights advocate, writer, global youth football director and is the founder of Football for Good. In January, Adrian moved his family to war-recovering northern Uganda to launch the Gulu United Youth Academy, the country's only full-time youth football and scholarship program. He is also the founder of charity Athletes for Africa, and is best known for launching GuluWalk, which became one of the world's most recognized grassroots movements for peace in northern Uganda, with events in over 100 cities in 16 countries, raising over $2.5-million for children's programs exclusively online. Adrian launched Football for Good to bring community-centered academy football to regions that have been ravaged by war, starting with the Gulu United Football Club in northern Uganda. This social purpose business, built on a proven global youth academy model, is aimed at unlocking the competitive advantages of emerging regions to develop talent, drive education, lead social change and provide financial returns and opportunity for the community.
We look forward to seeing you there on Thursday, September 10th!
Organizer of FOOTBALL FOR GOOD - Panel Event: Youth Soccer, Globalization & The Modern Game
Football for Good Inc. (FFG), founded in 2013, is a social purpose business built on a proven global youth soccer academy model. FFG leads and seeds football academies that unlock the competitive advantages of war-recovering and developing regions. FFG develops talent to build sustainable local clubs and academies through participation in the multi-billion dollar global business of player transfers. This is "Fair Trade Football" that educates, trains and mentors disadvantaged youth, leads social change and provides financial returns to the communities it serves.
FFG provides academy development, targeted consultancy, player identification and nurtures world-class youth soccer talent that leads to new market and transfer opportunities, economic sustainability and community building. 
The Gulu United Football Club, based in war-recovering northern Uganda, is the first FFG partner academy and the only full-time youth football academy and scholarship program in the entire country.
For more information visit http://www.football-for-good.org/.