Description
We welcome you to join us for a hands-on, play-based afternoon in a local forest. You will have an opportunity to observe and interact with our Field and Forest Nature School program and get a feel for how we spend 2.5 hours outdoors exploring our environment.
Before heading out to the woods we will meet to give a concise explanation of the program's history and philosophy with a short video showing how we play throughout the seasons.
We will conclude the day with a question and answer period.
Please dress for the weather and bring your sense of wonder.
http://www.discoverycc.com/field-forest-nature-school/
Meet the Presenters:
Kim Crockett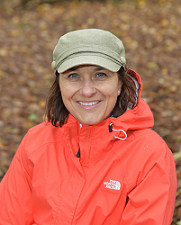 One of Kim's earliest memories of the outdoors was the smell of pine needles in the heat of the day and a campfire at night in Manitoba's beautiful Whiteshell. This was the start of something wonderful and the beginning of her love for nature. From a very young age, Kim spent a lot of time outdoors and found a way to incorporate her Barbie's RV and mother's garden into her play. She strongly believes in bringing the indoors out and outdoors in.
Kim holds a degree in Developmental Studies from the University of Winnipeg and a diploma from Red River College's Early Childhood Education program and is qualified as an ECE III.
Most recently, Kim received her credentials as a Forest Nature School Practitioner through Forest School Canada.
Thanks to the wonderful visionaries at Discovery Children's Centre, it was at this time her interest in connecting children and nature fell into place and Discovery's Field and Forest Nature School was born. For the past nine years, Kim has worked with an enthusiastic group of people who see the value of extended outdoor play time.
Kim and her husband are thankful that their two children had the opportunity to grow up at the family cabin in NW Ontario and experience the wonder and beauty of the Canadian Shield and Boreal Forest.
Matt Bordush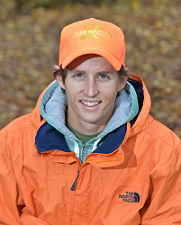 Matt Bordush has been employed by Discovery Children's Centre for the past 15 years and holds an ECE diploma. In 2015 Matt joined the Field and Forest Nature School program. His love for the outdoors and dedication to see children learn and flourish in a nature setting have fuelled his passion for the program. As an avid outdoorsman, Matt enjoys fishing, hunting, kayaking, and camping. He lends his talents in woodworking and photography to enhance the centre's facility and programs. Matt is a team leader in his church and currently oversees the children's ministry. He is happily married to his best friend Amanda and blessed with beautiful twin girls