Forest NB 2017 Annual General Meeting & Industry Forum & Directors Receptio...
Description
Join us for Forest NB's 60th Annual General Meeting,

"Our Forests, Our Future"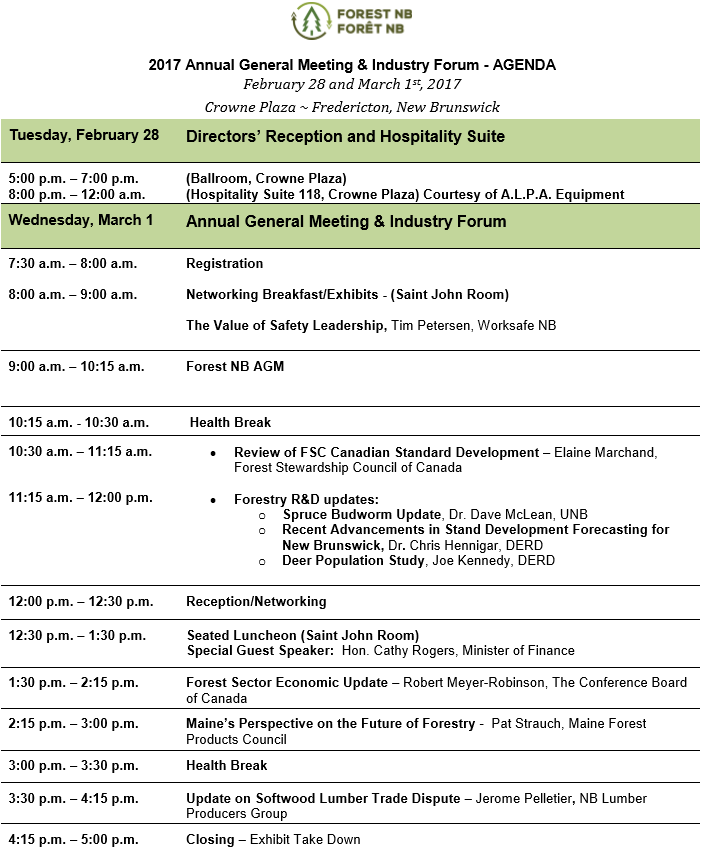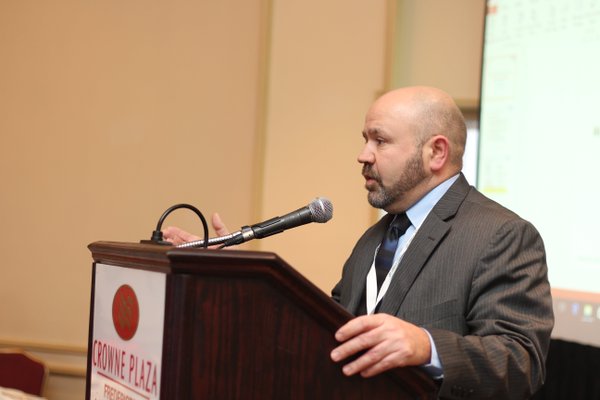 ---


Director's reception back by popular demand!
Attendees at last year's Forest NB AGM were extended a special invitation to an exclusive meet and greet that included provincial legislators who were in town for the second session of the 58th legislature.
With our largest attendance to date, it was a great opportunity to informally talk shop with our government representatives of all political stripes and a great chance to rekindle business relationships among Forest NB members and guests.
This year's reception will take place the evening prior to our AGM on February 28th from 5 - 7 p.m. , in the Ballroom of the Crowne Plaza, Fredericton.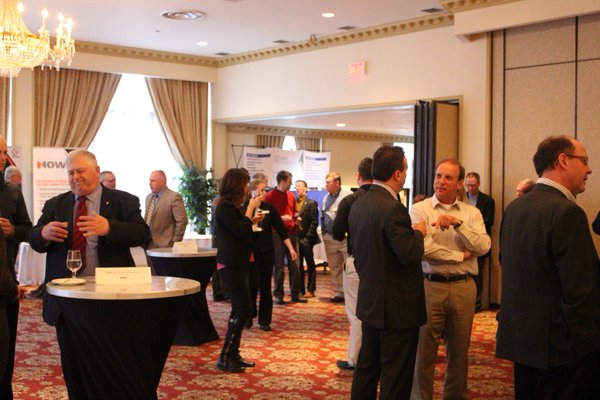 ---
Sponsorship Opportunities


Last year's AGM was widely praised as one of the best forestry events of the year, don't miss your opportunity to get your company the visibility it needs by sponsoring our event!
Event sponsorship offers a rare opportunity to promote your company/organization to a large gathering of forest industry professionals. With sponsorship, you gain:
* advertising prominence during the event,
* an opportunity to learn about the latest developments in the forest sector, and
* an exclusive opportunity to network with forestry and allied professionals.
There are 3 levels of sponsorship available: Gold, Silver, and Bronze.
(Please refer to the Sponsorship form for further details and description). There are just 12 spaces available for booth and/or displays, so don't delay and register early.
To provide a level or sponsorship or secure booth space, please complete the sponsorship form and return to Lori or Monique at reception@forestnb.com, or by fax 506-450-3128.
If you have questions or concerns, please call 506-452-6930.
Thank you for your support in making this event successful!



---
Venue
A block of rooms has been reserved at the Crowne Plaza for Tuesday, February 28th.
The rate is $134.00/single or double occupancy. Please quote name "FOREST NB".
The rooms will be held until February 8th, 2017.
To confirm your reservation please call the Crowne Plaza directly at 506‑455‑3371.