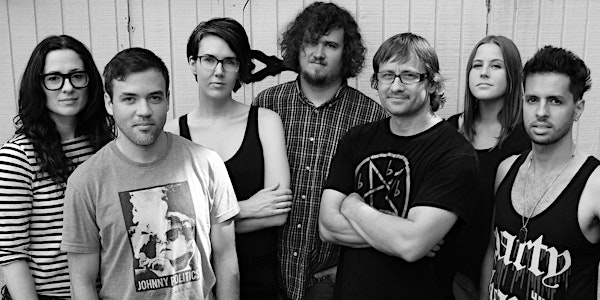 FORGE FEST CONCERT SERIES w/ Wheatus
Performers
Wheatus
Kicksie, Swimming, The New Revolutionaries, Jackhammer, Filthy Kitty
Location
Tillsonburg Legion #153
16 Durham Street
Tillsonburg, ON N4G1V7
Forge Fest is bringing Wheatus to Tillsonburg on Saturday June 25th to raise some funds for the Canadian Mental Health Association Oxford!
About this event
FORGE FEST CONCERT SERIES
Saturday June 25th 2022
Wheatus (NEW YORK) Kicksie (TORONTO) Swimming (NEWFOUNDLAND) The New Revolutionaries (TILLSONBURG) Jackhammer (TILLSONBURG) Filthy Kitty (BROWNSVILLE)
@ Royal Canadian Legion Branch 153
16 Durham St, Tillsonburg, Ontario
all ages/licensed
6:00 PM
************************************************************
advanced Tillsonburg available online via Eventbrite, The Tillsonburg Legion & Grooves Records (London, ON)
************************************************************
You know how Forge Fest does things! Proceeds will be donated to the Canadian Mental Health Association Oxford.
https://cmhaoxford.on.ca/
------------------------------------------------------------
WHEATUS
Wheatus is a seven-piece rock band based in New York. Since their hit single 'Teenage
Dirtbag' in 2000, the band have worked independently, releasing multiple singles, recording six
studio albums, and touring every year.
In addition to recording their seventh album, the band is currently working on a twenty-song,
20th anniversary edition of their debut self-titled album
https://wheatus.com/
KICKSIE
All My Friends, Giuliana Mormile's new album as Kicksie, is filled with emo-tinged grandeur. From the liquid guitar riffs of "Reaching Out (Peace)" to the shout-along choruses of "BANANA POP!" to atmospheric experiments like "Blind to It" and "All I'm Good For," All My Friends is the sound of a fully formed songwriter who's ready to take on the world.
https://kicksie.bandcamp.com/
SWIMMING