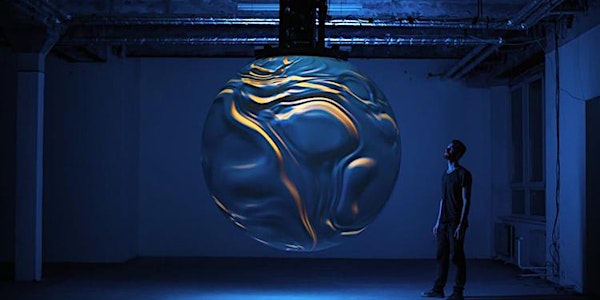 When and where
Location
Toronto Toronto, ON Canada
Refund Policy
Contact the organizer to request a refund.
Description
FFFORMS.COM

FORMS is a 3-day festival of emergent culture that celebrates artists and thinkers who take risks and challenge convention through experimentation. Aiming to connect with people who are interested in contemplating what is possible, FORMS examines the convergence of creativity and technology and its influence on everything from digital life, human connection, urbanism, artistic expression and beyond.
FORMS SUMMIT

The Great Hall Sept 28, 2016 12pm-5pm

Rally Ossington Sept 29, 2016 10am-9pm

Rally Ossington Sept 30, 2016 10am-5pm

Entry: All Access Pass or FORMS Summit Pass


FORMS Summit invites community leaders, professionals and artists from Toronto, Amsterdam and New York City in fields spanning architecture, urban design, technology and new media art to discuss their experience working beyond traditional boundaries to explore new ideas and solve complex issues.

With a focus on design, civic participation and policy, FORMS Summit, welcomes conversations around accessibility to space and displacement, the impact of convergence on the future of work and creativity, the shifting role of public art and public space as well as an introduction to human experience design and biomimicry. Aiming to unpack a common language around sustainable thinking and practice, the summit explores what this all means in an urban context and why we need more of it.

Participants will include: Karen Wong (New Museum, NYC), Alex Josephson (Partisans), Ilana Altman (The Artful City), Shawn Micallef (Spacing Magazine), Klasien van de Zandschulp (Lava Lab, Amsterdam), Dr. Irwin Adam (Future Food Studio), Adil Dhalla (Centre for Social Innovation), Howard Tam (Think Fresh Group), Alexis Kane Speer (The STEPS Initiative), Brandon Vickerd (York University), Jamie Miller (Biomimicry Frontier), Nils van Beek (TAAK Amsterdam), Michelle Senayah (The Laneway Project), Jordan Mandel (University of Waterloo), Markus Heckmann (Derivative), Kate Hartman (OCADU), Leonieke Verhoog (VPRO Medialab, Amsterdam) and more.
FORMS NIGHTS

FORMS 1 -
A/V LIVE: NONOTAK, SUSY.TECHNOLOGY, BAMBII // VSVS: ABSOLUTELY FREE, NAILBITER, INTERNET DAUGHTER, KEITA JUMA, EYTAN TOBIN, STILLMONK, SCOTT HARDWARE + MORE // INTERACTIVE: ANIMA, MUTUAL WAVE MACHINE, SOUNDREACTIVE LED
The Great Hall Sept 28, 2016 8pm-2am
Entry: All Access Pass or FORMS1 Single Night Ticket

Bringing together acclaimed international and local artists who specialize in A/V live performance, interactive art forms, architecture and sound for a special one nightly only experience that celebrates immersive experimentation blending technology and art. PERFORMANCE/ Toronto-based producer + DJ BAMBII kicks off the night with her seamless blend of electronica, hip-hop, house, dancehall and everything in between. Paris-based duo NONOTAK bring their mind melting mix of techno and audiovisual art with performance piece SHIRO and Montreal-based collective SUSY.TECHNOLOGY provides sonic and visual experiments that consider the futurity of interactive media and cyberculture. INSTALLATIONS/ Exploring human connection through technology and art, projects include ANIMA, an interactive installation that investigates communication between humans and artificial intelligence, MUTUAL WAVE MACHINE, an immersive neurofeedback installation developed at the Marina Abramovic Institute and more to be announced shortly.
FORMS 2 –
Laurel Halo, Kara-Lis Coverdale, Jeremy Gara, Brigitte Bardon't, Sergio Levels
The Great Hall Sept 29, 2016 8pm-2am
Entry: All Access Pass or FORMS2 Single Night Ticket

An exceptional lineup of artists whose experimentation in sound knows no limits. Berlin-based electronic artist LAUREL HALO presents a special set of of abstracted rhythms and chaotic ambience during her much anticipated return to Toronto. KARA-LIS COVERDALE takes us through colourful and dense arrangements that explore the ranges of noise, new age, hip hop and the post sacred while combining long-form melody, harmony, and sonic detail. JEREMY GARA creates a sonic experience filled with melodic, dense, and noisy ambient sounds in this performance of organized improvisations. Toronto sound artist BRIGITTE BARDON'T performs her reinterpretation of the language of popular culture through found sounds.
FORMS FESTIVAL TICKET OPTIONS

+ FORMS All Access Pass $55 Access to EVERYTHING: summit, music, interactive exhibition + vip party

+ Single Night Tickets $15 - $18

- - FORMS 1/ $18- NONOTAK, SUSY.TECHNOLOGY, BAMBII + INTERACTIVE EXHIBITION (ANIMA, MUTUAL WAVE MACHINE) + more to be announced


- - FORMS 2/ $15 - LAUREL HALO, KARA LIS-COVERDALE, JEREMY GARA, BRIGITTE BARDON'T, SERGIO LEVLES

+ Summit Pass $35 access to ALL summit events at The Great Hall and Rally // for single day entry to the summit, please email info@endlesscity.org

For more information about FORMS, please email us at info@endlesscity.com