Event Information
Location
Blatchford Field Air Hangar, Fort Edmonton Park
6601 148 Street
Edmonton, Alberta T6H 4P3
Canada
Description

THIS EVENT IS NOW SOLD OUT! Thank you for your support!
Be a part of history and the future.
Fort Edmonton Park will be closed for general admissions this summer, but we are hosting our 50th Anniversary Homecoming festival celebration! We have an amazing line-up of activities and programming. Join us as we celebrate our history and enjoy a sneak peek into the future development and construction of the park.
---
Date and Time: Saturday, May 25, 2019
Doors open: 11:00 am BBQ: 12:00 pm - 1:30 pm
Program: 12:00 pm - 4:00 pm
Parking: Main Parking Lot
---

YOUR TICKET INCLUDES
Traditional barbecue buffet; cash bar

Indigenous entertainment, Metis dancers, tipi camp, bannock on a stick, and interpretive demonstrations

Activities for every generation

Stagecoach bouncy castle, Global News colour the weather, seedling planting, games, scavenger hunt, cake celebration, and more!

Interactive experiences: displays, tours, interpreters, historical information, Edmonton Model Railway Association viewing gallery

Historical costume parade - We invite you to dress in period costume (1846-1929) for a chance to win a prize

Wine tasting of the Fort Edmonton Foundation's signature 50th Anniversary wine

Park stories with special guests:

City of Edmonton Councillor Sarah Hamilton

Honorary Chief Factor Tim Spelliscy

Fort Edmonton Foundation President Michael Paull

Fort Edmonton Foundation Past President Mary Lou Hamilton

Allan Partridge, architect of the Hotel Selkirk and Capitol Theatre

Bill Graham, brought the steam train and railway to Fort Edmonton Park

Time capsule experience: be a part of history and add your message to a new 50-year time capsule.

50th Anniversary film - showing every half hour at the Capitol Theatre


Book Launch - 360+ beautiful pages of Fort Edmonton Foundation's first 50 years
---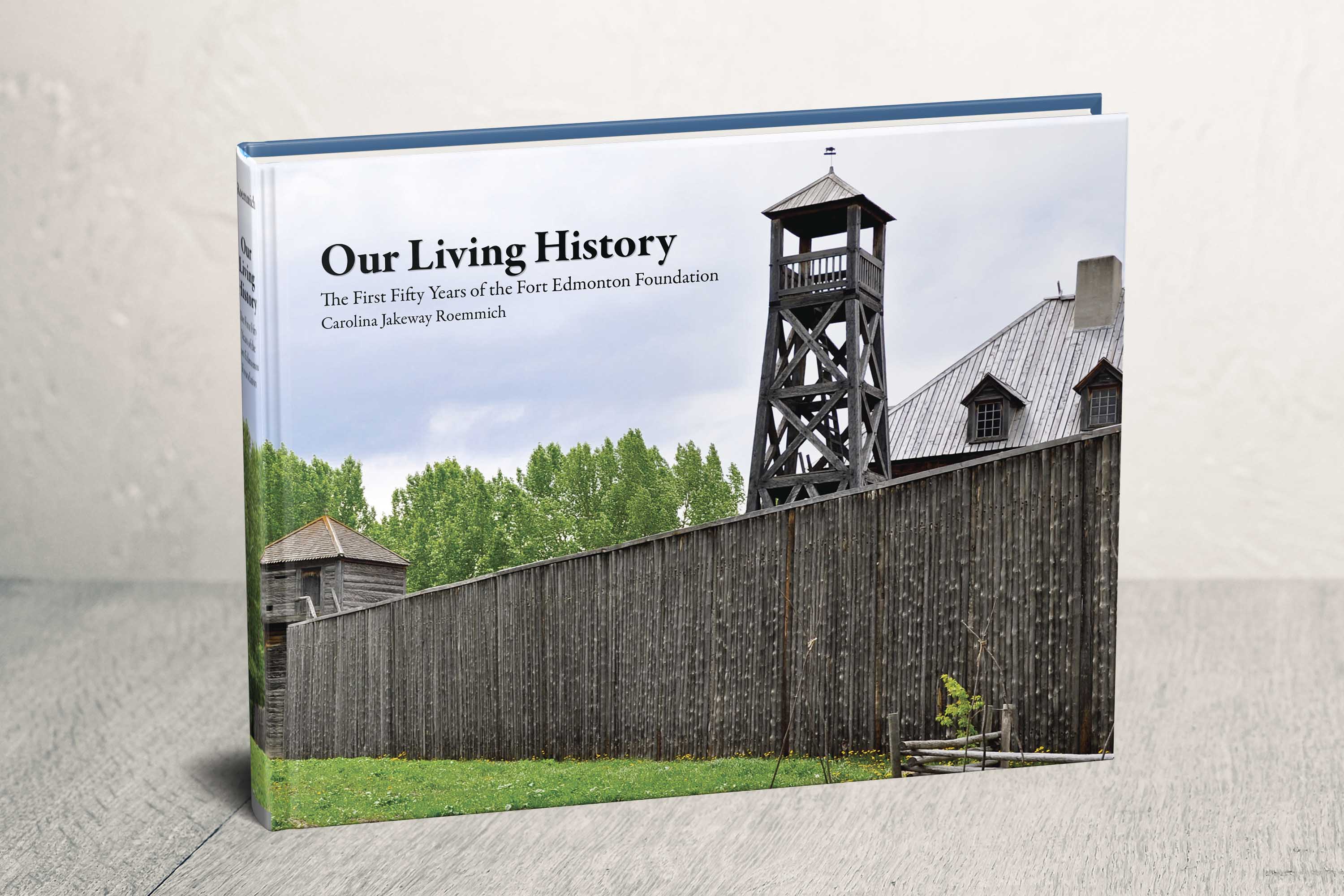 Book Launch: Our Living History: The First 50 Years of the Fort Edmonton Foundation, tells the story of why Fort Edmonton Park was built, shares its rich history and what is in store for the future. This limited edition hardcover keepsake will be a historical treasure for years to come. Come meet the author, Carolina Jakeway Roemmich on May 25th at the 50th Anniversary Homecoming. Books can be pre-purchased online or at the Homecoming event.
PRE-ORDER YOUR BOOK TODAY!

Fort Edmonton Park will be closed for general admissions this summer. We are hosting this special event as a fundraiser to continue to bring to the park the buildings and experiences you love.
Your ticket purchase supports the enhancement of Fort Edmonton Park.

Funds raised will assist in the preservation, conservation, and construction of interpretive and historical displays, buildings and sites. Fort Edmonton Foundation thanks you for supporting our $11 million community campaign creating a living history experience reflecting the heritage of the Edmonton area and its citizens.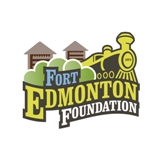 Box 67112 Meadowlark RPO, Edmonton, AB T5R 5Y3 · p:780.496.6977
e: admin@fortedmontonfoundation.org | www.fortedmontonfoundation.org
Date and time
Location
Blatchford Field Air Hangar, Fort Edmonton Park
6601 148 Street
Edmonton, Alberta T6H 4P3
Canada
Refund policy
Organizer of Fort Edmonton Foundation 50th Anniversary Homecoming
The Fort Edmonton Foundation was founded in 1969 by a group of community leaders, several of them Rotarians, who were interested in establishing a visible memorial to the origins of the City of Edmonton.

Our Vision:
To create and promote an internationally acclaimed living history experience.
Our Mission:
The Fort Edmonton Foundation celebrates Edmonton's vivid, diverse history by fundraising in support of the development of capital projects in Fort Edmonton Park.
Our Values:
The primary core value of the Fort Edmonton Foundation is integrity. Integrity is the fundamental principal of our relationships with our donors; it guides our stewardship of their contributions. The foundation understands that its mission is accomplished solely because of the generosity of those who support it.
The Fort Edmonton Foundation believes that maintenance of historical integrity is key to Fort Edmonton Park's success as a financially sustainable historical attraction. The Fort Edmonton Foundation is fully dedicated to the successful development of Fort Edmonton Park as a globally-acclaimed living-history experience.

Charitable Registration # 10739 4058 RR0001