Description
Wetlandkeepers Workshop in Fort St. John with guest speaker Tom Bieghbighauser

When:July 7-9 2017 (Friday 5:30pm-9:00pm, Saturday and Sunday 9:00am-5:00pm)
Where: Room 154, Northern Lights College (9820 120 Ave, Fort St John, BC V1J 6K1)
Cost: FREE! ($200+ value)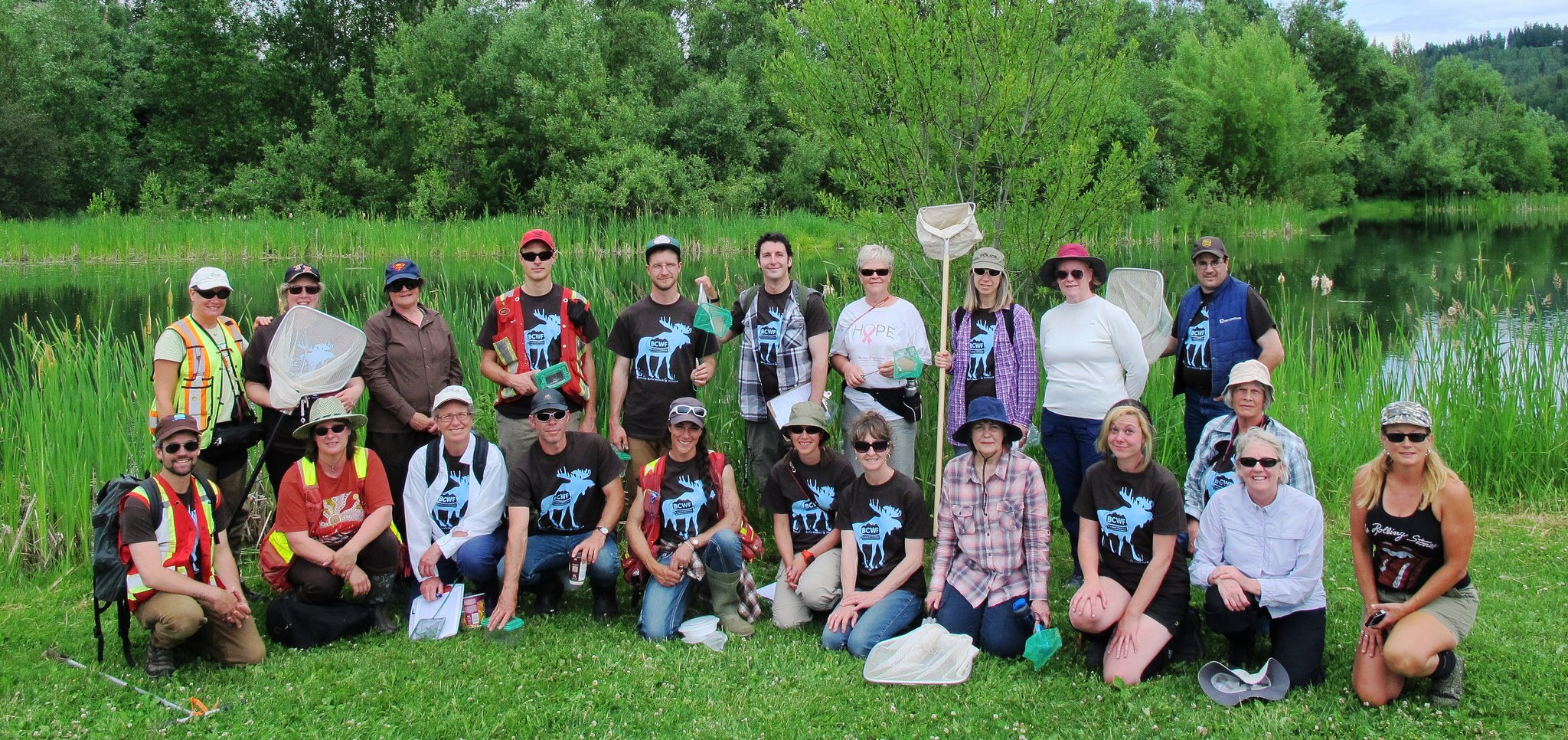 The BC Wildlife Federation's Wetlands Education Program presents Wetlandkeepers, a free public workshop. Wetlands can filter water, mitigate flooding, and provide critical habitat to hundreds of species. Unfortunately, wetlands are disappearing at an alarming rate and need our protection.
BCWF's Wetlandkeepers Course are 2.5 Day workshops that educate participants about wetland conservation. Upon community request, BCWF hosts the Wetlandkeepers workshop to cover topics of interest to community stewardship groups. Each workshop is unique, but will cover basics such as:
wetland plant ID
soil sampling
wetland classification
and more
This workshop will feature renowned wetland restoration specialist Tom Biebighauser, who has restored over 1500 wetlands across the United States,Canada, New Zealand, and Taiwan. Mr. Biebighauser will cover various wetland restoration techniques and wetland restoration design. This is an exciting opportunity for participants as this is Mr. Biebighauser's first time working in the Peace Region.

Wetlandkeepers is a mix of hands-on fieldwork and in-class presentations that provide participants with the technical skills to steward their own wetland. Upon completion of the workshop, participants recieve a Wetlandkeepers Certificate, and are provided follow up support from the Wetlands Education Program Manager.


For more information, you may contact:
Jason Jobin, Wetlands Education Program Coordinator
604-882-9988 ext 225
jason.jobin@bcwf.bc.ca
This workshop is brought to you in partnership with:



The workshop was undertaken with the financial support of: / Ce projet a été réalisé avec l'appui financier de: