FortisBC teams up with Fresh Air Cinema and Vancouver Canadians to show: A League of Their Own(09/23) in Vancouver!
About this event
***Vaccine Passports and Government Photo ID are required for entry***
FortisBC, Fresh Air Cinema, and Vancouver Canadians are bringing back movies to Vancouver once again for 2021! Simply make an online donation, show up to Nat Bailey Stadium, and watch a movie under the stars!
Suggested donation of $10 per person. Feel free to make multiple donations for multiple tickets. Eg, large donations still only count as one ticket.
All donations will go towards Vancouver Canadians Baseball Foundation!
Feel free to bring your own snacks as there will be no concession!
A League of Their Own: The Movie!!
The gates will open at 6:30PM sharp and the movie will begin at approximately 7:30PM. This is a ticketed event. 1 ticket is good for ONE PERSON. Make multiple donations for multiple tickets. Seating is first come first served. We encourage you to purchase your tickets online in advance as we are offering maximum 750 spots.
Social Distancing rules MUST be followed.
We would like to thank FortisBC for their many years of supporting Fresh Air Cinema and continuing to do so in 2021. Without our sponsors, we would not be able to share our love of movies in your communities. We are exceptionally grateful for their support!
Fresh Air Cinema is an Outdoor Movie Company that has been hosting outdoor movie events since 2006. We are proud to bring entertainment across British Columbia and beyond to movie lovers and star enthusiasts alike!
We would also like to thank Vancouver Canadians for donating the use of their stadium for this series! Since 1951 they have opened their doors to baseball fans and teams, as well as support local initiatives in Vancouver!
And we're proud to raise funds for the Vancouver Canadians Baseball Foundation! Since their founding, their goal was simple; help as many local youth find self-confidence, hope, improved health, and a skill set that will help not just on a baseball diamond, but in life.
SOCIAL DISTANCING POLICIES
- ***We will follow all current Public Health Orders, including orders that pertain towards Vaccine Passports if required.***
- All policies outlined reflect the guidelines provided by the Provincial Health Authority and are subject to change as social distance guidelines change.
Those not obeying the policies will be asked to leave immediately.
- You can only acquire your tickets online.
- We strongly encourage our guests to come to the event with only those from their same household/bubble.
- We encourage guests to use washrooms before attending the event.
- There will be washrooms at the venue but please ensure that you go to the washroom by yourself unless accompanying a minor.
- Masks must be worn while in the bathroom.
- When queuing in line for the washroom, please line up a minimum of 6' (2m) apart.
- We encourage you to acquire your tickets early. If you do not have a ticket, you will not be allowed into the venue.
- If you feel ill or were outside of Canada 14 days ago or less, stay home!
- Anyone who breaks these rules, will be asked to leave immediately without refunds.
- No drugs, alcohol or smoking at the event.
- No dogs are allowed at the event.
- When arriving at the venue, please ensure you have your printed ticket in hand and be prepared to show this to the check-in agent as we will need to scan the barcode to check you in.
- If this event is cancelled for any reason, we will do our best to reschedule it but there are no refunds. Only a credit for the rescheduled show.
By acquiring a ticket, you are agreeing to the above terms and conditions.
We ask that you please please follow our rules so we can continue offering these events in the future.
To find our schedule for this season follow us on FACEBOOK - Outdoor Movies BC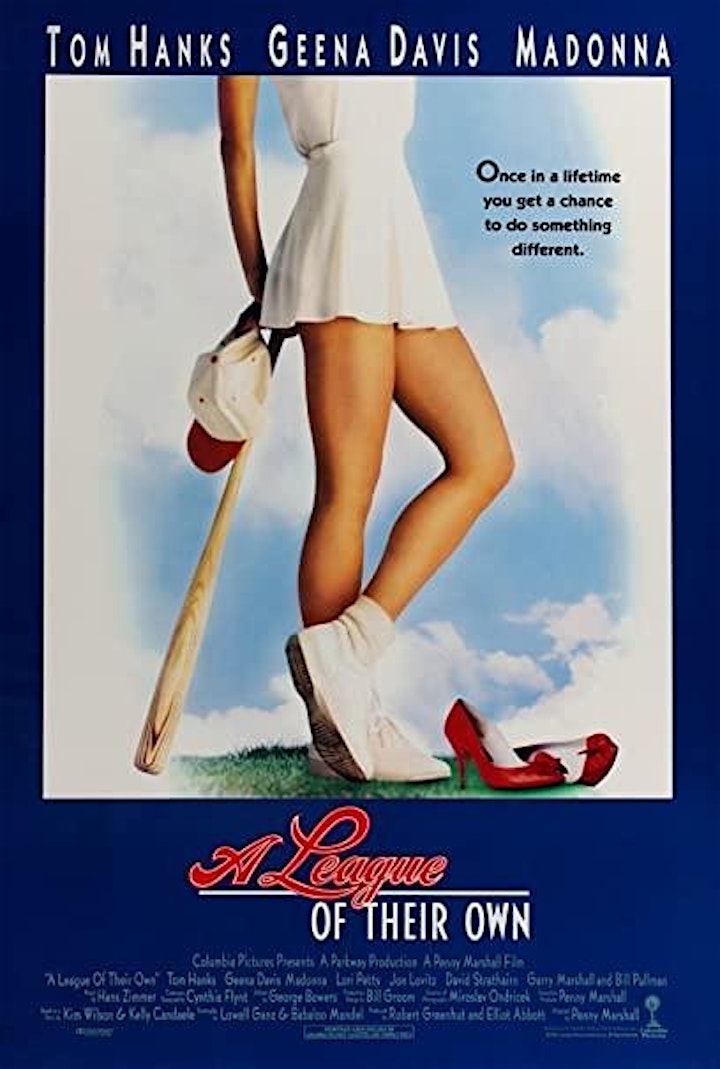 Organizer of FortisBC Presents: Fresh Air Cinema: A League of Their Own 09/23
Since 2006, Fresh Air Cinema has been Canada's premiere outdoor movie company, delivering thousands of unforgettable outdoor movie experiences to Canadians across the country.  In British Columbia alone, Fresh Air Cinema hosts over 200 outdoor movie events each year, and are the people behind the largest outdoor movie event in Canada:Evo Summer Cinema in Stanley Park.

We are sharing our joy of Cinema this year by providing physical distancing alternativies with our Fresh Air Cinema Events and our Vehicle Events! We are working closely to maintain the highest level of Covid-19 safety standards and following the current BC Health regulations at all of our events in the communites that we serve across the province.

Keep an eye out for our Fortis BC Tour across the province, as well as our vehicle events in South Surrey/ White Rock at Semihamoo Park. We look forward to seeing you at a Fresh Air Cinema event soon!