Description
Joignez-vous à nous lors de notre premier forum sur le logement. Nous vous invitons à venir discuter de l'état du logement dans le sud de l'Ouest de l'île et à contribuer à l'élaboration de solutions pour une communauté plus accessible. Vous serez rejoint par des organisations communautaires, des élus et des urbanistes, des résidents locaux, des éducateurs et enseignants. S'il vous plaît RSVP avant le 26 octobre.
Un dîner et des collations seront offerts gratuitement. Nous vous encourageons à porter vos vêtements de week-end!
Il y aura des garderies disponibles au chalet. S'il vous plaît laissez-nous savoir quand vous RSVP si vous accompagner les enfants.
Au plaisir de vous y voir! Aidez-nous à avoir une meilleure idée de qui sera notre public en répondant à cette enquête.
Le saviez-vous?

L'abordabilité des logements est un défi majeur dans le sud de l'Ouest-de-l'île. Un ménage sur cinq paie 30% ou plus de son revenu dans un logement. Il y a des poches de pauvreté qui sont souvent invisibles; Dans certaines municipalités, entre 10% et 15% de la population vit sous le seuil de faible revenu.
Présentement, sur le territoire, il n'y a aucun logement subventionné ou communautaire pour les résident de moins de 65 ans et les options disponibles pour les personnes âgées sont limitées.
Visitez notre site-web pour plus d'information sur le logement dans le sud de l'Ouest de l'île.
---
Join us for our inaugural 2018 Housing Forum. We invite you to come and discuss the current state of housing in the Southern-West Island, and to help build solutions for a more accessible community. You will be joined by community organizations, elected officials and city planners, local residents, and educators. The deadline to RSVP is October 26.
A lunch and snacks will be offered free of charge. We encourage you to wear your weekend clothes!
There will be childcare available at the chalet. Please let us know when you RSVP if you will be accompanying children.
We are excited to see you there! Help us get a better idea of who our audience will be, by filling out this survey.
Did you know?
Housing affordability is a major obstacle in the Southern-West Island. 1 in 5 households pays 30% or more of their income in housing. There are pockets of poverty that are often invisible; in some municipalities between 10% and 15% of the population live on low income. There are currently no subsidized or community housing options for non-seniors in the Southern-West Island, and the options available for seniors are limited.
Visit our website for more information about housing in the Southern-West Island.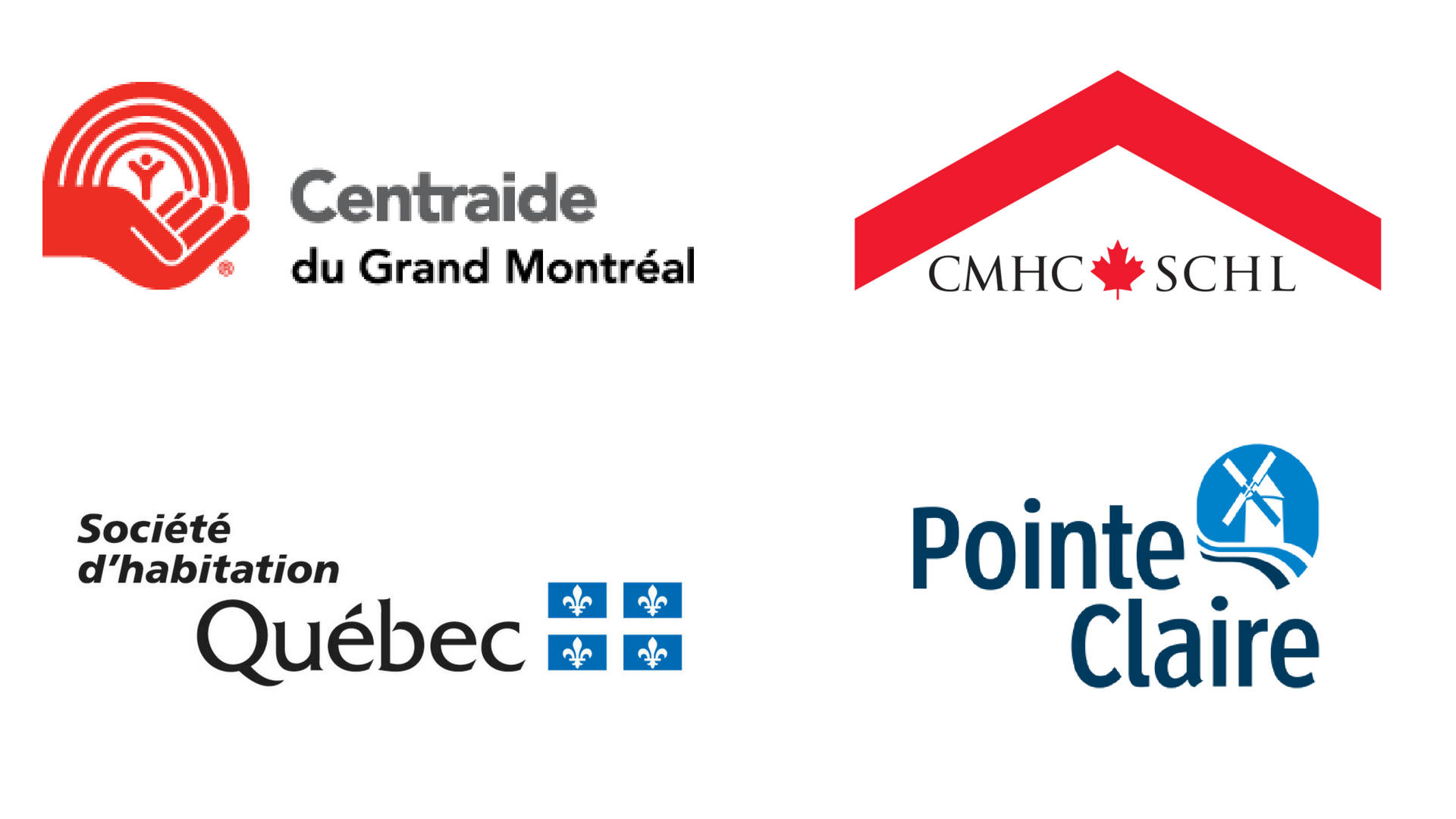 Nous sommes heureux d'annoncer le soutien de Centraide du Grand Montréal, de la Société canadienne d'hypothèques et de logement, de la Société d'habitation du Québec et de la Ville de Pointe-Claire pour le Forum sur le logement 2018.