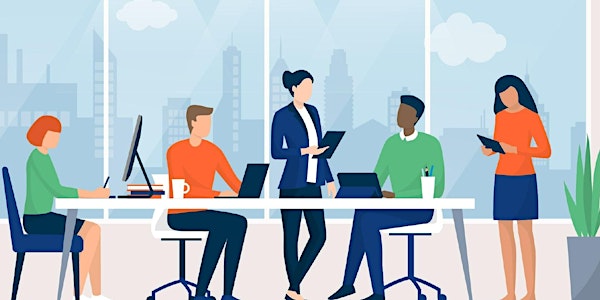 Fostering a Workplace Culture of Inclusion and Belonging - Module 3
Fostering a Workplace Culture of Inclusion & Belonging Module 3: Fostering a Sense of Belonging
About this event
A sense of belonging in the workplace can increase job performance, reduce turnover, and drive resilient teams. But what does it mean to feel like we belong at work, and how can we help create that experience in our organizations?
Hire Immigrants Ottawa is pleased to be offering a new workshop series for employers that invites participants to explore what it means to achieve and contribute to a sense of belonging in the workplace.
Fostering a Workplace Culture of Belonging is a three-part workshop series that progressively builds participants' knowledge and skills about inclusive practices that build a culture of belonging.
Module 3: Fostering a Sense of Belonging
In this final module, we will practice some essential skills for fostering a workplace culture of belonging. We begin by analyzing different workplace scenarios and identifying strategies to foster belonging in teams and then explore storytelling as a simple yet powerful method to further strengthen the sense of belonging.
By the end of this workshop, participants will be able to:
• Identify best practices for fostering belonging in teams;
• Explore storytelling as a method to foster belonging;
• Develop an action plan to further inclusive and belonging practices in the workplace
Upcoming Workshops Module 3:
Wednesday, February 22nd, 2022 - 10:00 a.m. - 12:00 p.m.