Foundations of Digital Marketing
Learn the key components of digital marketing and how to create a winning marketing strategy and plan!
About this event
Rapid changes in technology have impacted how businesses interact with their customers. With the increase of the time users spend on their electronic devices, businesses have seen the need to engage with their clients through digital platforms, since digital platforms have become a key drivers of sales.
At the same time, a broad selection of platforms have become available: web, social media, digital advertising, search engines, mobile apps, CRM databases, email marketing, video and podcasts among others. All of these platforms offer an infinite number of marketing opportunities that present the ultimate challenge to businesses: How do we allocate our limited resources? What is the best platform for us to use? How can I better reach my clients?
Join us as we walk through the key components of the digital marketing ecosystem, their benefits and best practices and how to create an optimal marketing strategy and plan.
About the presenter: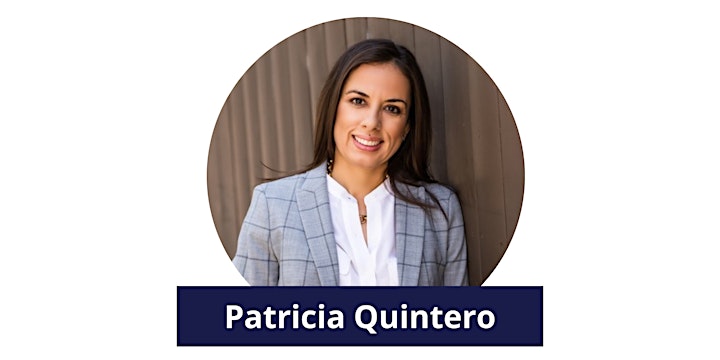 Patricia Quintero is a B2B marketing strategist and business consultant with more than 15 years' experience in marketing and project management. She has worked in a number of large, medium and small companies in Canada, the United States, England and Colombia.
Patricia is also a vigorous entrepreneur. She has created, launched and operated Patricia Quintero Interiors, a Toronto-based interior design firm. She then launched Creatink Marketing, a boutique marketing services firm that in 2019 rebranded as Quintero and Co and expanded its service offerings.
Patricia's experience over the years has allowed her to work directly with the Executive Team and C-Level executives, business owners and consulting clients. Throughout her professional career, Patricia has been responsible for leading numerous marketing and strategic planning teams and has also served as an advisor to multiple start-up companies in their pre-launch phase. Patricia was selected as Entrepreneur in Residence at the Toronto Public Library for 2019.
Patricia holds an honours degree in Business from Universidad del Norte in Colombia, an MBA from the Rotman School of Management at the University of Toronto, and a Master's Degree in International Development of Finance from the University of Leicester in England. She also completed the certificate in Digital Marketing Management from the University of Toronto.