This workshop brings together members of our startup and tech ecosystem to debate & discuss differing opinions on key issues facing startups
About this event
Join L-SPARK and Silicon Valley Bank Canada as we bring together a group of diverse founders and funders for Founder Bootcamp: Challenging Perspectives, running June 15th to June 18th, 10:00 AM -11:00 AM EST daily.
This 4-day bootcamp brings together members of our startup and tech ecosystem to debate and discuss differing opinions on key issues facing startup founders. Our one-hour interactive discussions, facilitated each morning from June 15th through June 18th, will each be followed by an opportunity for interactive Q&A. We encourage you to sign up for all four sessions for the complete bootcamp experience, but you may also pick and choose the sessions that work best for you.
Through this Bootcamp, we hope to facilitate open discussion and thought leadership from different experienced perspectives. Below is a snapshot of our Bootcamp schedule, we look forward to seeing you there! Please register for each session individually.
If you have any questions, please feel free to reach out to L-SPARK's Community Manager, Natasha Tardioli at natasha@l-spark.com.
Session Details: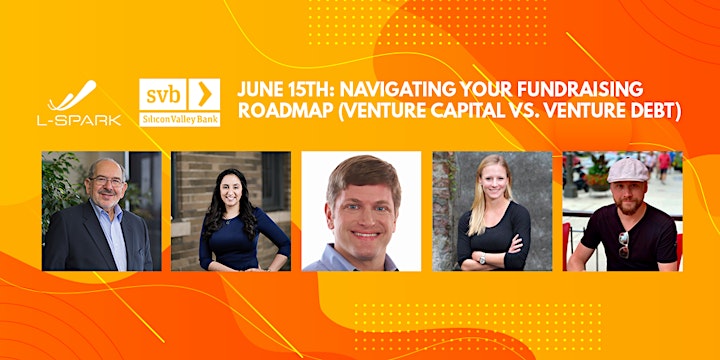 June 15th: Navigating Your Fundraising Roadmap (Venture Capital vs Venture Debt)
Speakers:
Leo Lax, Executive Managing Director, L-SPARK (Moderator)
Win Bear, Head of Business Development Canada, SVB
Matt Roberts, Partner, ScaleUP Ventures
Snita Balsara, Investment Manager, Head of Community, MaRS IAF
Andrea Drager, Principal, Azure Capital Partners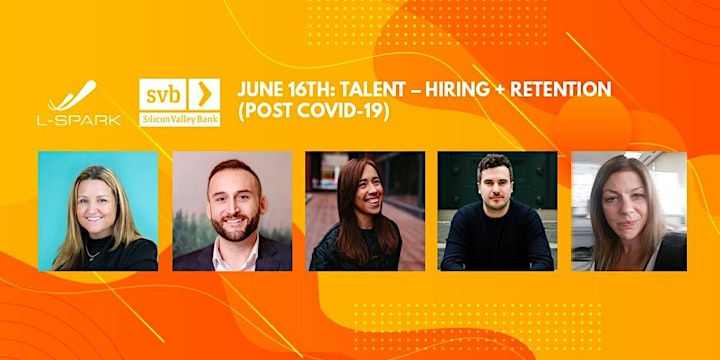 Tuesday June 16th: Talent – Hiring + Retention (post COVID-19)
Speakers:
Erin Bailey, Manager of People Ops, Solink (Moderator)
Jeffery Doucet, Founder and CEO, Thrive
James Baker, CEO, Keynote Group
Marianne Bulger, Founder and CEO, Prospect.fyi
Nicole Mair, Leader, Talent Acquisition & HR, Solace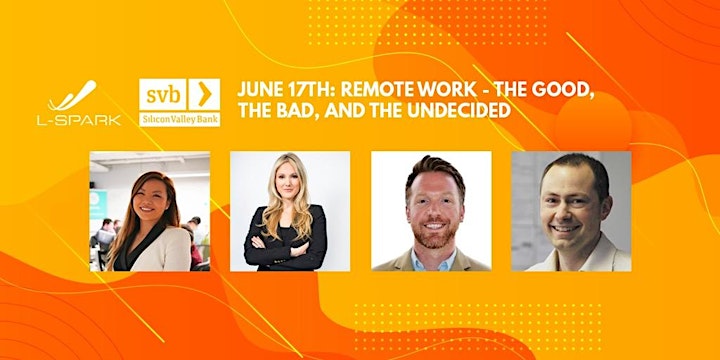 Wednesday June 17th: Remote Work - the Good, the Bad, and the Undecided
Speakers:
Jane Wang, Founder and CEO, Optimity (Moderator)
Erin Bury, Founder and CEO, Willful
Graeme Millen, Director, Energy & Resource Innovation/Frontier Tech, SVB
Allan Wille, Founder and CEO, Klipfolio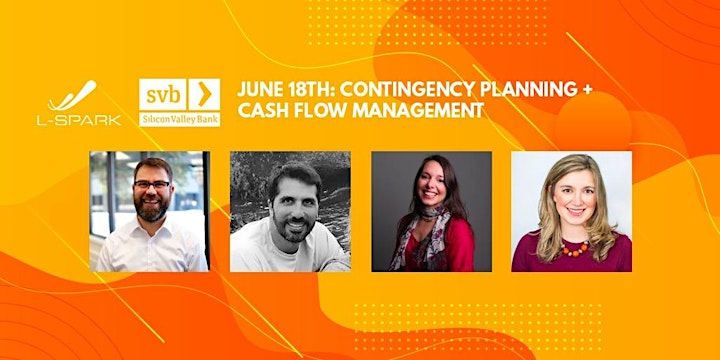 Thursday June 18th: Contingency Planning and Cash Flow Management
Speakers:
Pat White, Managing Director, L-SPARK
Tony Barkett, Managing Director at Silicon Valley Bank, SVB
Lindy Ledhowski, Founder and CEO, EssayJack
Danielle Graham, Partner, Sandpiper VC
Organizer of Founder Bootcamp: Challenging Perspectives
The L-SPARK Accelerator is the destination for market ready SaaS and cloud companies to connect with Canada's SaaS experts. The L-SPARK acceleration model positions companies to propel their revenues to $100k MRR and beyond. Leveraging established relationships with key venture capital firms, angel investors, and the investment community at large, L-SPARK's goal is to scale Canada's best in SaaS to 10 x revenue growth and Series A funding.