Founder Fundamentals - Applying for Grants
Description
Workshop: Government Grants: what, where, who, and how?
Have you ever wondered if your company can get funding? Or do you feel like the process is highly bureaucratic and there is no hope for companies like yours? Have you ever wanted to know what makes a proposal successful and what does not? Can you really know before applying whether it is worth your time to go through all the trouble of writing a proposal? If at least one of these questions has popped into your head while navigating the highly challenging road of the entrepreneur, then this workshop is for you!
In this highly engaging workshop, Iana Dogel, president of ConnexFund, will speak from her experience with government funding as someone who has developed, reviewed, and applied for grants herself. She will explain where you actually find the information on funding available for your business, show how to write the proposal that gets the top rank, debunk 5 myths about government funding, and even walk you through a grant application process so no grant will ever scare you again!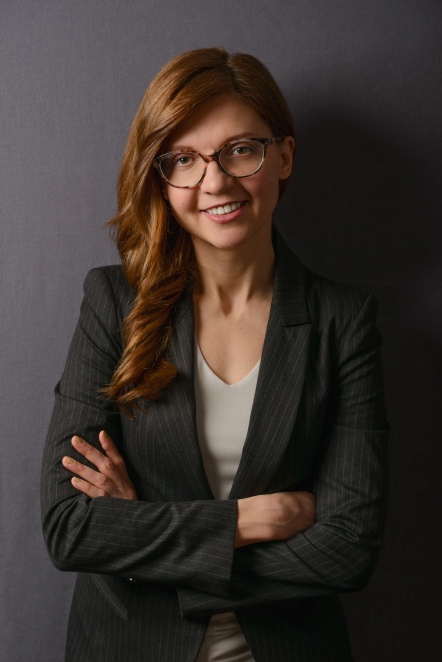 About the speaker:
Iana Dogel, PhD, MBA, is the founder of ConnexFund—a consulting firm that offers grant writing services for innovative companies and start-ups. Starting her career as a scientist, she quickly developed a fascination for technology start-ups and dedicated half of her career to working with start-ups, developing grant programs for start-ups, coaching start-ups on international market expansion strategies, and finally getting her hands on developing two start-ups. She created ConnexFund with the sole goal of enabling technology start-ups to attain what 99% of them desire but struggle to access—grants and funding. As a passionate business professional, she has the ability to develop a clear and compelling story that gets funded. In other words, if you ever feel at a loss about how to approach grant writing, Iana is your go-to source! Her team portfolio includes such high-profile grants as the Build in Canada Innovation Program, Strategic Innovation Fund, OCE funding programs, and many others.
Iana Dogel's portfolio in numbers:
$130,000,000 in a developed technology-focused suite of grant programs
43 grant proposals reviewed as an Expert Reviewer for the Ontario Centre of Excellence
$72,000,000 in funding application evaluated
$15,000,000 through a business plan that launched a late-stage technology funding program
$12,000,000 through a technology investment deal recommendation (a Government of Alberta grant)