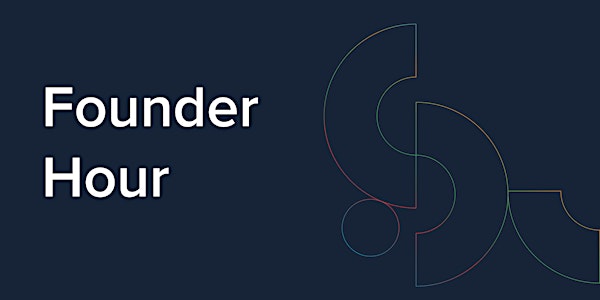 Founder Hour
Founder Hour is your opportunity to learn more about your peers, heighten collaboration, and network with other founders.
By The Accelerator Centre
Date and time
Fri, Mar 24, 2023 2:00 PM - 3:00 PM EDT
Location
OneEleven 325 Front Street West #4th Floor Toronto, ON M5V 2Y1 Canada
About this event
March Founder Hour
Friday, March 24, 2023 | 2:00 p.m. - 3:00 p.m. ET | In-person Event
Why should I attend? What should I expect to learn, experience or takeaway from the event?
Founder Hour gives our founders the opportunity to learn more about their peers, heighten collaboration, and network with the AC community!
Once a month, two founders share a little bit about themselves, their companies, and their experiences as trailblazers in their industry. At the end of each speaker's talk, there will be time for questions and networking for all attendees.
Join us as we hear from Thyagi and Brigitta!
Questions?
For more information, please contact Chantal Klasen - CKlasen@Acceleratorcentre.com
Brigitta Ivanyi-Bitter
Brigitta Ivanyi-Bitter, PhD is the CEO and co-founder of Animatr AI Video Platform Inc. For the past twenty years, Brigitta has been a passionate creative producer of animated content for global brands and TV channels, as well as for cultural institutions. She has been working with very different visual materials and styles across multiple creative technologies. In 2021, she started to focus on new AI technologies to be leveraged in animated content creation. With the emergence of accessible generative AI technologies, she started her new tech company to be at the forefront of discovering new ways of human-computer interaction supporting futuristic content creation. As an active member of Ai-driven tech-startup communities in the GTA, she is building partnerships focusing on expanding the boundaries of what's possible with animation and new technologies, like transformer language models, synthetic voices, and generative AI.
Check out the website and app: https://animatr.ai
Thyagi DeLanerolle
Thyagi DeLanerolle is the CEO of OOt Social, a social networking platform that encourages people to connect in real life. She's also the former CEO of BizXPro with over 20 years of enterprise sales experience and over 50M in sales. She loves meeting new people and making new friends, and wants the world to be a happier place with more people connecting in real life. When she's not working or spending time with her family, you can find her enjoying a glass of wine with friends.
About the organizer
The Accelerator Centre is an award-winning startup accelerator dedicated to building and scaling sustainable, globally competitive companies and giving startups the highest probability of long-term success. We are ranked the #1 private business accelerator in Canada and are among the World Top 5 due, in part, to our reputation for meaningful, one-to-one mentorship and helping entrepreneurs go from the idea stage to high-growth enterprises.