Description
Founders Lounge is a new series of events by MTL NewTech launched with the help of Ben Syne from DogSync (some cool news coming up!) where we invite founders and co-founders to join us for drinks and share their stories. This is your opportunity to get inside their mind and ask any questions you have (nothing under the belt though ;)

For our fourth episode, we are excited to welcome Helge and Paul, founders of Tandem Launch and Wrnch. Why two companies at the same Founder Lounge you ask? Well they are part of a cool 'tandem' that has been dancing in Montreal for the last couple years, commercializing successfully some really interesting technologies from universities to some of the top start-ups in Montreal through some really interesting strategies and execution (some really well planned, some slightly less expected!)

So, don't miss this unique opportunity to learn, share and dive deeper into the life of our guests (startup life huh...not The Kardashians here! :)
Please note that as the name suggests, we will have a drink with founders, cut the "sales sales sales" b.s, and have a frank and transparent conversation with them. To make this happen, we will keep the event cozy by limiting the setting to about 50 people, so please get your ticket asap, or see you next time. Thanks!
// Schedule
5:30pm Doors open. Meet fellow entrepreneurs, cofounders and talents
6.30pm Fireside chat with Helge and Paul
7.30pm Stay for networking!
Helge Seetzen - a successful multi-media technology entrepreneur with deep experience in the university tech transfer space. He currently serves as the CEO of TandemLaunch. Prior to, Helge co-founded Sunnybrook Technologies and later BrightSide Technologies to commercialize display technologies developed at the University of British Columbia. His leadership in the technology transfer, innovation and entrepreneurial space has been widely recognized through awards such as Business in Vancouver 40 under 40 award for business accomplishment, the NSERC Innovation Challenge Award for university technology transfer, and a Special Recognition Award from the Society for Information Display for the pioneering of LED TV technology.
Paul Kruszewski - in 2000, founded AI.implant and developed the world's first real-time navigation middleware for 3D humans. AI.implant was acquired in 2005 by Presagis, the world's leading developer of software tools for military simulation and training. In 2007, he founded GRIP and developed the world's first brain authoring system for video game characters. GRIP was acquired in 2011 by Autodesk, the world's leading developer of software tools for digital entertainment. In 2014, he founded wrnch to democratize augmented reality technology.
// Event Sponsor
A huge thanks to BDO who is supporting this Founder Lounge and the invited (co)founders!

// Hosting Partner
Halte 24/7 is a community that aims to help creators and builder thrive no just in a beautiful space, but also the support, amenities, and professional community they need to grow their business.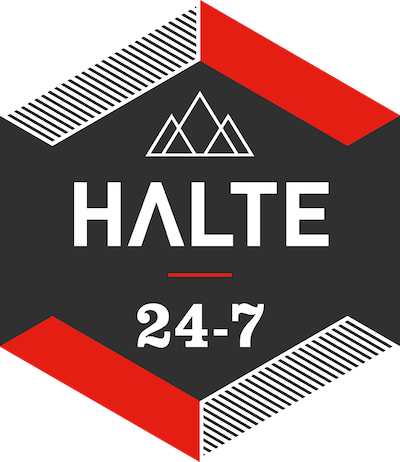 =============
Want to apply to pitch? http://go.mtlnewtech.com/demo
Want to stay updated on what's going on in Montreal startups? Join our mailing list: http://go.mtlnewtech.com/mailchimp - previous examples: http://eepurl.com/bRzR2j
Want to know all the events happening in Montreal? Add this calendar in your phone: http://go.mtlnewtech.com/events
Want to join the conversation? Join us on facebook: http://go.mtlnewtech.com/group or https://www.linkedin.com/groups/164811
And of course, stay in touch on facebook: fb.com/mtlnewtech and twitter.com/mtlnewtech :)