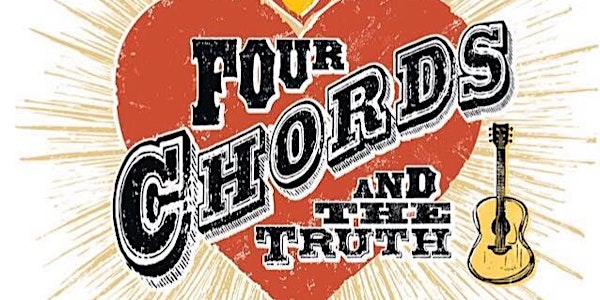 Four Chords and the Truth
Presented by Jack Daniel's
UNDER 18 WITH PARENT OR LEGAL GUARDIAN
Location
The Dakota Tavern
249 Ossington Ave.
Toronto, ON M6J3A1
Canada
Series of songwriter showcases held quarterly in Toronto at the Dakota Tavern, featuring a blend of top notch songwriters and songs in an in
About this event
Four Chords & The Truth is a quarterly series of "in the round" sessions with leading songwriters — modelled on Nashville's famous Bluebird Cafe sessions but with a greater range of musical genres — which debuted at Toronto's Dakota Tavern on June 18, 2015 presented in partnership with Jack Daniel's.
Andrea England, Nova Scotia-born and Toronto-based, founded and hosts the series. Andrea works successfully in two different music worlds, recording and performing as a solo roots/country artist while placing songs with pop stars and emerging country artists. She's earned honours in the John Lennon, NSAI, USA and the International Songwriting competitions, and her songs have been recorded by pop and country stars and featured in major TV series as well as in feature films.
Inspired by the "in the round" sessions on Canada's East Coast and in Nashville, Andrea wanted to established a regular grass-roots series in Toronto, but wanted to present a wider range of music. "It's a rare opportunity to hear bare-bones versions of songs — from different genres — and the stories that inspired them," said England. "When you break songs down this way, it's easy to see that at the end of the day, they're all 'folk' songs and we're all just folk singers."