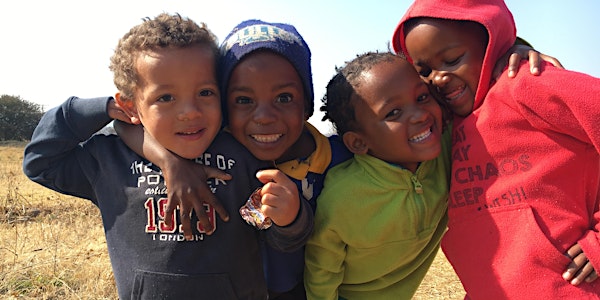 Fourth Annual Botshabelo Benefit Concert
When and where
Location
Telus Garden 510 West Georgia Street Vancouver, BC V6B 0M3 Canada
Refund Policy
Contact the organizer to request a refund.
Description
Hello!

We are happy to announce that the Third Annual Botshabelo Benefit Concert is happening on June 9th, 2017! This year TELUS has graciously donated the rooftop of their TELUS Garden building downtown to host our event. The TELUS Garden building has an impressive array of solar panels that help to power the building, drawing more energy from the sun than any other building in Vancouver. We are so excited to be hosting our event here. To read more about the sustainability features of this building, visit www.telusgarden.com. We ae also thrilled that GlobalNews is our media sponsor this year! GlobalNews anchor Sophie Lui will be emceeing the event.
Tickets for the event are $100.00 plus a processing fee. The outside portion of the roofop is weather permitting, so fingers crossed it isn't raining so we can enjoy the rooftop in all it's glory. Come enjoy a great night of music, drinks, food, socializing and raising money for a great cause. We are pleased to once again have Colin James with members of Odds as well as opening act Dante Hadden as our entertainment for the night. We are lucky this year to have Sophie Lui from GlobalNews as our MC for the night. We will have a silent auction for you all to participate in, so come ready to do some bidding! Admission includes a complementary beverage service sponsored by O'Mara McBride Ltd, Mark Anthony Group and Central City Brewery, as well as delicious appetizers sponsored by TELUS. We are working with a smaller capacity this year of 120 so seating will once again be first come first serve. Doors open at 6pm and Dante Hadden will open the show at 7pm.

Please go like our facebook page to keep updated on event details:
https://www.facebook.com/botshabelobenefitconcert2017/
About Botshabelo and our current project:

For those of you who have not attended a previous Botshabelo Benefit Concert, this is a fundraiser to raise money for the community of Botshabelo in South Africa. Botshabelo was founded by Marion and Con Cloete in 1990. Botshabelo is a home of refuge for children affected by HIV/AIDS. We have supported the ongoing development of Botshabelo for several years and we are now collaborating with a local Vancouver non-profit organization, Community for a Sustainable World (CSW), to bring to life Botshabelo's vision of living independently from the power grid. CSW is dedicated to supporting and developing sustainable, self-reliant communities around the globe, and together, we're taking on a large-scale solar panel installation project in partnership with the Botshabelo community. Botshabelo's monthly electricity bill is astronomical and these solar panels will cut back a lot of their monthly bills so they can put that money into the many other needs that arise in a single day at Botshabelo. This August we'll be visiting the community to bring phase one of this solar panel installation to life. Proceeds raised at the Botshabelo Benefit Concert will support phase one of the solar panel project, as well as our annual Kids Day party. To learn more about the Solar project please visit www.communityforasustainableworld.com.

A little bit about Kids Day:

I (Deghan), heard about Botshabelo years ago from my friend Yuri who had been going there to volunteer and put on Kids Day. Kids day is a Mexican tradition where kids are celebrated for just being kids. Yuri wanted to bring this tradition to Botshabelo, and so she did. Kids day consists of bouncy castles, slip n slides, pinatas, candy, icecream, hotdogs, face painting, and more. My first time going to Botshabelo was in 2012 when I went with Yuri and the organization Blue Star of Hope, and watched as Yuri put on this incredible party for all the kids. The next year, Yuri couldn't go to Botshabelo so I decided to try and take on kids day myself. I saw the year before how much the kids loved it and knew that the tradition had to continue. I raised money before I left and it went beautifuly! I have now put on three successful Kids Day parties with the help of everybody who has generously donated and supported our event. This August we will be having our fourth! The kids look forward to it all year and so do we!

Important Information at a glance:

When: June 9th, 2017. Doors at 6 pm, Opening act at 7pm: * Please arrive between 6 pm and 7 pm, as we will have people in the lobby to greet you and send you up in the elevators. After 7 pm they will come up to join the event and you will not have access to the elevators without somebody there. If you wont be able to make it until after 7, please email Deghan at deghan_munn@icloud.com so we know ahead of time and can work out a way to accomodate you before the day of the event.
Where: TELUS Garden, 510 West Georgia St. Vancouver, BC
Who: Colin James with opening act Dante Hadden
Tickets: $100.00 (plus processing fee)
Parking: The telus building has an underground parking lot that you can access via Richards Street, or there is plenty of meter parking in the area.
Payment methods available at event: We will be accepting credit, debit, cash and cheque at the benefit for the silent auction, however we please encourage you to use cash and cheque if possible as the credit/debit machines will take a % of all transactions made. Thank you :)