About this Event
Fraser McCallum and Colin Buchanan are thrilled to return to the Trailside, one of their favourite venues anywhere, and be a part of its new era in Charlottetown. The pair make up half of the award-winning band, Racoon Bandit, receipients of several Music PEI awards, ECMA nominations, and many album-of-the-year lists. McCallum is the frontman and main writer for the Island group and Buchanan is also member of local bands Sorrey and Paper Lions, and works as a full-time music producer. The band's music shows a knack for warm folk-rock arrangements that hide an anthemic bite; something that goes smoothly next to daydreamed campfires and docks at sunset. "The lyrics, mood, and scope of this band hugs at the very nature of being Canadian." (Skeleton Crew Quarterly).
The group have four albums and several singles to their name, all available on Apple Music and Spotify. They have played the Cavendish Beach Music Fest, the ECMA's, the PEI 2014 Celebration Zone, the Dead of Winter Festival, and arranged and recorded the title theme song for the award-winning Canadian web series Just Passin Through. The group has shared the stage with many fine entertainers, including April Wine, Alvvays, The Sadies, Al Tuck, Museum Pieces, Hannah Georgas, and Erin Costelo.
Photo Credit: Marsha Gallant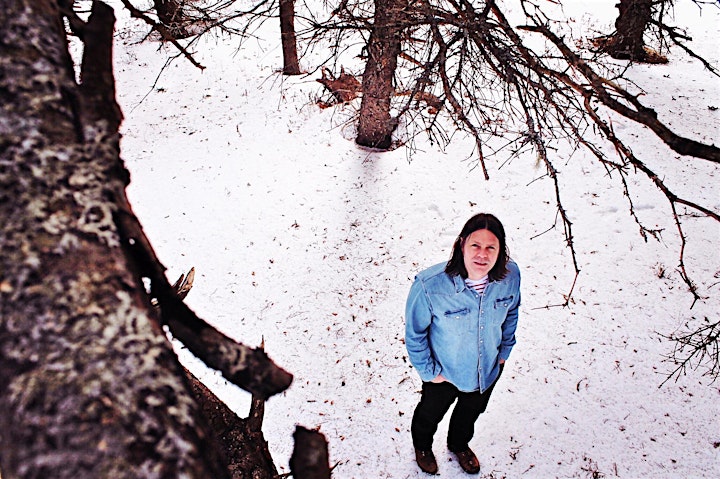 Since the release of his debut LP, 2018's The Trouble with the Light, writer, musician Rick Sparkes has been burning the candle at both ends. The album earned Rick two 2019 Music PEI Awards nominations (Rock Recording of the Year and Group Recording of the Year) and songs from the album have received national and international airplay, including CBC Radio, the East Coast Countdown Top 10, and the !earshot top 30 charts. As an active musician, an award-winning writer, and a devoted father, Sparkes maintains that life is a constant balancing of priorities.
"I'm a father first. Everything else could fall apart tomorrow, so long as my children are healthy and happy," says Sparkes. "I'm a writer second and a performer third. The instinct to create is an innate part of my identity, whether I'm writing an album, or a poetry book about 17th C. Egyptian map-makers. If someone told me I could still record and perform albums, but that someone else would be writing the songs, I would absolutely quit the music industry. The recording and performance aspect of music is only appealing to me inasmuch as I have creative control over every aspect of the songs. Some musicians crave the spotlight and don't necessarily need to write their own songs so long as they're up on that stage; that just isn't me."
That creative instinct has served Sparkes well. In the two years since his first album was released, he and his band The Enablers (which features vocalist Ruth Ann MacMurdo) have performed a number of high-profile festivals and showcases including the Harvest Jazz and Blues Festival, the Living Roots Festival, the Canadian Song Conference, and Contact East. Most recently, Rick was nominated for Music PEI's 2020 SOCAN Songwriter of the Year Award, and in late April, released a new single ('All the Gold in California'), which debuted at #6 on CIOE-FM's Top 30 Countdown on May 16 and climbed steadily to #3 on June 13.
Rick and The Enablers are back in the studio recording their second album, Pleasure in the Pathless Woods, which is expected for release early in 2021.
Performers
Date and Time
Location
Trailside Music Hall
123 Grafton St.
Holman Grand Hotel
Charlottetown , PE C1A 1K9
Canada
Refund Policy