About this Event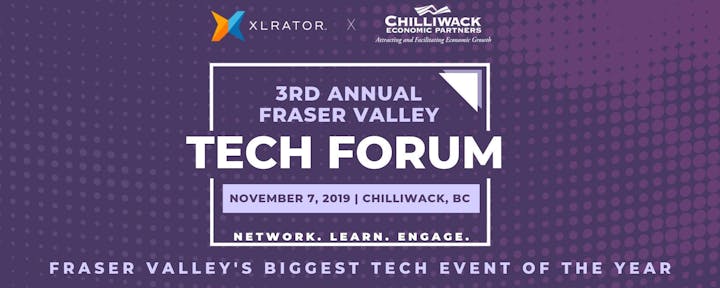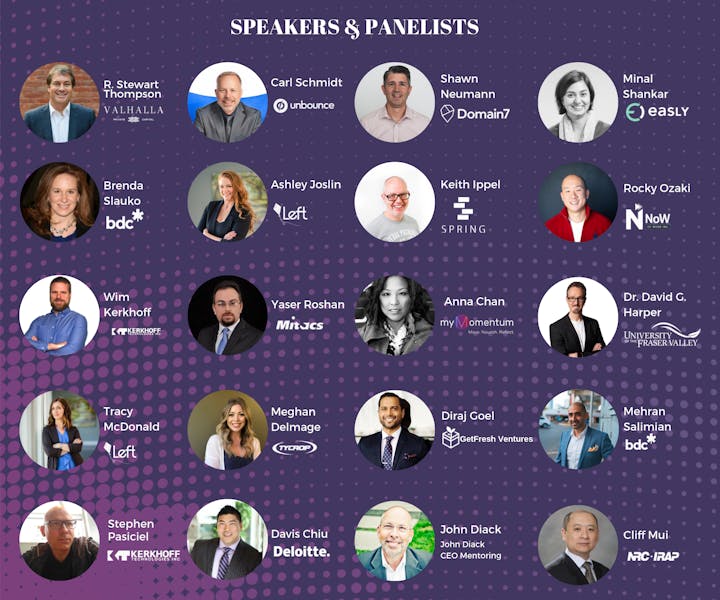 Meet, Celebrate, and Learn with Entrepreneurs & Leaders of Fast-Growing, Award-Winning Companies in Canada. This inspiring event will feature many of the tech world's most successful business leaders and entrepreneurs.
With over 20 speakers, 3 information rich panels, lightning talks, networking opportunities, interactive LIVE drum session ft. Drumeo, and a PITCH Competition, this is the one event you can't miss in the Fraser Valley!
We will be releasing our next speakers list including our second keynote in 2 weeks.
Early Bird Tickets are now available. Don't wait — secure your spot now!
Event Theme
Tech forum will focus on two broad themes: funding and workforce development for Fraser Valley startups and tech companies.
The event will bring together municipalities, tech companies, startups, and entrepreneurs and students to engage in conversations on how to start, grow, and scale businesses and grow the tech ecosystem within the Fraser Valley.
First List of Speakers & Panelists
- R. Stewart Thompson, Chairman and CEO of Valhalla Private Capital & General Partner of Old Kent Road Financial *KEYNOTE
- Ryan Engley, Vice President of Customer Success at Unbounce
- Rocky Ozaki, Founder of NoW of Work Inc. & NoW-Academy
- Ashley Joslin, Business Director at Left Travel
- Diraj Goel, Founder and CEO of Get Fresh Ventures
- Tracy McDonald, Director of Talent and Culture at Left Technologies
- Meghan Delmage, Human Resources Director at Tycrop
- Yaser Roshan, Director of Business Development at Mitacs
- Keith Ippel, Co-Founder & CEO, Spring Activator Inc.
- Anna Chan, Founder & CEO , MyMomentum
- Brenda Slauko, CBV Regional Director, Technology Industry, BDC
- Brendan Cooper, Senior Manager, Deloitte
- Wim Kerkhoff - CEO, Founder Kerkhoff Technologies Inc
- John Diack, CEO at John Diack CEO Mentoring
- Cliff Mui, Industrial Technology Advisor (Pacific), IRAP-NRC
Event Agenda - 8:30 AM to 4:30 PM
Registration & Coffee
Welcome & Opening Remarks
Opening Keynote
Lightning Talks - Launching a Tech Startup
Scale Your Revenue & Increase Valuation
Panel - How to Fund Your Business with Government/Semi-Government Money
Future Proof Your Company by Building A Disruptive Workforce
Lunch + Networking + Tradeshow
Lightning Talks - How to Deliver Massive Growth For Your Business
What Does It Take to Raise Millions of Dollars for Your Startup
Building Leadership Skills to Fast Track Growth
Panel - How to Attract, Hire and Retain Rock Star Employees
Pitch Contest
Closing Keynote
Join thought leaders on tech startup funding needs and regional workforce development strategies for Fraser Valley entrepreneurs, which are among the main themes and the focal points for this year's XLRator's Tech Forum 2019.
Thank you to our Sponsors!