Fredericton Craft Beer Festival 2014
When and where
Location
Fredericton Convention Centre 670 Queen St Fredericton, NB E3B 1C3 Canada
Description
*********SOLD OUT SOLD OUT*********
It's all about the beer! Pure. Simple.
Join us for the 2nd Annual Fredericton Craft Beer Festival on March 8th, 2014 at the Fredericton Convention Centre. We'll be sampling some of the best craft and premium beers available and are pleased to announce that we will have over 100 beers for you to choose on your sampling journey!
New for 2014:
VIP Admission ticket holders will get the first samples an hour early. Come join a smaller crowd and sample some of the best beer available.
Early entrance into FCBF (1 hour early), From 630 PM to 1030PM

Custom tasting glass,

Easier access to suppliers and brewers,

Limited # of tickets available.
VIP Extended for Women Only. In partnership with the Ladies Beer League Halifax and in recognition of International Women's Day, we are offering an extended version of our VIP ticket for women which includes: From 600PM to 10 PM
Beer 101 with Kellye Robertson, Garrison Brewer from Garrison Brewing Co.,

Special guest - Pam Crouse, Co-Executive Director of the Ladies Beer League Halifax,

Samples from local beerlebrities,

Custom tasting glass,

Early entrance into FCBF,

Limited # of tickets available,

A portion of the proceeds from the sales donated to local women's charity.
Designated Driver ticket option for those wishing to attend FCBF but choose not to partake in the beer sampling. Non-alcoholic beverages will be available.
Suppliers/Breweries confirmed to date:**
***Subject to change***updated Feb. 22, 2014
Bridge Brewing
Belgian IPA
Saison
Strong Dark Belgian
Big Spruce
Bitter Get'er India Black IPA
Cereal Killer Oatmeal Stout
Uncle Leo's Brewing
IPA
Red
Smoked
Boxing Rock Brewing
The Vicar's cross Double IPA
Hunky Dory Pale Ale
Temptation Red Ale
Garrison Brewing Company
Garrison Nut Brown
Garrison Irish Red Ale
Garrison Raspberry Wheat
Garrison Hopyard Pale Ale 6
Garrison Imperial Pale Ale
Martello Stout
Bad Apple
Brewing Black & Tackle
American Pale Ale
Shiretown
Shiretown Blonde du Quai
Shiretown Siren's t'ale
Shiretown Brown Ale
Grimross Brewing
Ben's Pale Ale
Rye IPA
Picaroons
Maple Cream
A Parcel of Rogues
Ember Ale
Afterglow Aphrodisiac Ale
Pump House Brewery
Pump House Fire Chief Red Ale
Pump House Scotch Ale
Pump House Special Old Bitter Ale (SOB)
Pump House Cadian Cream Ale
Pump House Premium Lager
Pump House Blue Berry Ale
Big Tide Brewing
Simms Pale Ale
Whistlepig Stout
Red Rover Brewing
Spring Cider
Barnone Brewing
IPA
Pale Ale
Sessions
PEI Brewing Company
Sir John A Honey Wheat
Island Red
Iron Bridge
1772 IPA
Beach Chair Lager
Blueberry Ale
Sydney Street Stout
Cask Ale
Le Naufrageur
Leonne
Malauze
Colborne
Corte-Real
Saint-Barnabe
Swordfish
Carrick
Penelope
IPA au the du Labrador
Double blanche a la Tanaisie
GlutenBerg
American Pale
Ale Blonde
St. Ambroise
St. Ambroise Oatmeal Stout
St. Ambroise Apricot Wheat Ale
St. Ambroise Pale Ale
St. Ambroise IPA
Creemore Springs
Creemore Springs Lager
Creemore Traditional Pilsner
Granville Island English Bay Pale Ale
Mad and Noisey Hops & Bolts India Pale lager
Bushwakker
Missle Tow
Stubblejumper Pilsner
Polliser Porter
Moosehead Brewery
Samuel Adams Boston Lager
Samuel Adams Latitude 48
Samuel Adams Cold Snap
Hop City Barking Squirrel
Big Mouth
Moosehead Cask Ale
Moosehead Boundry Ale
Magners Original
Magners Pear
Blackthorn
Winward Imports
Sea Dog Wild Blueberry Wheat Ale
Shipyard Export Ale
Shipyard Monkey Fist IPA
Molson
Rickards Red
Rickards White
Rickards Blonde
Coors Banquet
Innis & Gunn
Melville's Ginger Beer
Innis & Gunn Lager
Innis & Gunn Original
Innis & Gunn Toasted Oak IPA
McClelland Premium Imports
Erdinger Weissbier
Erdinger Dunkel Weissbier
Affligem Blonde
Fruli Strawberry
Stiegl Lager
Mort Subite Kriek
Mort Subite Kriek
Mongozo Premium Pilsner
Stiegl Radler
Palm Amber Ale
Delirium Tremens
Bruce Ashley Group
Faxe Premium
Czechvar Bitburger
Tiger
Belhaven Best
Abbot Ale
Banana Bread Beer
Duchy Original Organic Ale
Wernesgruner
Young's Double Chocolate Stout
Red Racer IPA
Sleeman
Sleeman Cream Ale
Sleeman Silver Creek
Unibroue Maudite Ale
Unibroue Ephmere Pomme
Okanagan Mild Winter
Atlantic Wine and Spirits Ltd.
Somersby Cider
Carlsberg
Kronenbourg
Mill Street - Organic
Lake of Bays Brewing Old North Mocha Porter
Churchhill Cellars
Bavarian Red
Bavarian 8.6 Strong Ale
Fullers ESB Fullers
London Pride Fullers
London Porter
Fullers Organic Honey Dew
Amsterdam Tempest Imperial Stout
Amsterdam Wee Heavy Beer
This is a 19+ event.
Ticket allows you to sample (2oz) any and all of the Beers or Cider at the event.
Attendees should be prepared to show ID. No children or pets will be admitted into the venue.
Respect your fellow festival attendees. Respect yourself. Drink responsibly.
All ticket sales are final. Tickets are non-refundable.
Visit us on Twitter and Facebook. Join the conversation by using hashtag #FCBF14.
A huge thanks to our event sponsor: Massive Graphics!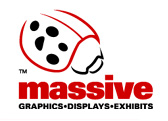 **subject to change