Description
This is a one hour high-impact traditional Shaolin martial arts kung fu class for beginners. It is a full body martial arts workout utilizing the traditional and authentic training methods of Shaolin warrior monks. The training techniques and exercises have evolved over the last 1,500 years making it one of the most efficient workout regimens today. Benefits are many including stress relief, strong core, cardio, high calorie burn, flexibility, coordination, power, fitness, and overall health. This challenging fitness class is also great fun! Class activities include: warm up exercises, stretching, Shaolin Kung Fu Stances, Shaolin Foundation drills including punches, kicks, footwork, and acrobatics.

• No previous experience required.
• Washrooms are available for changing.
• Bring your own water bottle.

TUESDAYS 6:00PM - 7:00PM
March 5, 12 & 19, 2019
About STQI Toronto School
STQI Toronto is located in the downtown Toronto / Chinatown area run by Shi Chang Dao, a Shaolin Disciple with a lineage that goes back over 1,500 years. It is one of the primary schools of Shaolin Temple Quanfa Institute, an organization overseen by Master Shi Guo Song, an authentic Shaolin Monk from China.

STQI Toronto offers 5,500 square feet of spacious and comfortable environment in which people of all ages, ethnicity, and backgrounds can train and grow in. With side-by-side classes for adults and children, it is also great for families who wish to train together! The school features traditional Shaolin martial arts classes such as Shaolin Kung Fu, Shaolin Qi Gong, and Gentle Kung Fu. Other classes and workshops include Wing Chun, Er Hu Chinese Fiddle, Self-Defence, and a free 2 hour Shaolin Meditation workshop to the public. What makes this school really unique is its peaceful philosophy and approach to self defense and martial arts.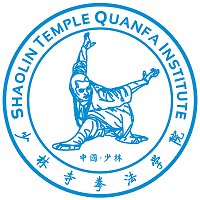 What is Authentic Shaolin?
Shaolin is a 1,500 year old culture recognized today for its incredible martial arts. It was founded in a temple in a young forest near Deng Feng, China. Although Shaolin falls under Buddhism, we are not a religious institution and instead practice what is called Shaolin Ch'an philosophy. It is compatible with all religions, non-religions, and spirituality.

Shaolin Ch'an teaches us how to deal with the stresses of daily life and to strive for clarity and mindfulness through meditation. Shaolin's teachings continue in Canada through the leadership of Master Shi Guo Song who founded the first registered Canadian charity named Shaolin Luohan Temple.

Class Location & Arrival Information
Location: The Sony Centre For The Performing Arts – Rehearsal Hall
Entrance: Yonge Street Entrance (located along Yonge Street on the west side of the building halfway between Front St. and Esplanade - SEE PHOTO BELOW).
Doors will open at 5:00PM
TO Live Community Class Waiver Form. As a participant, you only need to complete and return this form once. After that, you are eligible to participate in all community classes. Copies of this form are available upon arrival at each class. Alternatively, you may print and complete this form in advance and bring it with you to your first class.
Accessibility: The Yonge Street Entrance has no steps and a button to open the doors. To get from the Yonge Street Entrance to the Rehearsal Hall, there are 29 steps or 2 elevators. Bathrooms are located at the Rehearsal Hall level.
Questions: Contact us by email education@tolive.com or call us at 416-368-6161 ext. 8242.
Waitlist & Drop-In Information

Waitlist: If the Eventbrite Registration is full, we encourage you to join the waitlist! We will contact the waitlist with any class updates and if you are not contacted by Eventbrite to join the class, you are welcome to attend as a drop-in participant (first come, first served).
Drop-ins: Regardless of being on the waitlist, anyone is welcome to arrive as a drop-in participant. We will reserve 20 spots per class for drop-ins and will allow additional drop-ins up to the capacity of the class in case there are cancellations or no-shows.
Eventbrite Registration Policy
Cancellation Deadline - 24 hours prior to the class. If you discover you are no longer able to attend, we kindly ask that you cancel your order or email education@tolive.com to notify us a minimum of 24 hours prior to the class.
After three "no-show" instances or three cancellations received with less than 24 hours' notice, Sony Centre reserves the right to cancel any future Eventbrite orders you may have for Sony Centre Community Classes. If your Eventbrite Registration is cancelled, please note you are still welcome to attend as a drop-in participant if space is available!

YONGE STREET ENTRANCE