Description
EVENT DESCRIPTION
This clinic is for children aged 3 to 6 years.
We will be biking around cones, praticing starting, stopping, cornering and basic biking literacy. Adults and siblings are encouraged to bring their bikes as well (not mandatory). Only the child participant that's registered wil be provided with a t-shirt and swag bag.

EVENT PREPARATION
Children should bring their own well-adjusted helmet. (See this YouTube video.) They should also bring a bike in proper working condition. A couple of bikes and helmets will be available if your child doesn't have one. Please email the organizer to request a bike or helmet.

Parents/guardians are to supervise their child at the clinic. Due to insurance requirements, you cannot drop off your child. All participants needs to be registered in advance through Event Brite.
Participants will need to sign a waiver, photo permission and pick up a t-shirt before going into the Lacrosse Box.

LUNCH
We're doing snacks at 2pm instead of the lunch we had planned.
LOCATION
This event was set to take place at Topaz Lacrosse Box but they're predicting high winds and lots of rain for tomorrow.
I've secured a dry location instead of Topaz Park:
The CDI College Gym located at 950 Kings Road (drive into the parking lot and look for the gym entrance).



Group 1, registration: 12:15 pm
biking: 12:30pm to 1:45pm, then snack
Group 2, registration: 2pm
biking: 2:15 to 3:30
3:30 Clean up
Think about which time slot might work for your family. It would be great to have some run bikes in each group and some pedal bikes.
Sign up here.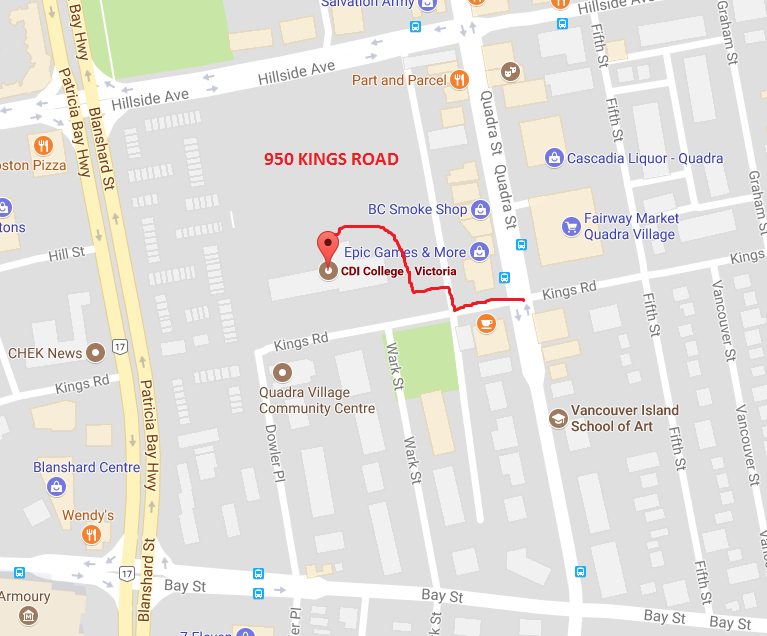 VOLUNTEER TASKS
This event can't run without parents and volunteers helping out. Looking for parents who can help wtih event registration, event set up and take down tents, or provide a snack to share. Lots of little jobs will need doing!
BUILD A BIKE PARK AT TOPAZ PARK

The purpose of this event is two-fold: to encourage bike literacy and to promote the idea of a bike park for children at Topaz Park. Please join the facebook group to follow the movement. You can sign the petition on Change.org

Join the Facebook event to ask a question or catch any last minute event updates.

We look forward to seeing you and your child at the clinic!



------------------------------------------------------------------------------------------------------------------------------------------------
FAQs
Why isn't this event taking place at Topaz Lacrosse Box as advertised?
Inclement weather.
What should I bring into the event?
Indoor shoes, child's bike in good condition, helmet, snacks, water bottle, dishes, closed toed shoes (no sandals!), warm clothes, rain jacket. Parents are welcome to bring their bikes too.

I am a parent with two children, a baby and a child. I'm torn about attending the clinic without another adult - a second set of hands. What should I do?
Please join us! There will be many helping hands.
That said, try to invite a someone: a friend, a neighbour, a colleage or a grand parent perhaps. This clinic aims to help build community. Asking for help is a great way to make new friends or reconnect with an old friend! Everyone benefits when we get together and help each other.
Is my child required to have a bike and helmet in order to participate?
Helmet use is required. If you need a helmet or a bike email the organizer to make a request.
I'm a vegetarian. Will there be anything for me to eat?
Yes! I was hoping you would ask. I created a sign up for food and I'm hoping someone can bring vegetarian chili or a veggie platter.
Will parents and sibilings get free lunch?
It will be a potluck. Please sign up! If nobody signs up, well... I'm not even going there. People will sign up and the food will be awesome!
How is this event being funded?
Victoria City My Great Neighbourhood Grant, Victoria Foundation Grant and Yvonne Mendel. The event is being hosted by the Greater Victoria Cycling Coalition. If it weren't for the GVCC, there wouldn't be a clinic!

Where can I can get more information about Topaz Park or the Topaz Park Improvement Plan?
Visit the City's page about Topaz Park. The City is promising concept plans "soon".
I can't make it to this clinic. When is the next one?

This is the last clinic of the series. I (Yvonne) am hoping that an organization will continue the free clinics. City of Victoria? Greater Victoria Cycling Coalition perhaps? The number of participants this summer has far exceeded my expectations!
Photo credit: Bastien Lanusse