Description
Would you like to master the Law of Attraction, create peace, happiness and the ability to heal yourself naturally?
Technology is advancing at an incredible rate and there are so many benefits such as instant video communication around the world and internet access almost anywhere!
However, all this technology also increases the pace of life, which can lead to stress, pain, illness and lethargy. It's important that we remember our connection to nature and that we maintain alignment with our 'Anam Cara' (soul friend) in order to keep our physical, mental and emotional health in balance and magnetically charged up.
Your body has an amazing ability to heal itself but sometimes the stress of modern life overwhelms our natural healing system and in these situations it's important to know exactly what you need to do to restore your body quickly and effectively.

Discover the Infinite supply of energy available to you!
Increase your energy, motivation and enthusiasm and feel inspired to put your health and well-being back into your own hands! I will tell you the secrets of energy healing that everyone needs to know!


Here's a sample of what you'll learn:
1. You will learn how to redirect your energy to tap into an infinite supply of natural energy and vitality

2. You will practice opening, expanding and increasing your energy flow

3. The 3 problems most people are not aware of when using the law of attraction for healing!

Register now for Free and attend 'Bio-Energy Seminar: The Law of Attraction and Healing' a seminar designed to support and educate you on taking your happiness and well-being to a whole new destination!


Irish born Michael D'Alton has helped tens of thousands of people turn their health around and has been featured on multiple media networks throughout Ireland, England, China and Canada. He was recently featured on the Oprah Network and the W. Network for his successful results with participants of the TV show 'Remedy Me!'
To collect your free ticket please make your selection at the top of this page. We look forward to meeting you really soon!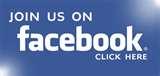 Read what people are saying...

'I attended the seminar uncertain of what to expect. The time flew past and the room was full of energy, humour and light. The group healing session was extraordinarily powerful. Breathing and letting go was a glorious experience. Thank you!' - Cal

'I found your seminar to be very enlightening and timely for me. You really called to me to step up into my life, thank you for this.' - Nirmal

'Michael rekindled my awareness of what I had neglected to do to keep myself healthy and happy in body and mind. I had forgotten to really breathe and to bring the earth energy up and the cosmic energy down through my body. Most importantly I had forgotten to move in the way most appropriately for me. Thank you, Michael.' - Phyllis



"What lies behind you and what lies before you, pales in comparison to what lies inside of you."
View our Bio-Energy 90 second seminar intro video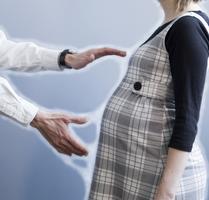 Contact Details:
Bio-Energy Training: 604 688 5177
inspire@daltonsbio.com
Host your own events for Free: Click Here