Event Information
Location
Virtual access from the comfort of your own home
Description
Are you eager to step fully into your own healing and manifesting power?
Join me, Milada Sakic, transformational teacher, intuitive healer, and astrologer, on MONDAY DECEMBER 7th at 7:30pm EST (Eastern) for a spiritual activation and a group clearing experience to help you embody more love, grace, forgiveness, and joyous expansiveness!
I will introduce you to the soul-level healing wisdom of the Akashic Records, share what information can be accessed in your Record, and most importantly why accessing the Records (also known as the Book of Life, or the Book of Knowledge) can maximize your life experience as well as your soul's evolutionary ascension journey.
The Akashic Record, which is the etheric library of light-coded information, is vibrating the purest and highest love, light, and truth. It holds an infinite well of sacred information about your soul and its creation story through all dimensions, planes, and times. This sacred information is always available to you for your alignment, highest good, evolution, and the deepest level of healing.
This event is for you if you would like to learn how to:
+ activate your healing and manifesting gifts
+ allow in more clarity and divine guidance
+ accelerate your intuitive development
+ achieve powerful alignment with your soul's purpose
+ clear limiting patterns & beliefs that have been preventing you from fulfilling your potential
+ powerfully shift and clear your abundance blocks holding you back from creating prosperity and joyous wellbeing in every area of your life
You will also learn about my upcoming Level 1 virtual Soul Journeys® Akashic Records Certification course, coming up on January 16-17, 2016. [You can access more information about the course here: goo.gl/8hmReb]
A replay of the free call will be available if you can't make it live, plus a special offer available 72 hours after the free call.
In addition, I will also have a time-sensitive offer for those interested in experiencing an Akashic Records reading with me – so make sure to stay tuned!
I am looking forward to sharing with you on December 7th!
Facilitator: Milada Sakic
Date: Monday, December 7th, 2015
Time: 7:30-9:00 pm EST (Eastern)
Cost: FREE
Location: Virtual access from the comfort of your own home – access info will be emailed to you upon registration :)

To Register and Attend:
Simply pre-register here to reserve your spot and you will receive an email confirmation with your phone access information to tune in live on December 7th (or receive a replay :)
***
Milada Sakic, transformational teacher, intuitive healer, and astrologer, is the founder of energyhealingimmersion.com. She is passionate about holistic healing, natural wellness, and helping you fully embrace your own intuitive healing gifts.
Milada teaches advanced astrology courses , as well as the soul-level healing modality, Akashic Records - The Soul Journeys ® Akashic Records Certification Program. www.miladasakic.com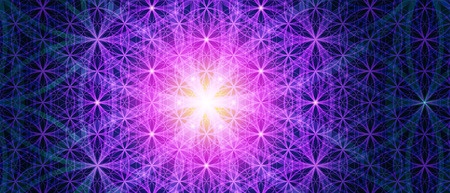 Date and Time
Location
Virtual access from the comfort of your own home