Description
Free Code Camp Brampton Meetup

Those who control the code, control the world. Coding is quickly becoming an essential skill in a world run by technology. FreeCodeCamp is one the premier resources to teach yourself code. But you don't have to do it alone!

Join us for the very first meetup in Brampton!

FCC meetups are a laid back environment where you can choose to work on the curriculum, ask for help, collaborate on projects or just talk about tech. Building a community of fellow developers is crucial to success in your coding journey and this event is for anyone wanting to learn to code or are already undertaking FCC's curriculum.
To learn more about FreeCodeCamp and to start learning how to code click here:
Learn to code and help nonprofits
Don't forget to bring your laptops!

FCC Brampton Organizer: James
Quiambao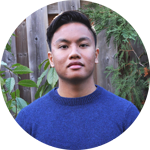 "I'm James and i'll be the community organizer for FreeCodeCamp Brampton! I'm a mechanical engineering student at the University of Waterloo. Going through first year at a university that focused on technology, I was exposed to the power and possibility of tech. So I decided that I was going to teach myself how to code. 6 months ago I started FreeCodeCamp's curriculum and haven't looked back since. I've experience lots of success with it and I hope to help you guys with your journey as well."
---
This is a free event. Spots are limited. RSVP to reserve your spot.

Photographs and Video Footage will be taken.

Parking is free on weekends at:


Rose Theatre Brampton (2 min walk)
1 Theatre Lane, Brampton, ON L6V 0A3
(905) 874-2800
City of Brampton Garage (5 min walk)
2 Wellington Street West
West Tower Garage (5 min walk)
41 George Street South
IF YOU CAN'T MAKE IT AFTER ALL
LAB B is a non-profit organization that strives to provide great events for the benefit of the community. These events are regularly free, and therefore spots can fill up fast. Be sure to open up your spot if you can't use it. In other words, If you RSVP and are unable to make the event, please cancel your reservation or notify us at create@lab-b.ca